This page concerns itself with the properties on Edgewood that are in Skunk Hollow.  Information has been gleaned primarily from city tax records.  Additions or corrections are welcome.
3331 Edgewood/6409-41 Goodrich:  Although these addresses are prominently displayed on a building seemingly on Edgewood, they do not appear in the city's records.  See Goodrich Ave. for a list of some tenants of this building in 1971.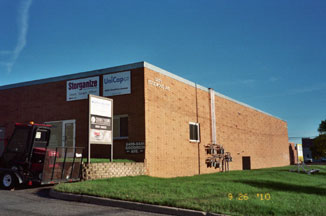 3331 Edgewood, 2010
3755 Edgewood:  In 1964 this was the Curran V. Nielsen Co.:  poured in place gypsum roof construction, fireproofing contractors, 25 employees.  This is not a valid address today.
3825 Edgewood:  This building, built in 1955, is the home of Ace Supply Co., owned by the Hasselbring Family.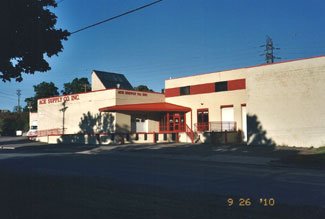 3825 Edgewood, 2010
3830 Edgewood:  Now land, this parcel was owned by builder Allan Garrison in 1961.
3831-53 Edgewood:  In 1952 this was the Strom Block Co.  The present building was built in 1961.  Also known as 6531 Cambridge.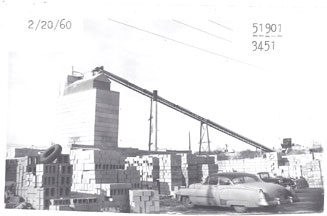 3831-53 Edgewood, 1960
3840 Edgewood:  Land associated with 6521 Cambridge.  In 1957, owned by Allan Garrison. 
3850 Edgewood:  An alternate address to 6531 Cambridge. 
3855 Edgewood:  Built in 1957.
3901 Edgewood:  City land.