1949-52:  Keller Brothers Sporting Goods and Camera Store was opened in July 1949 at 5601 W. Lake Street by Rog and Bob Keller.  Among their wares in 1949 was live bait.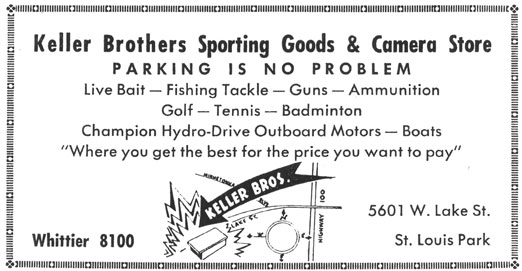 ---
In 1952 the store moved to Miracle Mile.   A 1953 ad in the Echo listed Gregg Laminated Hickory Skis, Lund Hockey Sticks, Nestor Johnson Skates, Speed, Hard Toe, and Figure Skates, and Skate sharpening service.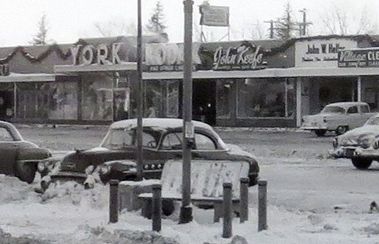 ---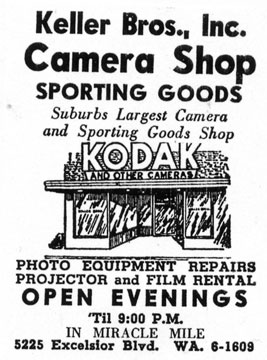 ---
Some news in December 1955: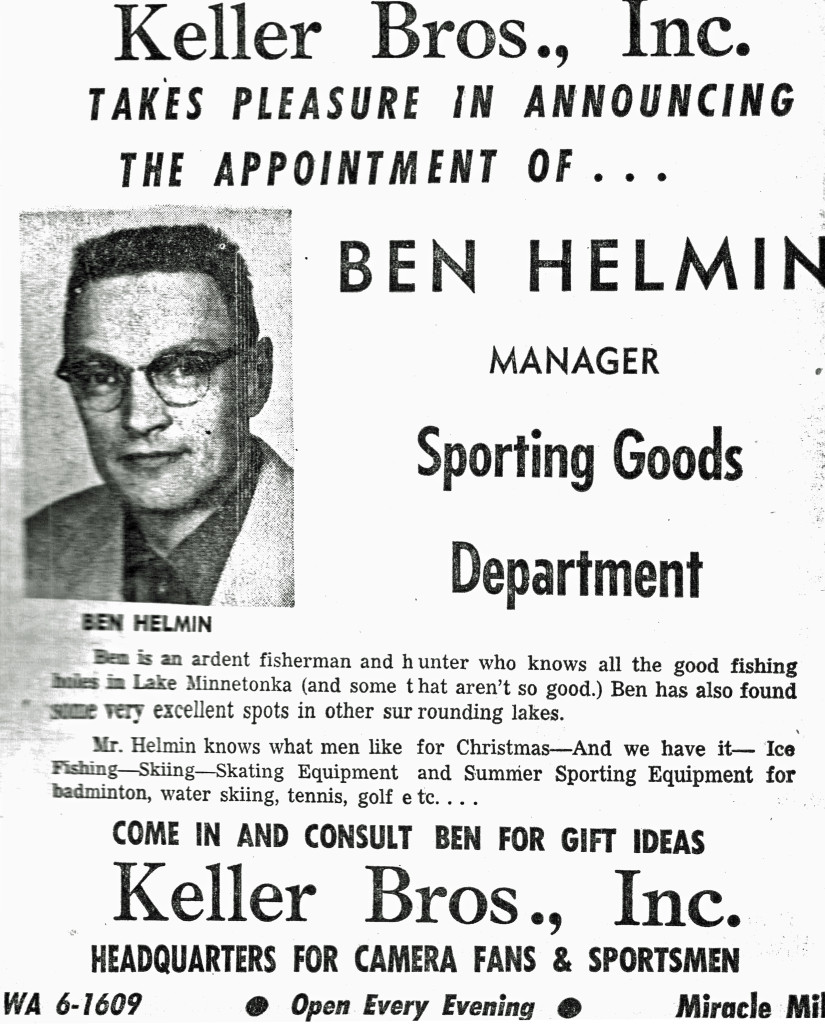 ---
In 1956 the manager was Al Stone and Ben Helmin was the Sporting Goods Buyer.  This store added a hobby shop in 1956.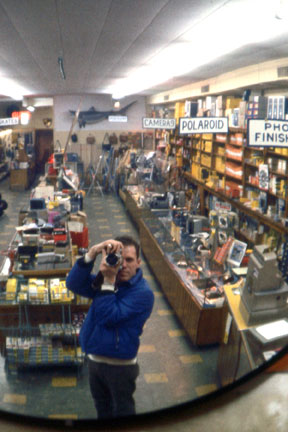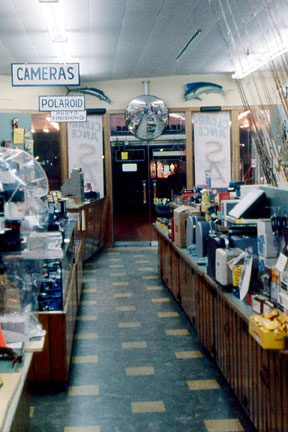 Two views of the Miracle Mile store taken by Steve Brown (that's him in the first photo taking a selfie!)
The store left Miracle Mile in 1962.