This building was built in 1931, and for most of its life was a grocery store.  Ads we've found piece together:
1933:  Home Grocery – home and business of Erastus Miller
(before 1938):  Keely's Grocery
1938:  S.A. Esser, Grocer
1940-44:  Stewart's Grocery
---
1947-61:  Jim M. McGilligan Fine Foods – owner and manager.  McGilligan was a Park High graduate in the Class off 1938.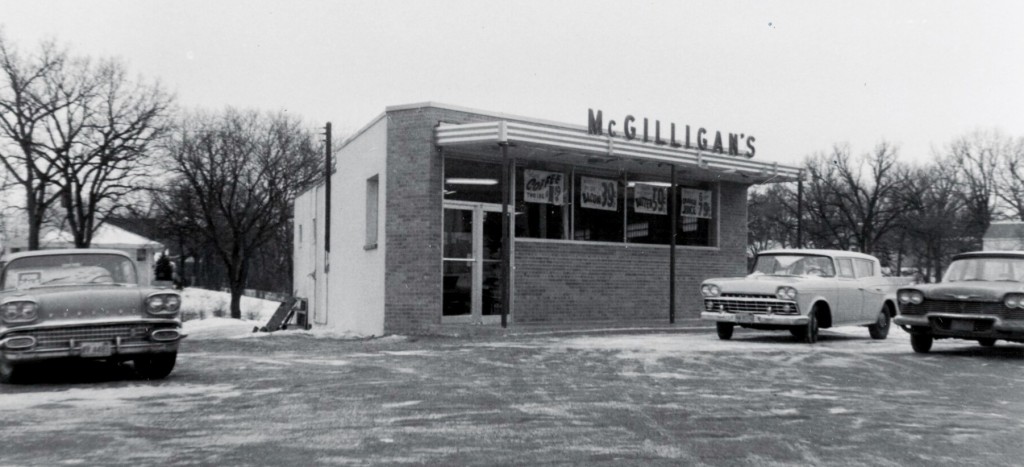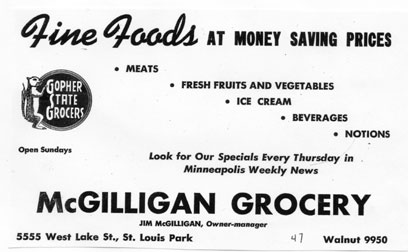 1947
---
1962-63:  Vern's Kwik Shop
1963-66:  Lee's Superette/Kwik Shop – Richard A. Holte, Manager
1970:  Park Kwik Shop
1981:  Western Food Store.  Grand opening July 25, featuring Joe Senser from the Vikings signing autographs, a visit from Twinkee the Kid, and free suckers, popcorn, and balloons.
 1984:  Park Kwik Shop:  "Time is Money – We Save You Time"  Owned by Jim and Rosalie Dixon.
1992:  Linsk Flowers.  Since at least 1998 it has been the home of Linsk Flowers, (since 1948), J. Stephen McCulloch, President.  Linsk has previously been located in the Park Theater Building.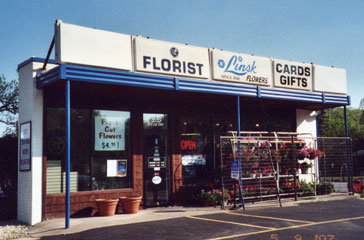 2007