These two storefronts served the same function for decades:  6414 as a hardware store, and 6416 as Palm's Bakery.  They share a building built in 1948.
6414
Home Hardware was extant from at least 1950.  From at least the fall of 1954, it was owned by Ward Thompson. Jim Keller took it over in 1990 and ran it until he died in 2011.  Curt Rahman purchased the building in 2012.
---
6416
Palm's Bakery opened in 1950, closed in 2005, reopened for a short time, and then closed for good in July 2007.
In 2008 Curt Rahman purchased the bakery from Leroy and Marlene Palm.
2011-12:  MST's Munchies Snack Shop
April 2014:  Park Yogurt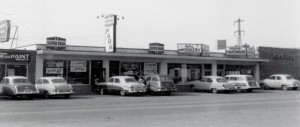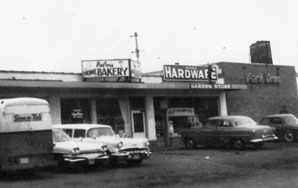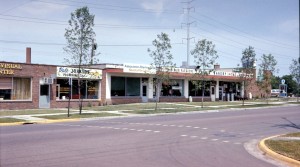 1973