This building was built in 1950 by the Wolfe family for Associated Lithographers.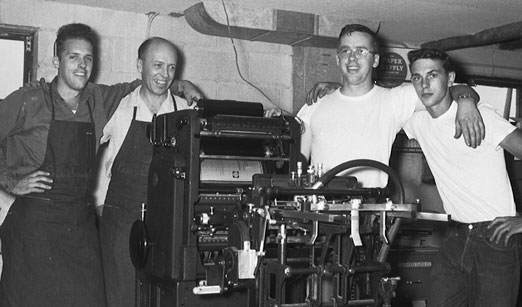 Owners Bob Wolfe, his father Kenneth Wolfe, Kenneth's brother Warren Wolfe and Robert (Bud) Ondich, in the basement of the original Associated Litho.
Photo above and construction photos below courtesy Laurie Wolfe Grimm.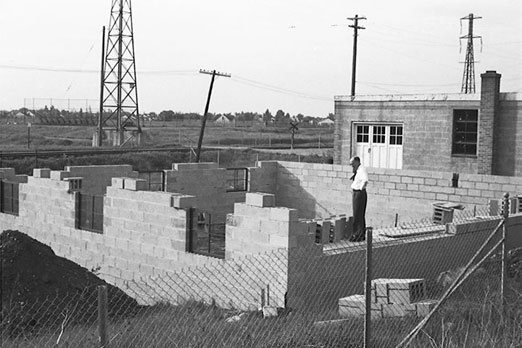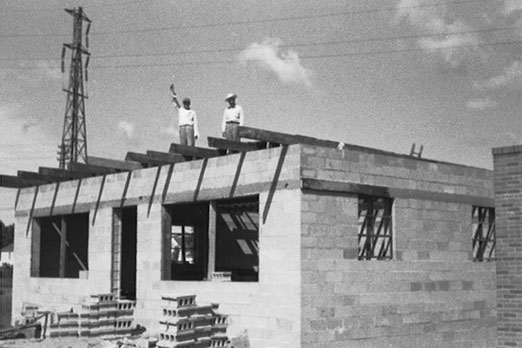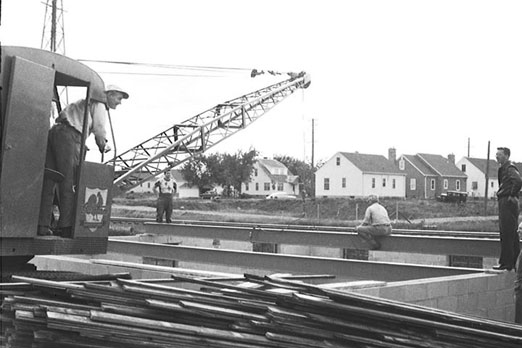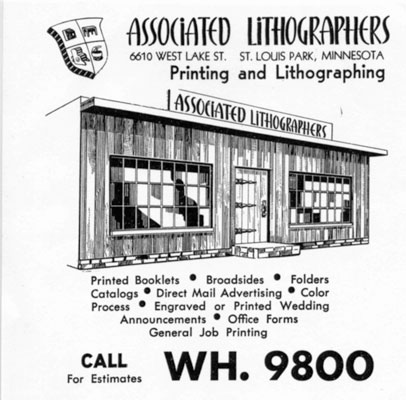 1951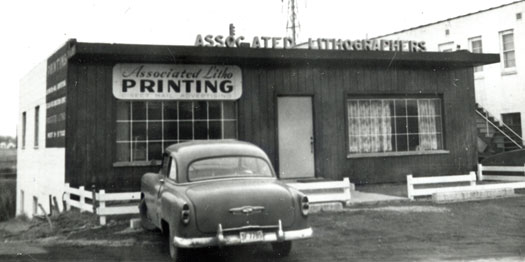 1960
 In 1966 the company moved to 6500 Lake Street. 
---
Other tenants in the building included:
 Chamber of Commerce
Lilac Way Interior Decorators – Alice M. Wolfe – 1950
 
---
Park Art Service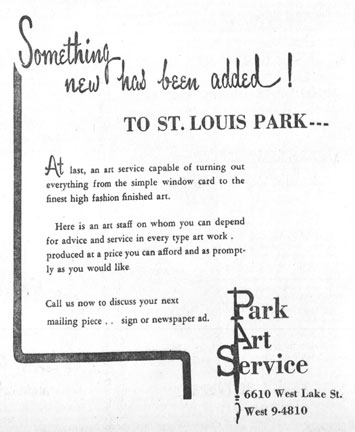 10-13-1955
---
Park Vacuum Center, Steve Loney – 1997-99 (6610).  Moved to 7008 Highway 7.
QA Sporting Goods and Custom Apparel – 2007-09, owned by Toby Boyum
 
Scherling Pletsch photographers (William D. Pletsch, Jr.) – 1972-76. Also see 6300/04 Lake St.
---
St. Louis Park Delivery Service:  Insured Local and Long Distance Hauling – 1953-54 (6610)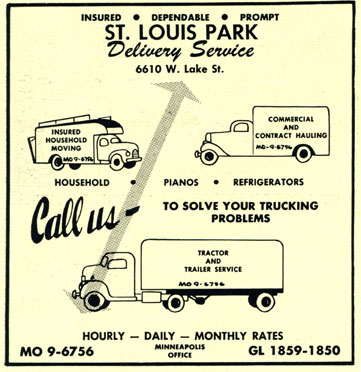 1954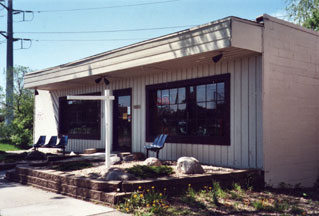 2007