This building was located on the peninsula between Highway 7 and Lake Street.  It was built in 1946.  Meyers Advertising owned the billboard.
In 1948 the name Nels P. Larsen was associated with it.
---
From October 1952 to 1956 it was the site of West Lake Motor Rebuilders.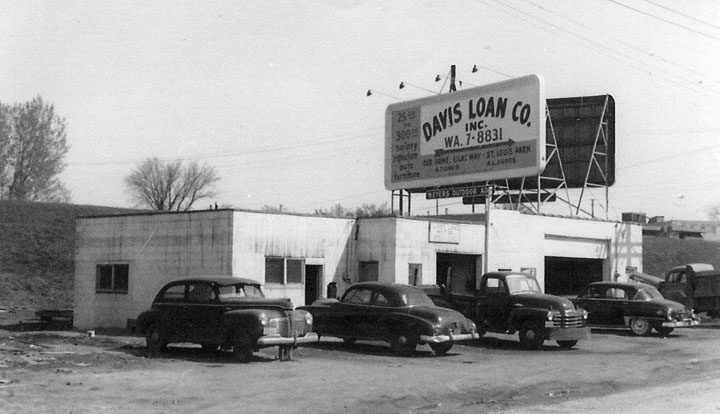 ---
In 1956-58 it was Johnson Bros. Plumbing and Heating.  Johnson Bros. had been on Excelsior Blvd. in 1953, and was gone from the directories by 1961.
---
In 1976 it was Sport Wheels, owned by Danny Kannenberg.  The shop was later relocated to Jordan.
---
From at least 1991-94, Ervin Ostendorf ran Erv's Small Engine Repair.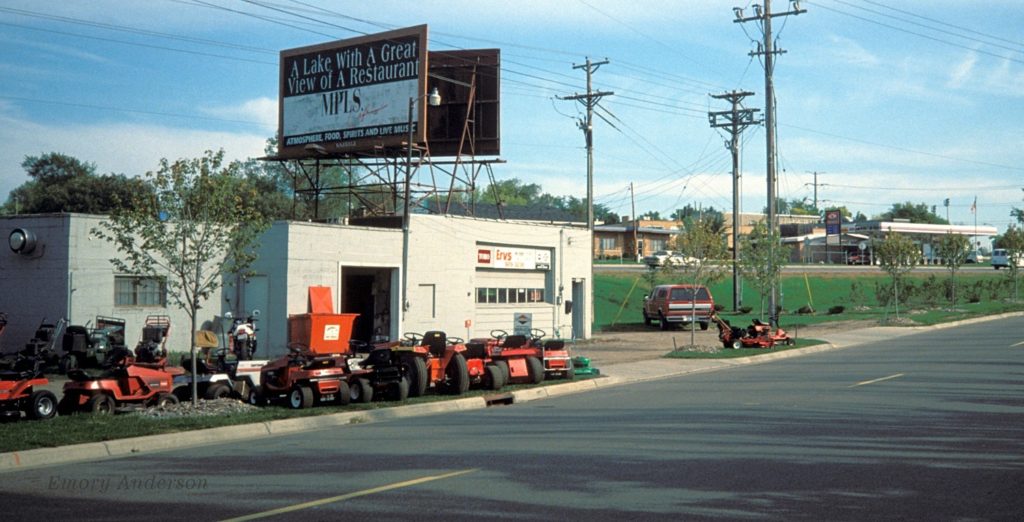 ---
In 2007 the building looked the same as it did in 1955.
---
In 2008 the building was sold and replaced.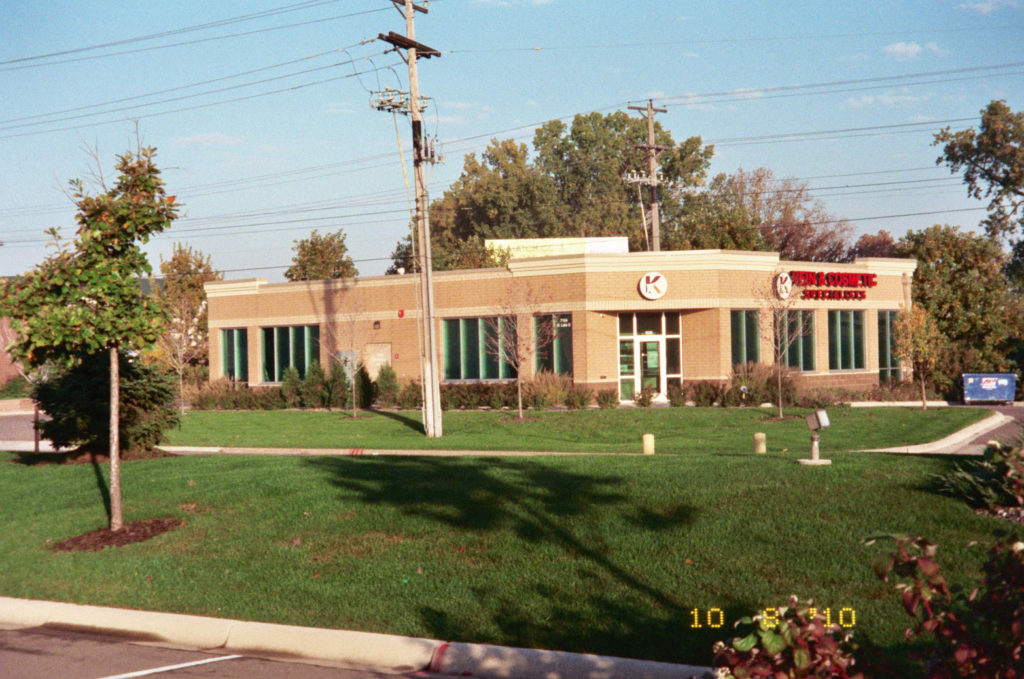 Save