Going back to 1938, this land was owned by the railroad.
The building was built in 1952, with an addition in 1963.
In 1956, the name C.L Andrus is associated with the property, making chemical plastic products.  Andrus also had an interest in the site next door at 7301 Lake Street.
From at least 1968, the building was the home to Flame Metals, a Milastar Corp.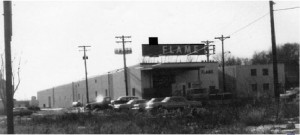 1969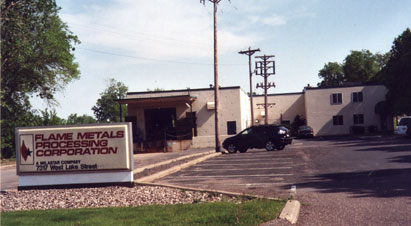 2007
In 2011 the property was sold for over $1 million to M & L Anodizing Properties dba Hardcoat Inc.  The company has been in the area since July 1974.