Edwin Francis Martin served as Mayor of St. Louis Park from 1931 to 1932. He was the younger brother of another St. Louis Park Mayor, William M. Martin.
Edwin's World War I draft registration card indicates that he was born on December 6, 1890, and that when he signed up he was a manufacturer's agent living in St. Paul.
The 1920 census shows that he was living in Minneapolis with his wife Gertrude and daughter Vivian M. Martin, age 2.  His occupation was listed as grocer.
The 1930 census had him in St. Louis Park as a contractor of some sort. One document shows his address in 1930 – 1931 as 2683 E. Lake of the Isles Blvd. in Minneapolis.  That home was built in 1907 and was last sold at almost $2 million.
Edwin's wife's name was Gertrude M. Martin, and they had a daughter, Vivian M. Martin.
Edwin died in Hennepin County on September 16, 1975.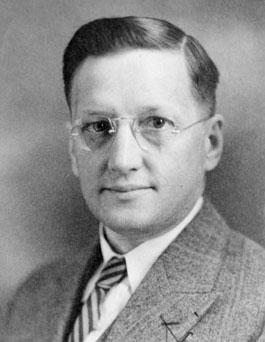 Descendants or others with additions or corrections are welcome to contact us.
Save