This commercial building, located between Louisiana and Maryland Avenues, was built in 1945. An addition was built with blocks and bricks in 1947. Tax records show that Health Partners bought the building in 2000.
---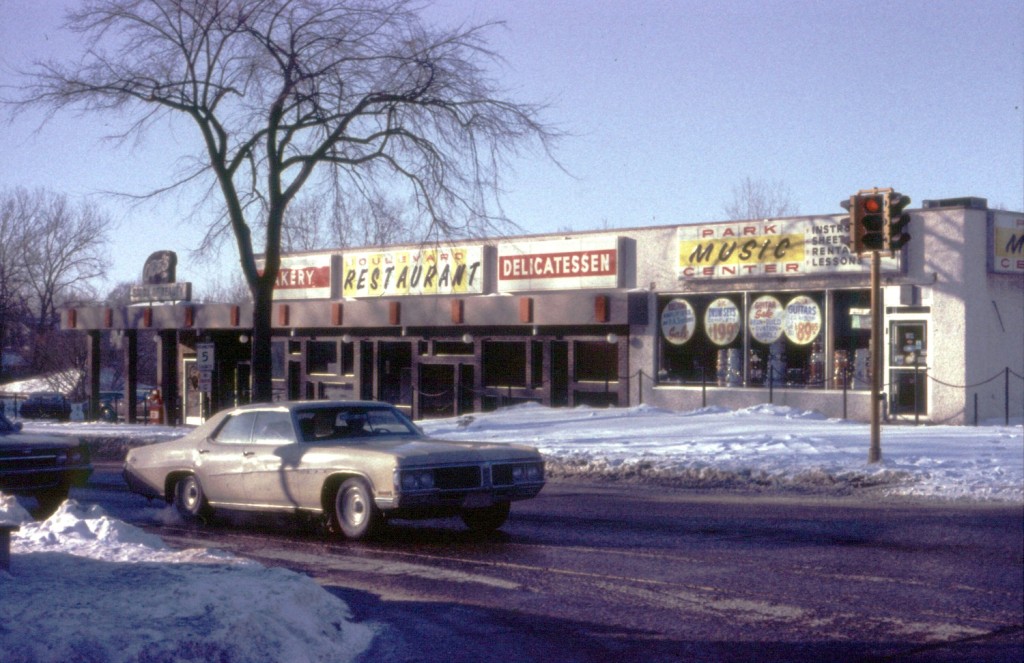 ---
The following is a list of some of its many tenants.  This is by no means a complete list and the dates may be only partial; please contact us with additions and corrections.
---
Bicycle Works Inc.:  7210  (1988).  Owned by Stuart Thomas.  Moved to 6317 Minnetonka
---
Boulevard Chiropractic Clinic:  Opened Novembeer 7, 1977 (7200).  Dr. David R. Atkinson graduated from Bloomington Lincoln High School and Northwestern College of Chiropractic.  His partner was Dr. Richard H. Golde.
---
Boulevard Delicatessen (1957-77)  Sam Golden and Myron "Mickie" Schertzer.  Grand Opening January 17-19, 1957.  The opening advertised pony rides and an appearance by WCCO TV kiddie show host Johnny .44.  The deli featured Wilno Kosher products.
---
Boulevard Grocery (1953)
---
Walter Dick (1965)
---
Gordon Brothers Red & White Grocery  (1947)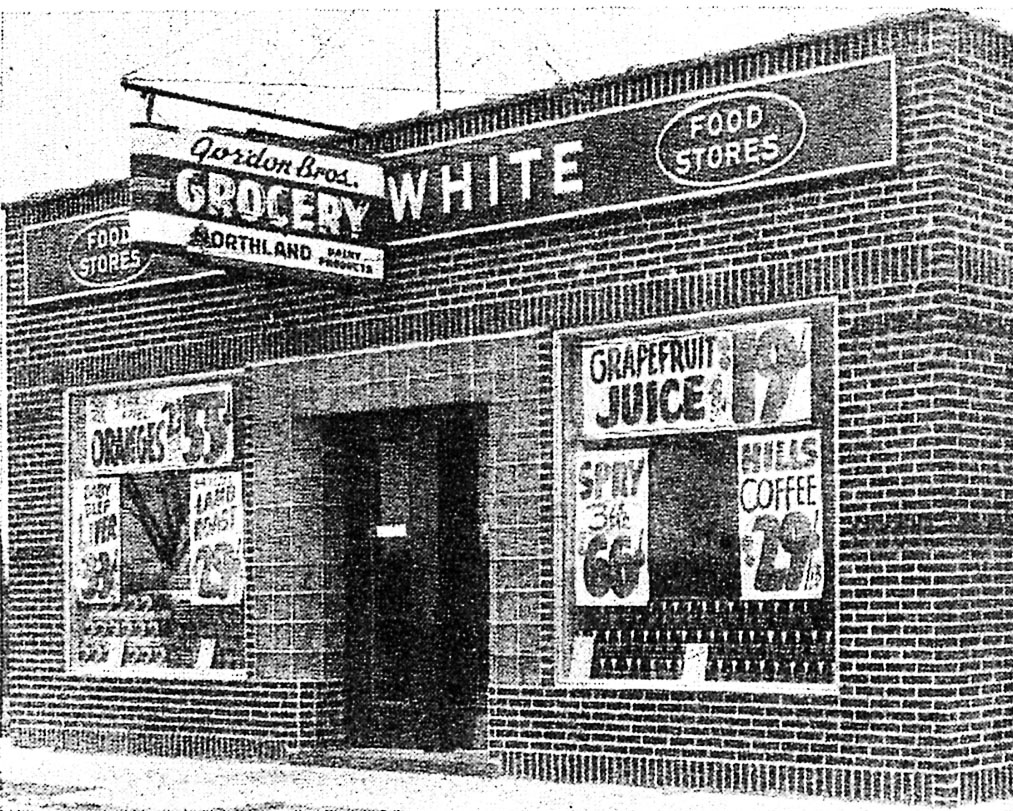 ---
Health Partners
---
Hodroff's Food Market:  William and Monroe Hodroff, Robert Gordon (1948-64).  In September 1948 it was Hodroff's Big Ten.
---
House of Note Violin Shop (7210).  Established in 1959.
---
Makeisky's Deli  (1980)  run by Art Mack
---
Oak Knoll Animal Hospital (1996- 2014).  Oak Knoll moved across Minnetonka Blvd. in 2014.
---
Obe's House of Beauty (1960 to at least 1975) Mrs. Sigenman
---
Park Music Center, owned by Leo Fine and Morton Kaufman, opened in April 1966 – 72.  Jerry Lenz of the 1960s band Nickel Revolution has posted a great article about the store – click here.  In November 1966, Kaufman and Fine tried to open a teen club in St. Louis Park to showcase some of the bands that they were providing lessons and instruments to.  See that story Here.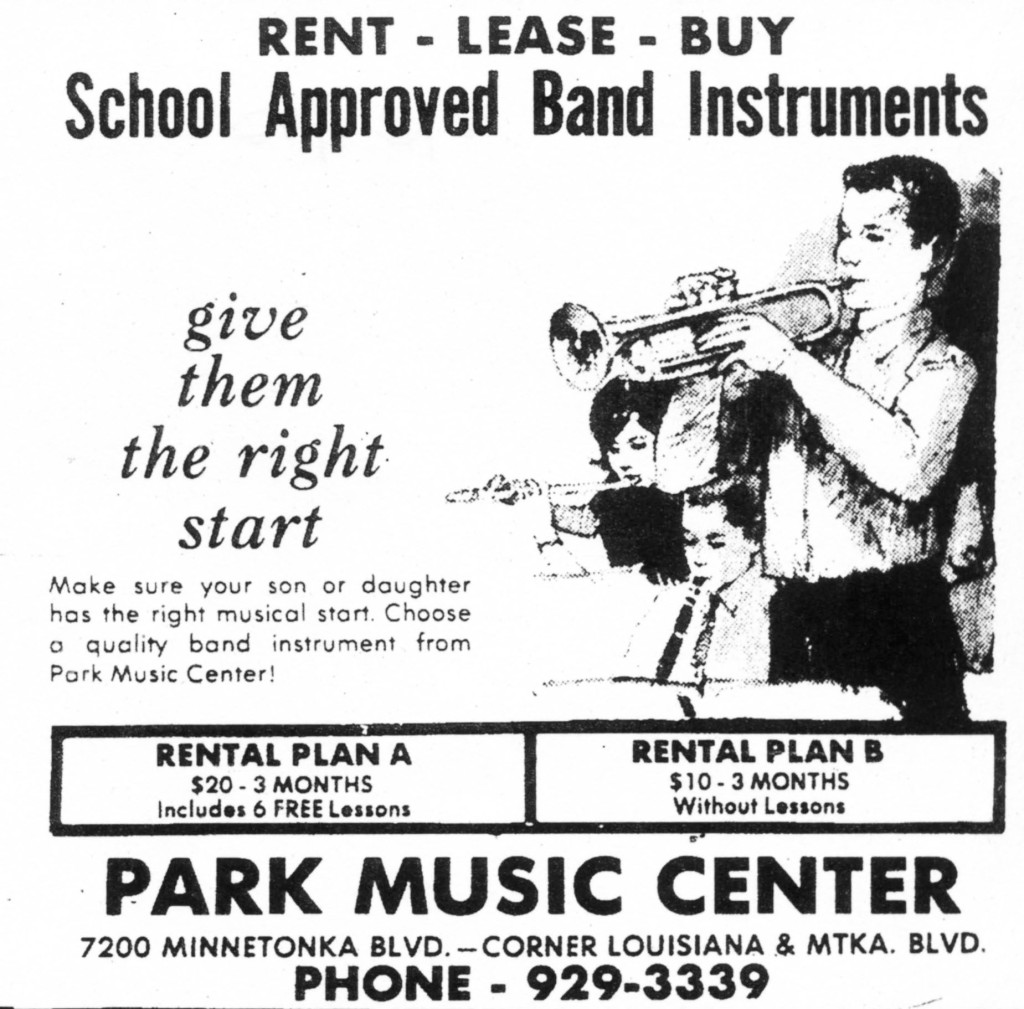 ---
Rose Fashion Optical, owned by Jeff Schloner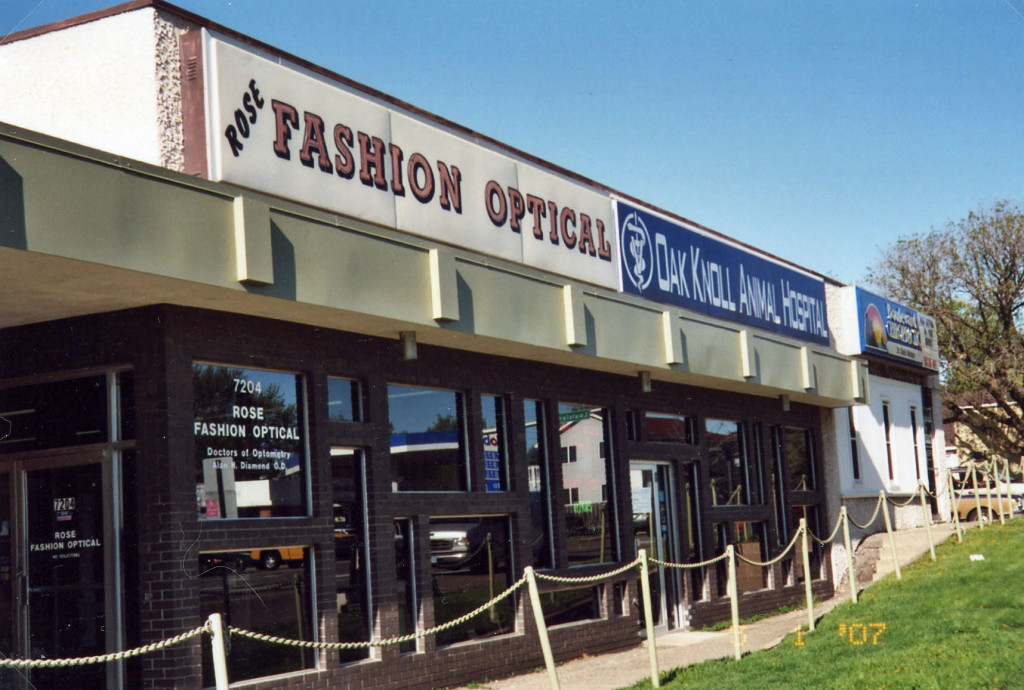 ---
Scot Lewis Schools of Cosmetology  (1987-91)
Save
Save