In 1893 this property belonged to Margaret Cain.
This was built as the Texa-Tonka Pure Oil gas station in 1953 by Henry Lindahl and Son, Builders.
Jim Larson's Pure Oil held a Grand Opening on September 25-26, 1953 and featured pony rides.
---
In 1956-59 it was Frank's Park Pure Oil.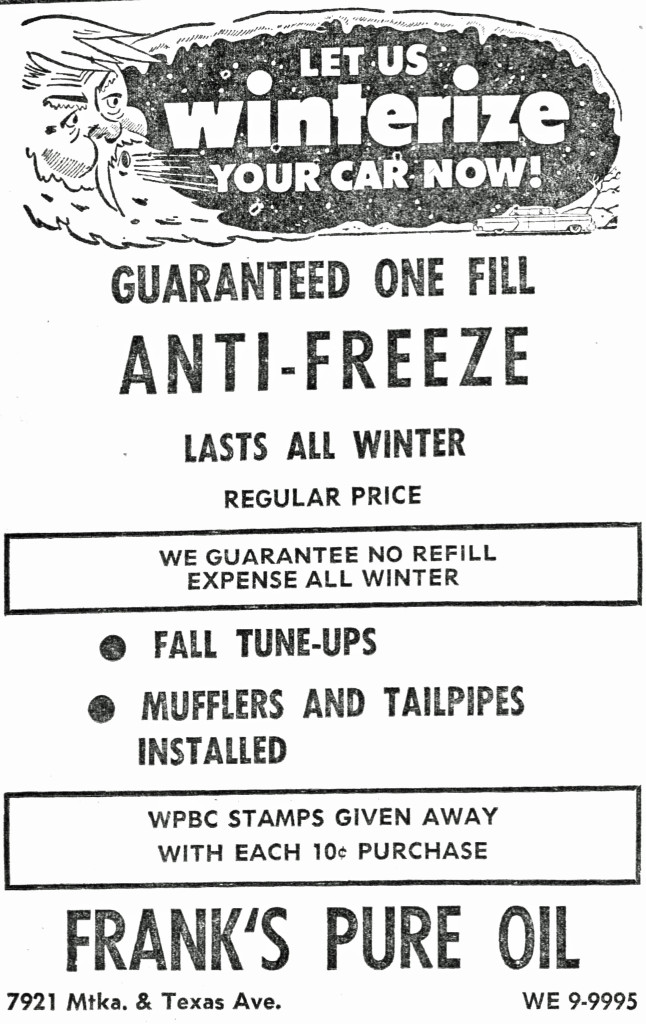 ---
Gordy Timmons was the proprietor in 1962.
---
---
In 1965 Pure Oil merged with Union Oil.  Pure Oil stations became Union 76 stations in the spring of 1970.  Don Eger was one proprietor of this station during that time.
---
In 1977 there was a tank removal ($1,000).
Its later uses included a beauty parlor.
The building is now the home of Distinctive Dentistry.