This private home was built in 1936, probably by/for Louis Rudolf and Louise Liezke. The house was on a large piece of property set far back from Minnetonka Blvd. and hidden by trees.  The Lietzkes are listed at this address through at least 1949. 
Louis was born on July 9, 1888 in Minneapolis; his parents were from Germany.  The 1920 census shows he was a baker, and in 1930 he was the proprietor of a bakery. By 1930 the couple had two daughters, Dorothy and Shelby.  In 1920 and 1930, the family lived at 2219 Taylor Ave. in Minneapolis.  Louis died on June 16, 1954.
We have a gap in directories, but the 1956 and '58 books show that there was a Clarence and Lorraine Lietzke who lived at 2939 Gettysburg in a house that was built in 1950.  We don't know the connection between Louis and Clarence.  Clarence owned the Lietzke Bakery at the Westwood Shopping Center from 1964 to about 1984. Clarence and Lorraine's children were Craig, Glen, and Jim.  A neighbor remembers that Clarence slept during the day, staying up all night baking.
One tantalizing tidbit:  In the 1910 Census, there is a Lottie Litzke in St. Louis Park, and she works at a confectionary.  She had a son Antoin and a daughter whose name is difficult to decipher. (And three boarders, since everyone in town seemed to have boarders.)  Could Lottie be related?  Researchers are on the case.
Below are photos of Louis and Louise's house just before it was torn down in 2012 to make way for six new homes.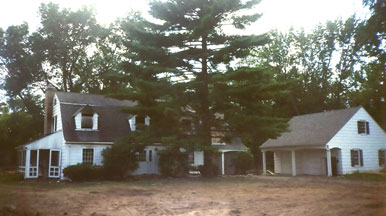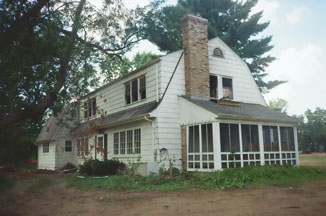 Photos courtesy Terry Warner