WESTWOOD MOTEL
From about 1953 to 1968, this was the U-shaped Westwood Motel.  A 1954 ad promised that rooms would be heated, and had TV sets.
In 1961-65, the proprietor was Henry A. Walch.  Walch may have had something to do with Hoben Motors.  In 1967, the name Arthur G. Larson shows up in the tax records.
---
EMBERS
In 1969 or so the motel was demolished and an Embers Restaurant was built.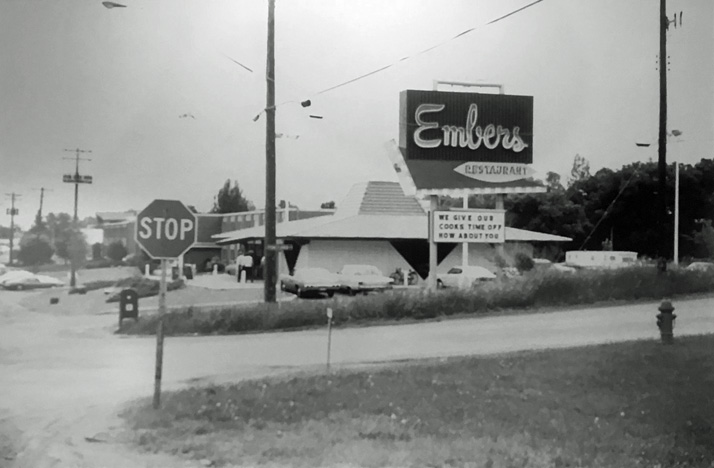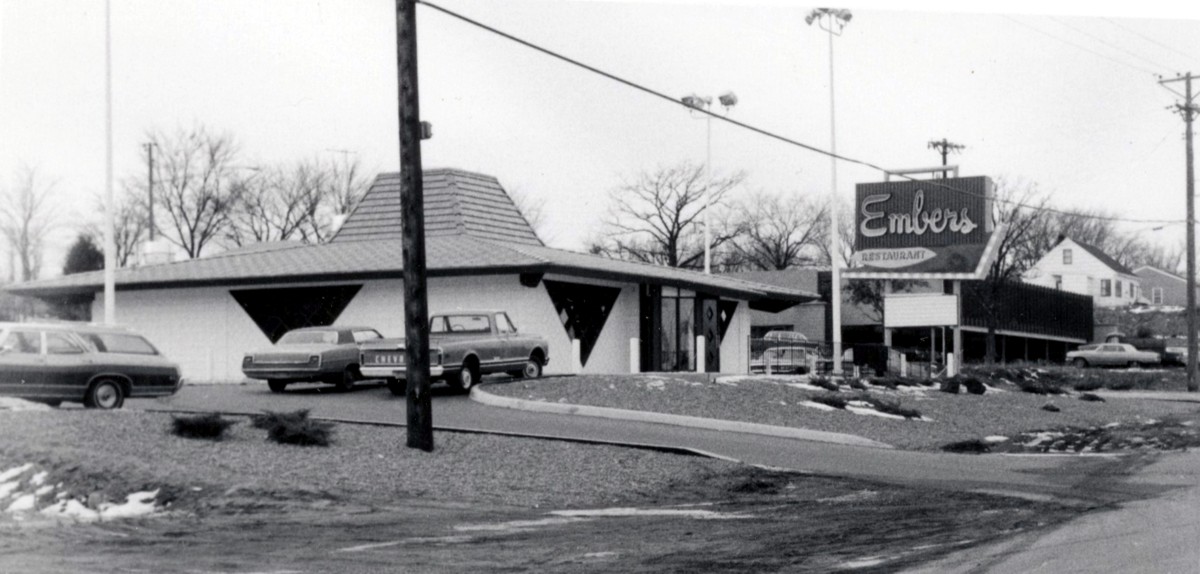 ---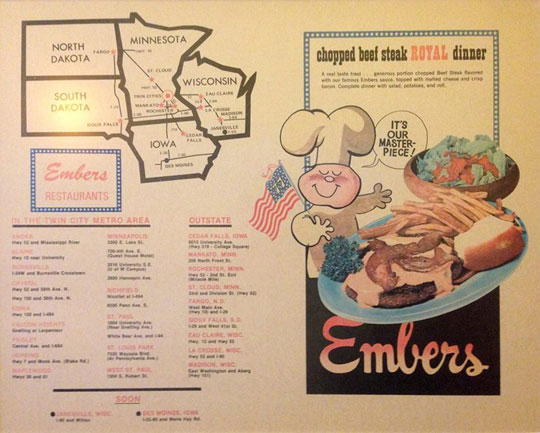 ---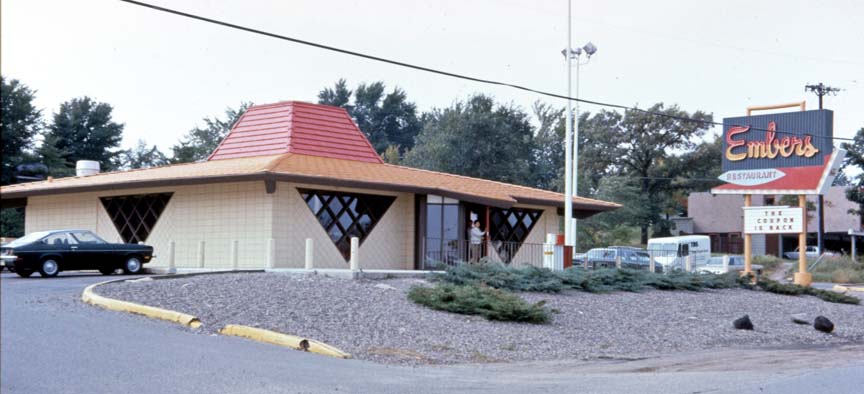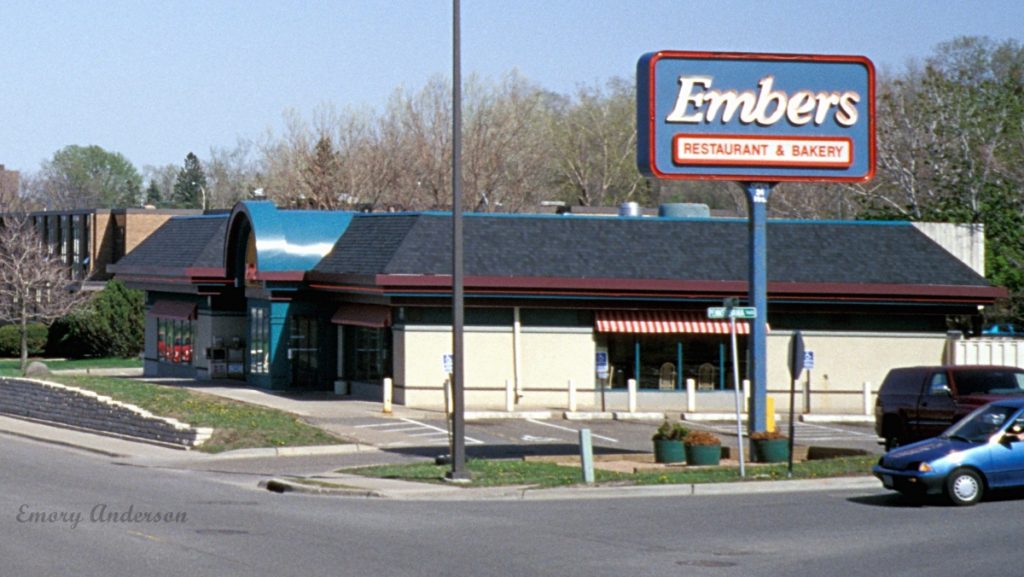 The December 2003 directory lists it as Embers America-Sophie's.
---
NEW BUILDING
The building at this location now was built in 2007.  In 2010 it was occupied by Westwood Hills Dialysis, owned by DaVita Home Hemodialysis.
Save