This building was built in 1967 as Shakey's Pizza Parlor and Ye Public House, very popular during the baby boom years. Was it owned by Val Wood?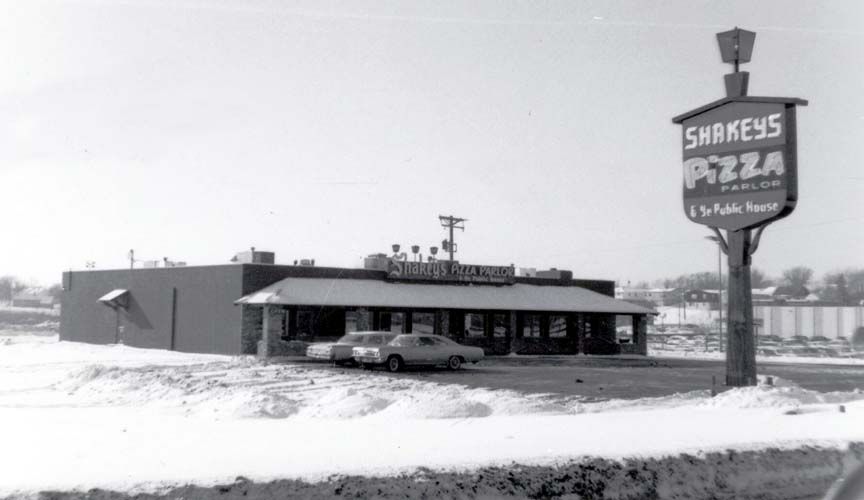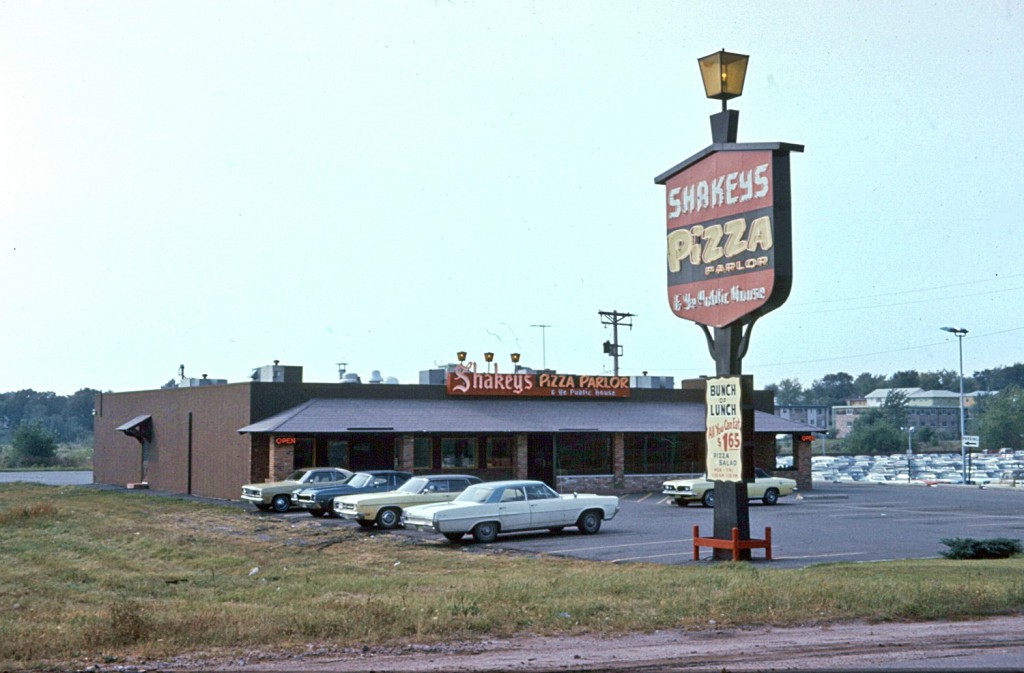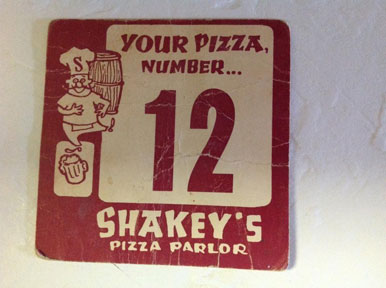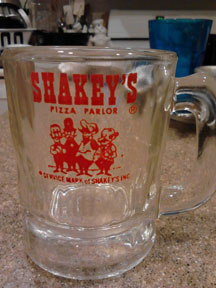 Shakey's last appearance in the Park directory is 1989.
---
A subsequent occupant may have been Paesano's.
In 2007 it was Shelly's Woodroast, known for their popovers.
In 2008 it became Alaska.
In 2009 or 2010 it became Minnesota Timberlodge, a restaurant that was not successful at its location at Excelsior and Highway 100 in the 1980s.
Its latest iteration is the St. Louis Park Woodfire Grill.  The building itself has had the same owner since 1980.  The restaurant closed in 2012.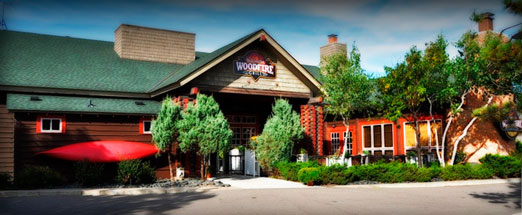 This property, as well as the Bennigan's next door, were demolished on December 20, 2016, to make way for a Lincoln dealership.
Save