The fascinating building at 4903 So. Cedar Lake Road was built by architect Harry "Sonny" Gerrish for himself and his brother John Kenyon "Ken" Gerrish.
The 100 percent cement building had a roof of hyperbolic parabolas that created a sail effect. Added touches included moon rocks in the ceiling. It originally housed three businesses, including Harry's architecture office and Ken's engineering firm. It was later owned by Ken's daughter, Sandy G. Haberle, who ran the Gerand Engineering Co., making equipment to test flow, water and otherwise.
This building was demolished in 2009/2010 to make the property more salable.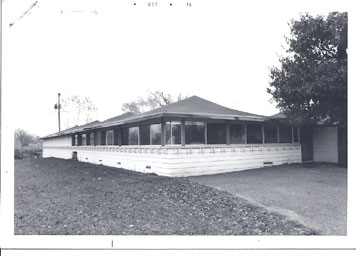 1975


2000   Photo by Emory Anderson