Much of the following information came from the book Will to Murder:  The True Story Behind the Crimes and Trials Surrounding the Glensheen Killings by Gail Feichtinger, John Desanto, Gary Waller, and John E. Desanto (2005:X-Communication).
Most Minnesotans know of Marjorie Congdon as the woman who was tried and acquitted of conspiring with her then husband, Roger Caldwell, to murder Marjorie's mother, heiress Elizabeth Congdon. Surprisingly, there are some rather significant connections between Marjorie and St. Louis Park.
EARLY LIFE
Marjorie Congdon was born Jacqueline Barnes on July 14, 1932, to an unwed mother in Tarboro, North Carolina.  Elisabeth Congdon, heiress to a taconite fortune in Duluth, never married and could not have children so she adopted Jacqueline and changed her name to Marjorie.  In 1935 Elizabeth adopted another daughter and named her Jennifer.  Although Marjorie was brought up in the family's opulent Glensheen Mansion and attended Dana Hall Prep School in Massachusetts, she was nevertheless troubled, and at age 16 she was actually given the label "sociopath" during a stay at the Menninger Clinic in Topeka, Kansas, in the summer of 1949. Elisabeth, fearing publicity, did nothing.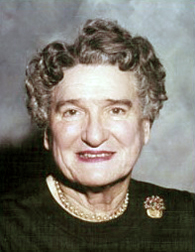 ---
DICK LEROY
In 1951 Marjorie found herself in St. Louis, Missouri, and married Richard "Dick" Webster LeRoy, an insurance executive. Marjorie and Dick LeRoy had seven children:
Stephen LeRoy
Peter Treworgy LeRoy, born September 2, 1953
Suzanne Congdon LeRoy, born November 1, 1954
Andrew Webster LeRoy, born March 30, 1956
Rebecca Warner LeRoy, born October 23, 1957
Heather Mannering LeRoy, born June 23, 1959
Richard Webster LeRoy, Jr., born September 13, 1960
---
When LeRoy was transferred to Minnesota, they lived in Minneapolis, then moved to St. Louis Park. From 1952 to 1954, the LeRoys lived at 2744 Salem Ave., a bungalow built in 1941. They purchased the house from Kenneth and Alice Wolfe; he was to become mayor of St. Louis Park and a State Senator.
A neighbor remembered Marjorie as being very industrious. For example, she stripped all the kitchen cupboards and repainted and decorated with Pennsylvania Dutch designs. She always had a project going.
Her children were always dressed like out of a magazine ad. Starched and pressed, plus she loved to entertain. When we were invited to dinner, it was never casual. It was a three or four course meal, with fine china and polished silver. We were invited for dinner several times. She always seemed like a nice person. She was a product of her upbringing, in that she liked a genteel life. The first time she invited me over I was met at the door by the Doberman pinscher peering out through the little window on the door.
The family briefly moved to Mankato, Minnesota, and then in 1955 returned to St. Louis Park, this time to 3330 Huntington Ave., a larger house on the shores of Bass Lake in the Minikahda Oaks neighborhood. This tiny house, built by Mrs. Alice Tisdale in 1927, housed Marjorie, Dick, and their seven children.
The next owner of this house remembered Marjorie well. The LeRoys moved to an eight bedroom house at 4705 Fremont Ave. No. in Minneapolis in 1957, but took good care of the new, pregnant owner of the Huntington house, giving her all of her maternity clothes and sending up strawberries to the hospital. But she could also "make up fibs faster than anyone could keep track of."  In 1960 Dick was still working as an insurance agent in an office above Miracle Mile in St. Louis Park.  Marjorie was a compulsive spender and liar, and eventually Dick LeRoy had enough and divorced her on April 29, 1971.
Prone to arson, Marjorie was suspected of torching her home in Marine on St. Croix, Minnesota, but the matter was dropped.
---
ROGER CALDWELL
Marjorie married Roger Caldwell of Latrobe, Pennsylvania, on March 20, 1976, in the Denver, Colorado, area and they lived in Golden, Colorado. They were soon up to their ears in debt and desperate for money. On June 26, 1977, Roger Caldwell got on a plane to Minneapolis, drove up to Duluth in a rental car, smothered Elizabeth Congdon with a satin pillow, and bludgeoned her nurse, Velma Pietila, to death with a brass candlestick.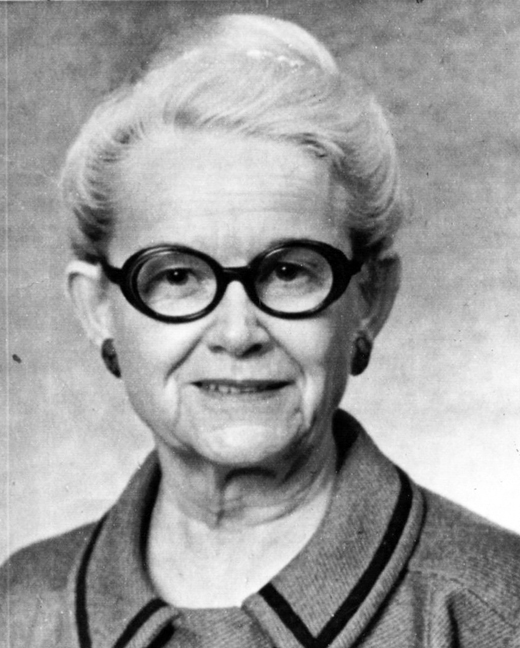 ---
Roger took Velma's car back to the airport and flew back to Denver.  Back in Minnesota for the funeral, police found evidence of foul play in their Duluth hotel room. After other evidence was discovered at their home in Denver, Marjorie tried to poison Roger, but he was sent to Methodist Hospital in St. Louis Park on July 5, and was ready to be handed over to Duluth police on July 7, 1977.
---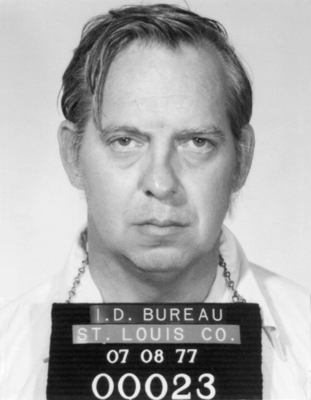 ---
Roger's trial resulted in two consecutive life sentences, handed down on July 10, 1978.  Marjorie's trial for conspiracy was next, but with the help of one of Minnesota's top defense attorneys, Ron Meshbesher, Marjorie was found not guilty on July 21, 1979.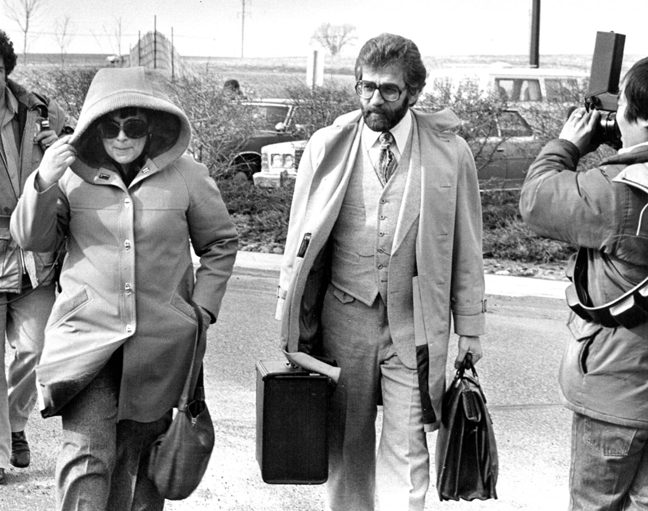 ---
Roger's conviction was overturned on August 6, 1982, and instead of retrying the case, Roger was freed on his five years time served after he confessed to two counts of second-degree murder.
---
Roger returned to Latrobe, Pennsylvania, and committed suicide by slashing his wrists on May 18, 1988.
---
WALLY HAGEN
After his wife mysteriously died after a visit from Marjorie, Wally Hagen became Marjorie's next husband.  They married on August 7, 1981, in North Dakota; Marjorie had not bothered to divorce Roger and is still wanted for bigamy in North Dakota.  On January 13, 1984, Marjorie was given 21 months in the Shakopee Women's Prison for burning down her and Wally's home in Mound, Minnesota.  She was released on October 19, 1986, and she and Wally moved to Ajo, Arizona.  On March 24, 1992, she was arrested for burning down her neighbor's house.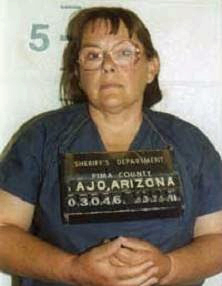 ---
She was given 15 years, but on October 30, 1992, Wally was found dead, a day before she was to report to prison.  Marjorie was charged with murder but charges were dropped. In 1995 an Arizona judge decreed that Wally Hagen's ashes must be divided between Hagen's children and Marjorie.  The Hagen family planned a memorial service in January 1996 at Westwood Lutheran Church in St. Louis Park.
---
AND ON AND ON
Marjorie was released from prison on January 5, 2004, to much trepidation.  She was arrested in Tucson, Arizona, at her residence at an assisted living facility on March 23, 2007, on charges of computer fraud and several other counts.  In November 2008, Marjorie pled guilty to fraud after illegally taking funds from the bank account of Roger Sammis, who had been under her care before his death. On March 4, 2009, she was sentenced to three years probation.  In November 2010 a judge in southern Arizona refused her request for a reduction in the terms of her probation so that she could move to a nursing home.
Marjorie is now 84 years old – and she's still out there.
See also Wikipedia.
Save
Save
Save
Save
Save
Save