RUDEN CHINA
The first building on this site was built in 1950 by Jerry Holt.  From 1952 to 1960 it housed the Ruden China Co.  Ruden's Grand Opening was October 25-28, 1952.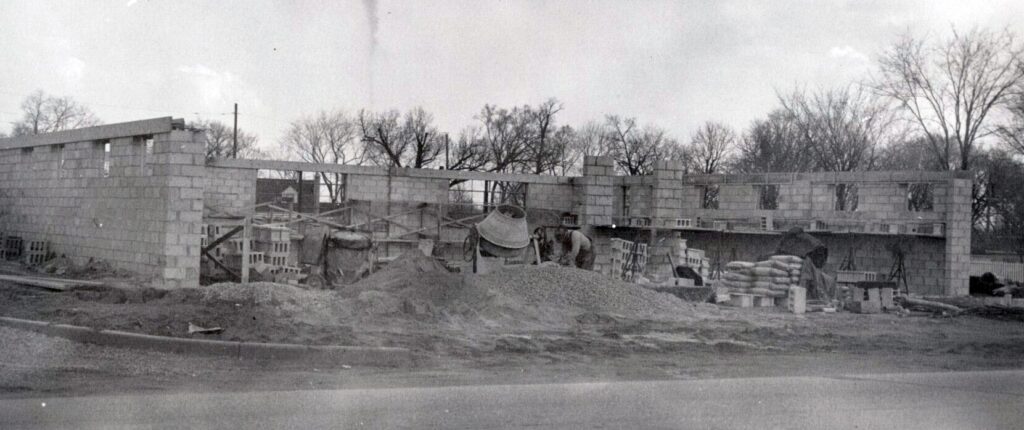 ---
PERKINS PANCAKE HOUSE
---
In February 1960 Wyman Nelson started only the second Perkins House of Pancakes in the Twin Cities area (the first being at 6023 Nicollet).  On the back of an early menu is a list of the members of the "World's Largest Chain of Pancake Houses:
Perkins' Pancake House, with the Minneapolis and St. Louis Park locations listed.  The home office is in Cincinnati, where Matt and Ivan Perkins opened their first Perkins Pancake House in 1958.  Nelson had owned a gas station across the street and came to own 400 Perkins restaurants. Other Perkins' locations listed were in Ohio, Alaska, and Canada.
Smitty's Pancake House, with nine locations in the northwest (and one in Dallas).
Original Pancake House, with a location in Washington State and three in Canada
According to the ads in 1961, 40 cents would buy a meal – its 18 kinds of pancakes were so light they float.
---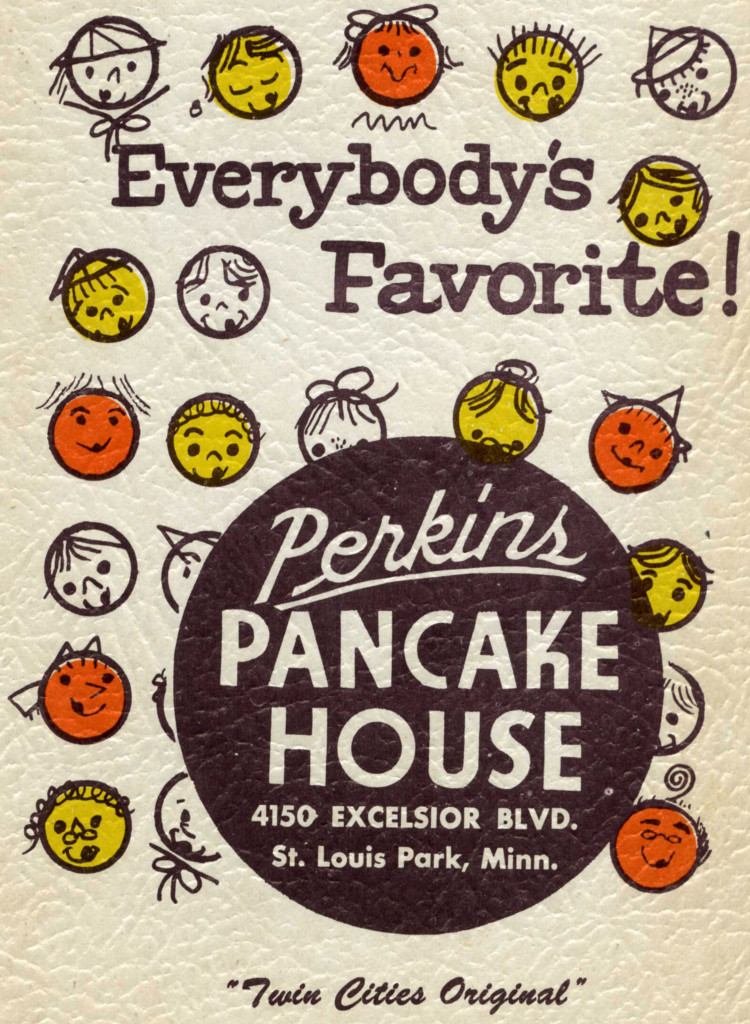 ---
By 1970 the St. Louis Park location had become Perkins Cake and Steak House and there were four local locations.
This location operated here until about 1988.  Perkins was later tried in the building just east of Miracle Mile, but it didn't work out.
---
In 1990 a new building was built on the site.
Auto Glass Specialists:  Grand Opening September 1990
Mr. Clutch
Save