Tree surgeon Byron Bell was probably the first occupant of this property. Bell and his wife Marjorie owned the Minnesota Tree Service, one of the many nurseries on the Boulevard. Their business and residence were located on the middle third of the block between Lynn and Natchez on Excelsior Blvd.  from at least 1931. An addition was made to the building in 1933.  Their house was probably about here and is probably the house that was demolished in November 1969.
The building at 4615 was built in 1967 and was a Kentucky Fried Chicken for many years.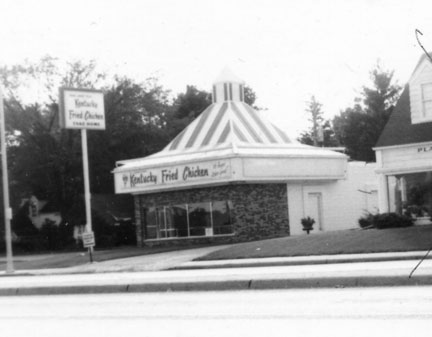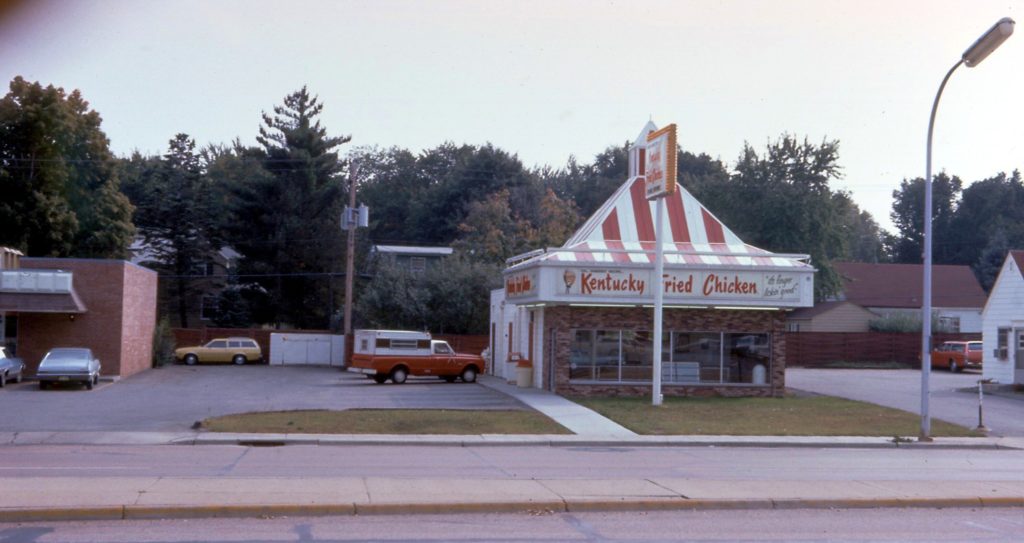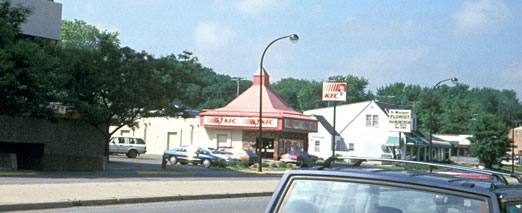 1994 Photo by Emory Anderson
In 1999 it was the home of Contemporary Caskets, run by David Carmazon.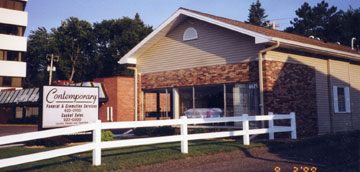 In 2003, Judith McGrann made extensive improvements and opened Judith McGrann and Friends. Click Here for article in the St. Louis Park Magazine.