In 1947 Robert C. Alexander built an oil station at 5800 Excelsior for $14,000.
In its early years it was a Pure Oil Station.  Tax records come up with the names Douglas and Kingsley in 1948, Hoops in 1949, G.J. Machlitt in 1950, and Andy Smith in 1953-54.  The 1957 Dispatch reported that Earl's Pure Oil, run by Earl Mikkelson, was located here from 1950 to 1957.  In 1957 Earl moved to 7200 Excelsior Blvd.
In 1960 Automobiles Inc. sold used cars, and it was also the site of General Tire until at least 1962.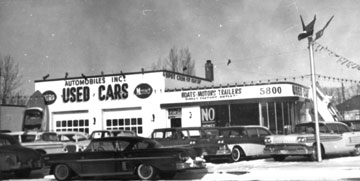 In 1964 it was the (Milo C.) Gronfield Garage and Firestone Store.
This stucco building was demolished in about 1968 or 1969.
---
In 1969 a new building was built at the NW corner of Excelsior and Yosemite, this time with the address 5804. It was built for and was operated as a Pizza Hut until at least 1998.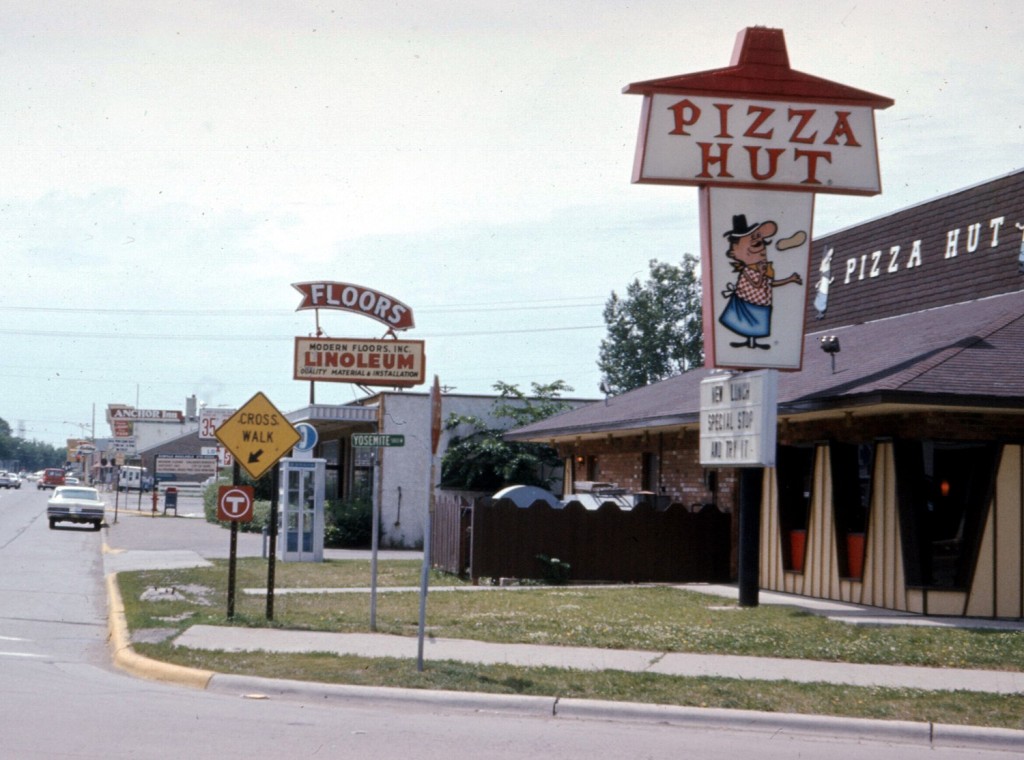 In August 1998 it was purchased by Dr. Angela V. Ross as a dental office.
Save
Save
Save
Save
Save
Save
Save