The building that is now at 6111 Excelsior Blvd. was built in 1912, according to the City. Little is known about its early history, but as of about 1942 it was located at 5005 Excelsior Blvd., home to Cy Rutherford's garden center. There were offices on the second floor; in 1942, the Speed X Co. was listed there, and the accounting firm of Sandvig and Sandvig may have also been a tenant.
When the eastern portion of Miracle Mile was built in 1953, the building had to be moved. Rutherford sold it to the Perma-Stone Twin Cities Co., owned by John Schold and Sons ("It pays to put up a good front.") In 1953 Schold had been located at 4815 Excelsior Blvd.  Schold moved the building west, to land that had been owned by Verner G. Lindahl in 1930. Schold made $30,000 in renovations and expansions. He occupied the building from about 1953-60.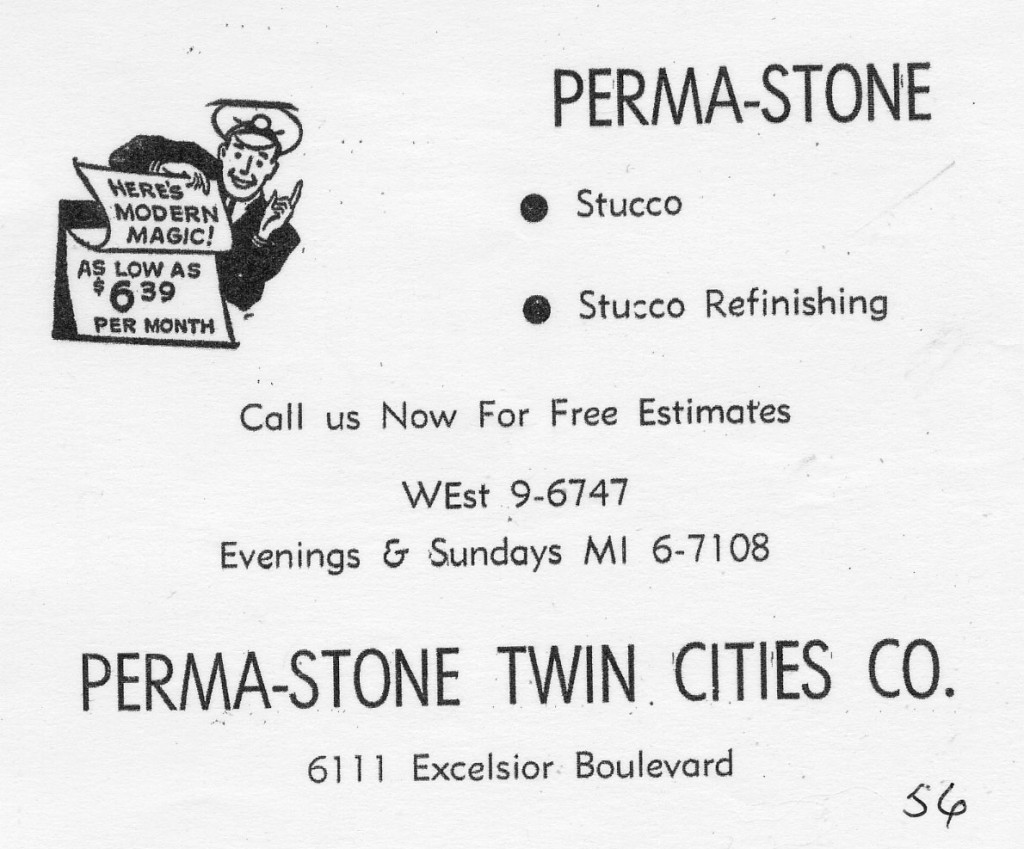 ---
From 1956 to 1968 it was apparently cut up into offices and occupied by a number of companies, including:
Sandberg Peterson Co./George Sandberg Co. (1956-68)
Marathon Paper Co. (1960)
Raybestos – Manhattan Rubber Goods (1960)
Aid Assn. for Lutheran Insurance, Appleton, Wis. (1964)
Wendell Brown Lumber Co. (1964)
Jay Murray and Assoc. (1964)
Ken Wise and Assoc. (1964)
Kingsley Co. (Tom Fleming) (1969-1975)
At one point the building was owned by Thomas Flemming.  His company was a grocery supplier, Tom Flemming and Associates, Inc.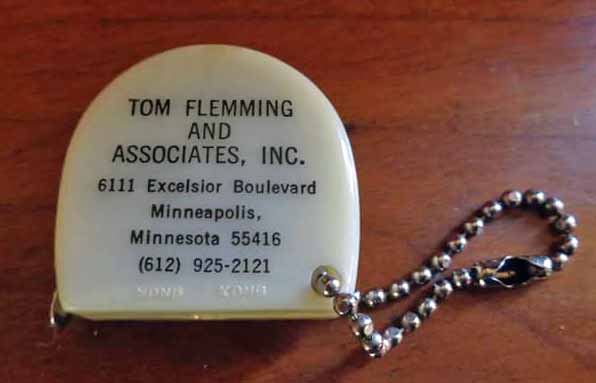 ---
In 1976 it became the home of Elayne Galleries, which added to the back of the original structure. Elayne and Russell Lindberg lived around the corner on Alabama. Daughter Bonnie ran the business after Elaine died.
---
In about 2002 the building became the Find! Antique Store. A fire in 2004 caused considerable damage but it was repaired.
---
In March 2010 it became Morning Star Women's Health & Birth Center.
---