Southdale Shopping Center opened on October 8, 1956. Although not located in St. Louis Park but neighboring Edina, it had a tremendous impact on the shopping habits of all suburbanites, as well as the retail industry as a whole.
Southdale was built on the site of the Robinson-Day "Oak Lodge" estate, a 200-acre farm homesteaded shortly after the Civil War. In 1880 it was purchased by lumberman John Robinson for a hunting lodge. His daughter converted the property into a luxurious summer home at the turn of the century, with white wooden fences along France Avenue to mark the property site.
The concept of an enclosed, climate-controlled shopping mall was announced by the Dayton Development Company in 1952, although it may have been planned as early as 1947.  One site that was considered was at the present 78th Street and Highway 100.
Southdale featured the Garden Court, which was the largest indoor public area in the U.S. Groundbreaking took place in October 1954, and the size of the complex required its own water and electrical supply. Dayton's and Donaldson's anchored the mall.
Southdale was designed by Victor Gruen, who had envisioned a town center-type facility in the suburbs, complete with town hall, police department, post office, library, etc. These features were replaced with more profitable stores, and Gruen later regretted the whole undertaking. Author Malcolm Gladwell noted:  "Victor Gruen invented the shopping mall in order to make America more like Vienna.  He ended up making Vienna more like America."
Frank Lloyd Wright also hated the place, saying it "had all the evils of the village street and none of its charms."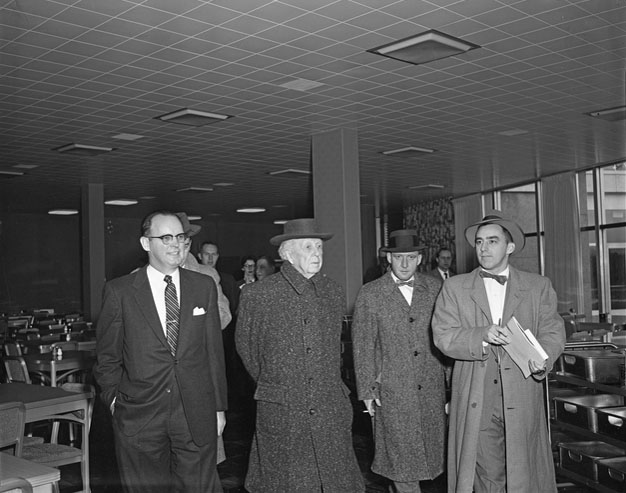 ---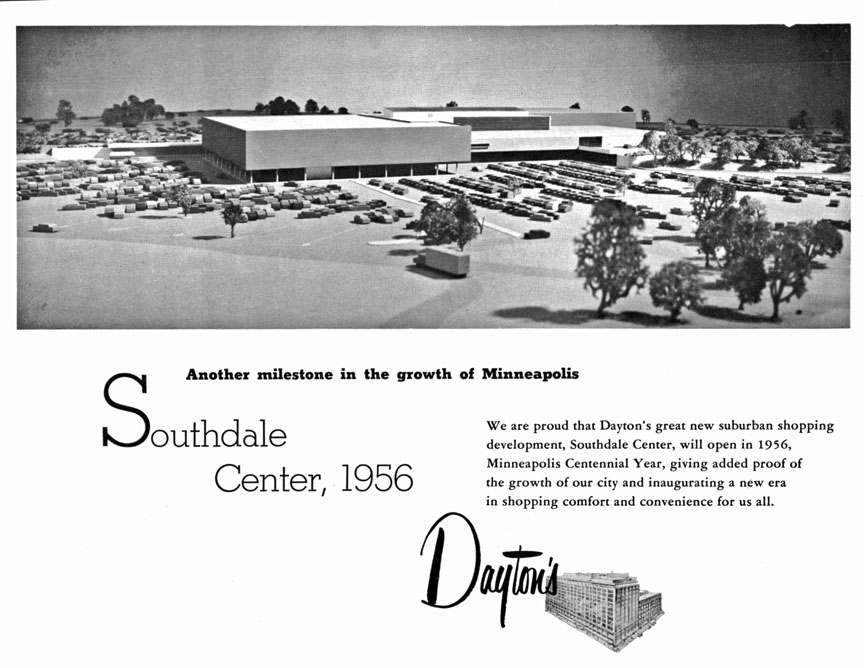 ---
The excitement it created in its early years is indicated by the fact that Bob Barker hosted his "Truth or Consequences" game live from Southdale  from August 22 to 27, 1957, during the Aquatennial, courtesy of NBC and KSTP-TV.  In five days, more than 20,000 people crowded into the Twin Cities' first super shopping mall.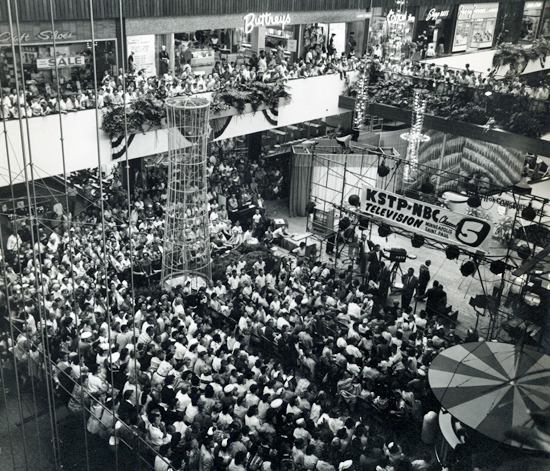 ---
Despite competition from subsequent malls, including the nearby Mall of America in 1992, Southdale remains the original, the classic.
Much more can be found on the web and in books about Southdale.  In 2016 the Edina Historical Society is presenting a 70th Anniversary exhibit on Southdale.  They have many artifacts from the Southdale that many of us remember.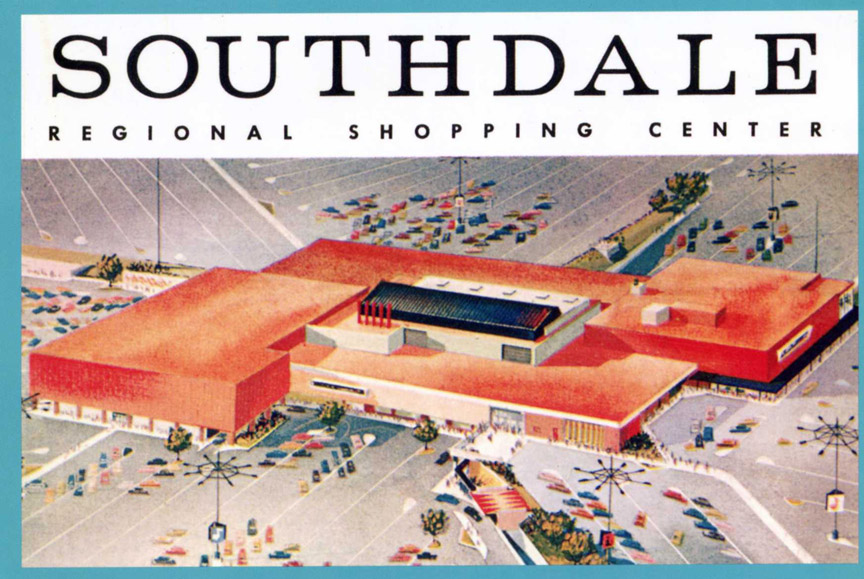 Save
Save
Save
Save
Save
Save
Save
Save