This site is made up of 312,000 square feet of industrial space in a series of contiguous buildings and one standalone building on 25 acres.  It lies south of the BNSF railroad and east of Highway 100.  The county database says that it was built in 1981 and has a market value of about $6.6 million.  The Met Council noted that the property had been used for retail sales of heavy machinery.
 Novartis Nutrition Corp. was formed in 1996 when two Swiss companies, Sandoz and Ciba-Geigy, merged. It manufactures pharmaceuticals, generic medications, vaccines, and consumer health products.
 The StarTribune reported that the plant had operated for nearly four years as a manufacturing site for nutritional food and drinks, including thickened fruit juices and tube-feeding products. Its most prominent product was Boost, a Nestlé nutritional energy drink. The plant became the base of Nestlé's North American health care nutrition unit after Nestle bought Novartis in 2007 for $2.5 billion. At the time of the sale, Novartis was the world's No. 2 health care nutrition manufacturer, with annual sales of $950 million in 2006.
 Nestle began phasing out production starting in 2011 and ending in 2013, eliminating 243 jobs. 
 Plans to redevelop the property are in the works, although asbestos found in the buildings will add $365,000 to the cost.  The developer, Hillcrest Development, has obtained a grant from the Metropolitan Council for asbestos abatement.  Hillcrest Development expected to close in early August on its purchase of  the property – as of September 30, no sale data has been posted to the Hennepin County property tax information website.  Hillcrest plans to add another building. 
 Tenants are already on board.  As noted in a July 21, 2014, article by Sam Black of the Minneapolis/St. Paul Business Journal, the property is attractive to food service companies because of its size, height, outdoor storage capacity, and direct freeway access.  "The buildings also are big enough to hold coolers and freezers that food manufacturers require."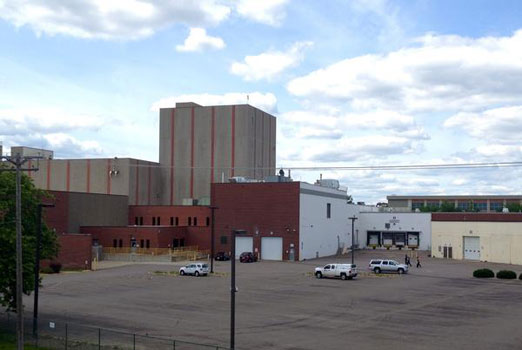 Photo by Sam Black, Minneapolis/St. Paul Business Journal
---
On September 30, 2014, Sam Black gave this update:
Zerorez sounds like a growing company whether you spell it backward or forward.

 

The privately owned carpet cleaning firm will move its Minnesota headquarters to St. Louis Park later this year, shifting almost 170 employees out of cramped offices and a tight parking lot in Richfield.

 

Growth at the firm is behind the move, co-owner Michael Kaplan said.

 

"We moved to Richfield in 2011 and bought a building. At the time we had 22 vehicles for cleaning. Now we have about 50 and are continuing to grow," he said.

 

Zerorez has been on the Business Journal's list of the 50 fastest private growing company for the past two years, ranking 29th in 2013 and eighth in 2012. Zerorez Minnesota is a franchise of Zerorez Franchising Systems Inc., based in Draper, Utah.

 

Zerorez is the first tenant to be announced for Hillcrest Development's renovation of a large office and warehouse that was formerly home to the St. Louis Park Nestle factory. The firm will move into about 60,000 square feet on the east end of the site. The building is near The West End retail center.

 

The new space in St. Louis Park will give the company room to grow and to expand its services, Kaplan said. It is known for providing residential carpet cleaning but the company also has a growing commercial carpet cleaning business, a service cleaning out HVAC ducts and a fine-rug cleaning business.

 

The St. Louis Park site is fairly centralized in the metro area. It has easy access off and on Highway 100, although there will be headaches to work around like traffic and road construction, Kaplan said.

 

In its new home, Zerorez is working with CenterPoint Energy to get a compressed natural gas dispensing station for its hybrid fleet. Its vans use traditional fuel and natural gas that it purchases at a handful of sites around the Twin Cities.

 

Zerorez has retained Colliers International Minneapolis-St. Paul broker Eric Batiza to sell its 26,000-square-foot building along Highway 77 in Richfield.
---
THE FISH GUYS
An October 30, 2014, article in the St. Louis Park Sun-Sailor indicates that The Fish Guys, a wholessale supplier of fresh and frozen seafood, will move its administrative headquarters to the site in early 2015.  The company was founded in 2003 by Brent Casper.  It will occupy 36,000 square feet, which will include a research and development kitchen innovation center.  An estimated five million pounds of seafood will be custom cut, processed, and delivered to restaurants and retailers from the distribution center each year.  The company will retain its facilities at 301 Royalston Ave. in Minneapolis.