These photos were taken of the beehive as the movers prepared it for transport. The structure stands on its own slab which made the move relatively easy.
Photos below by Steve Raymer.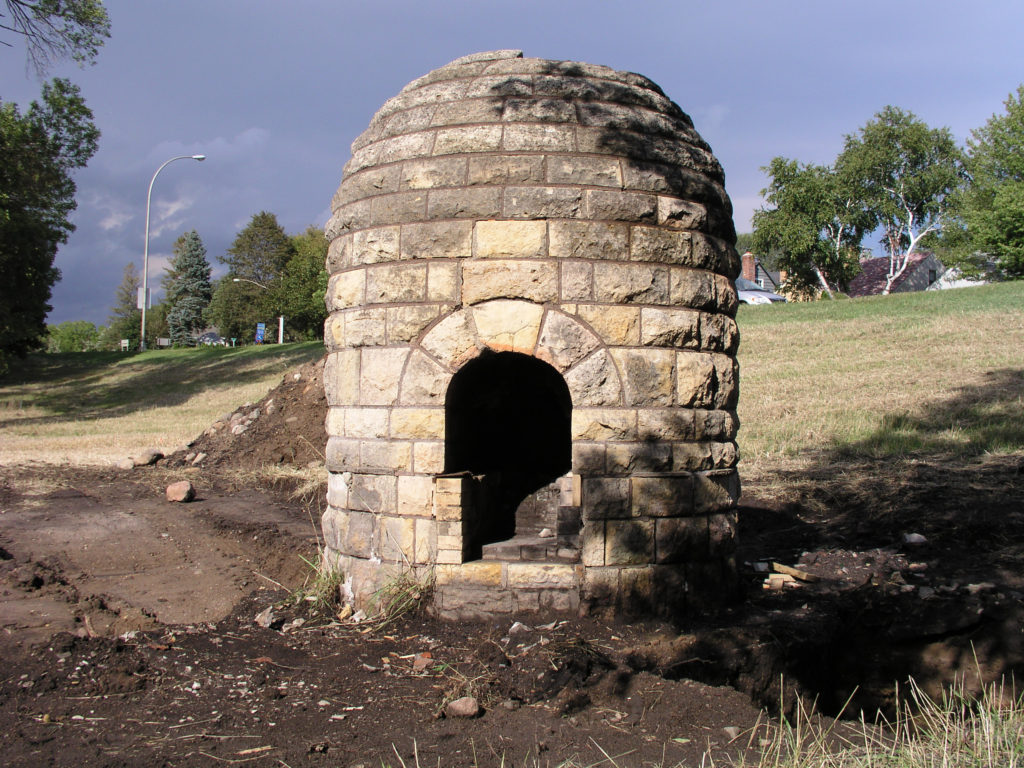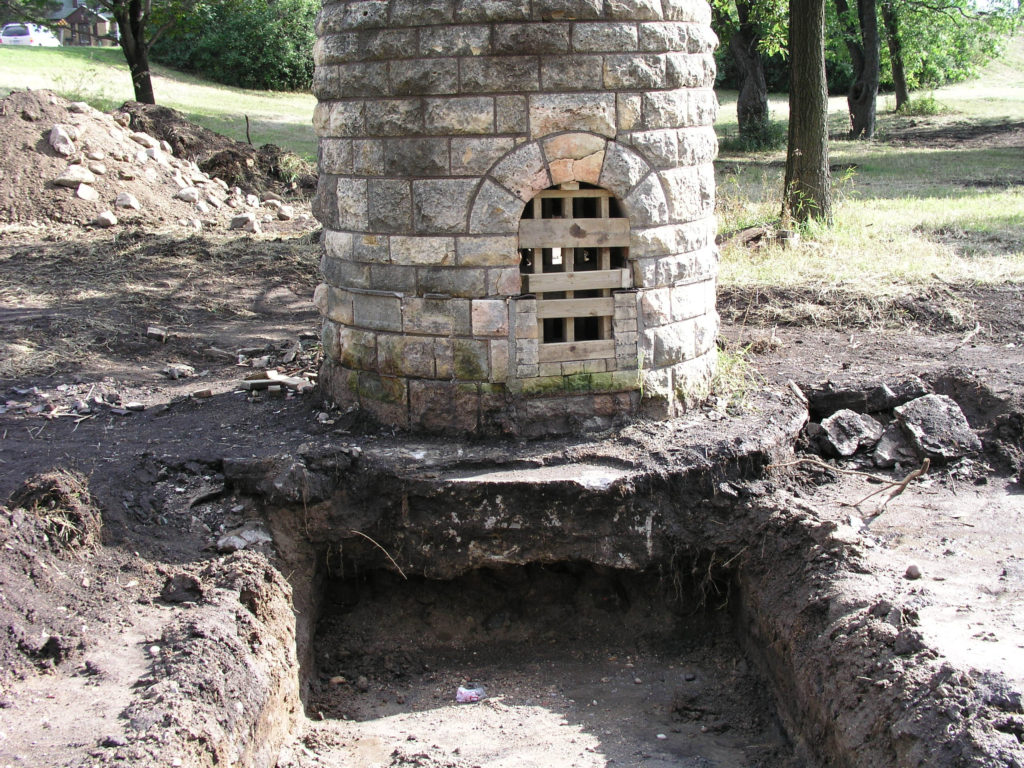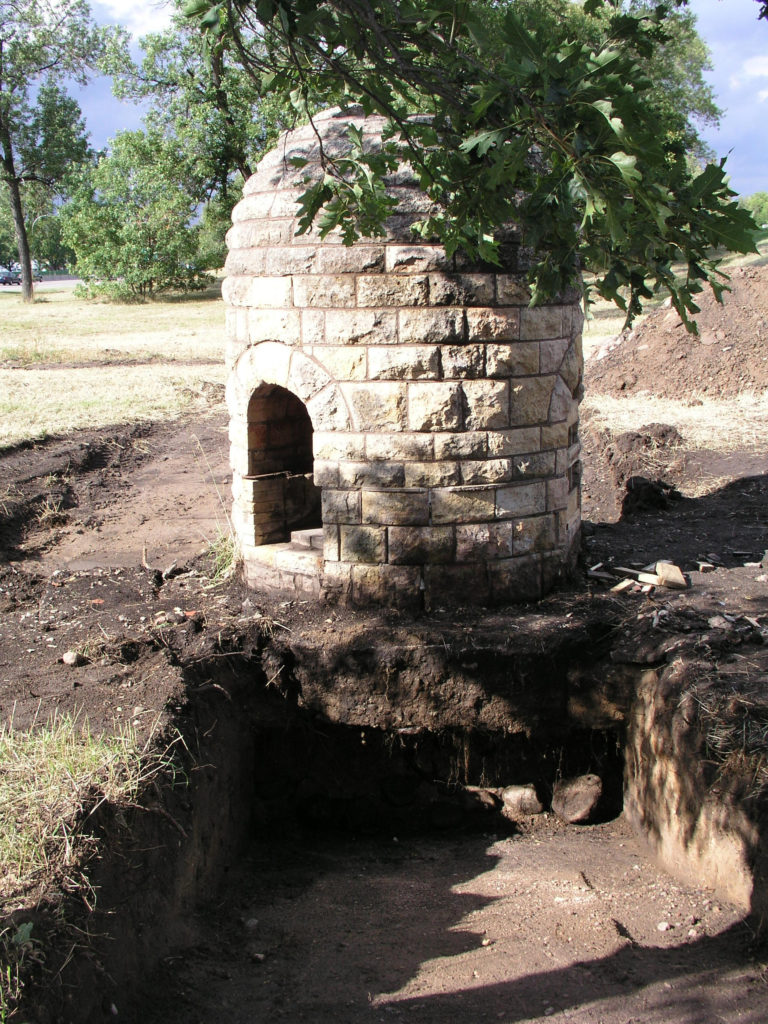 ---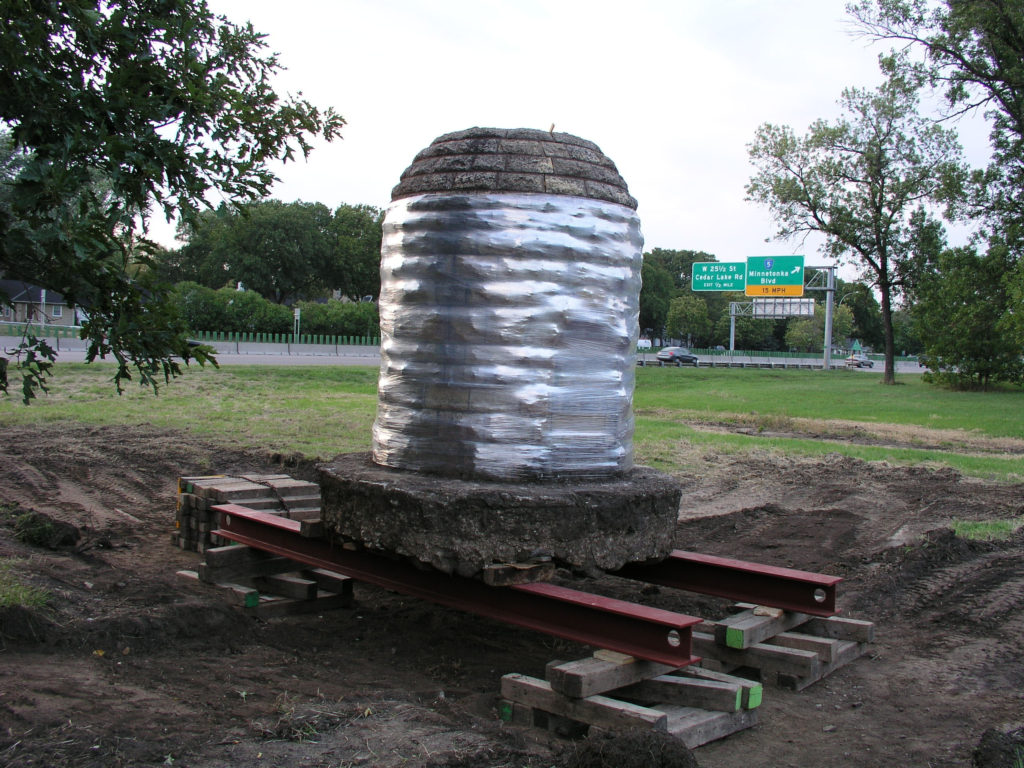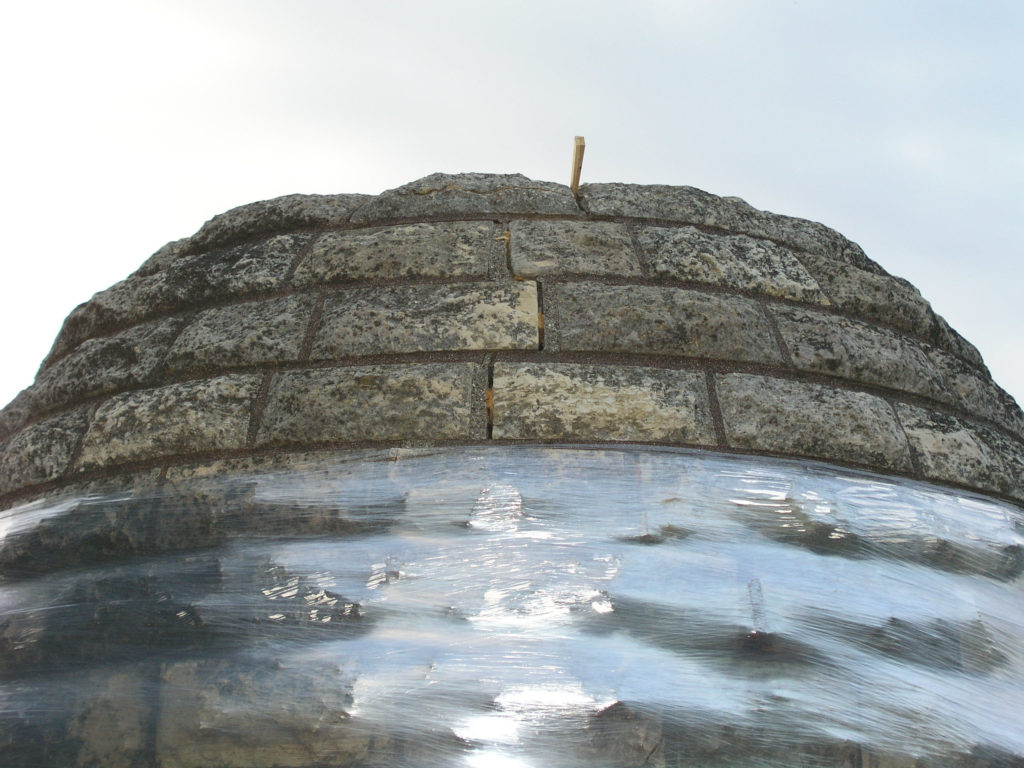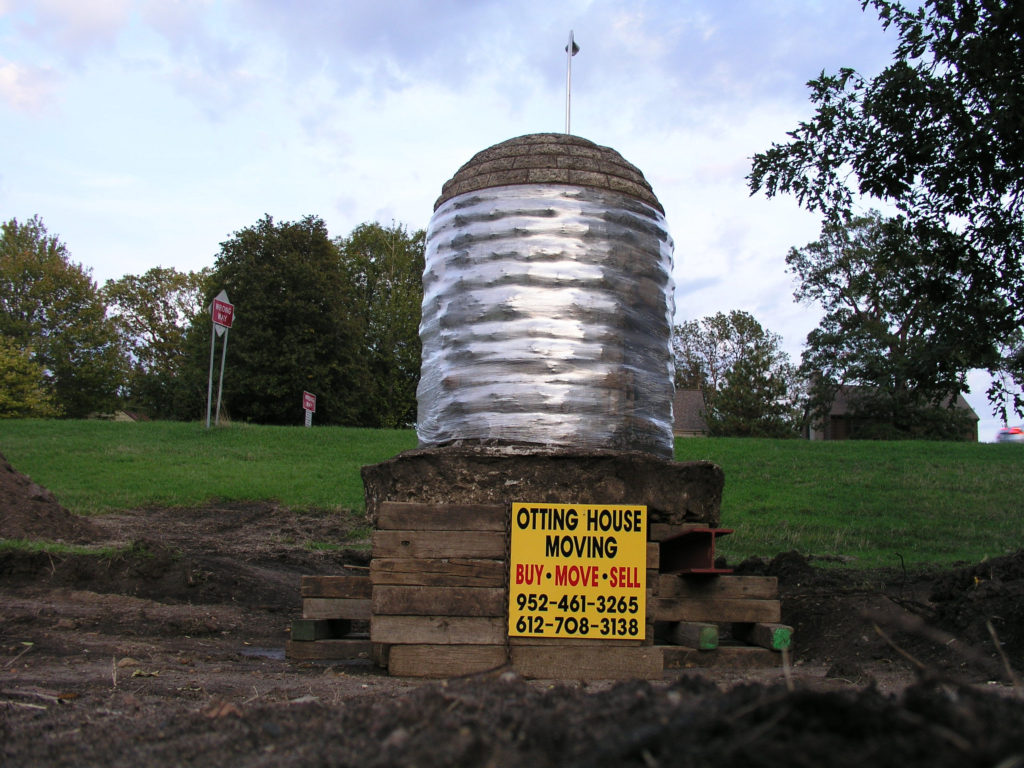 ---
The photos below, taken on October 4, show the beehive loaded on a trailer for the move.  Photos by Doug Johnson.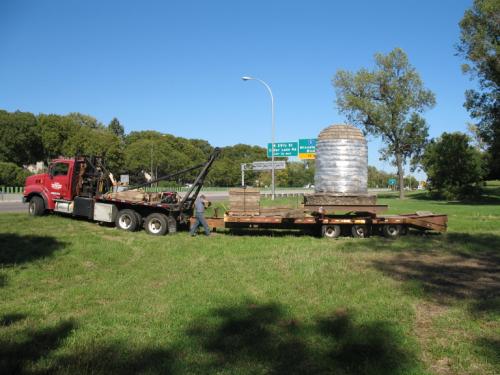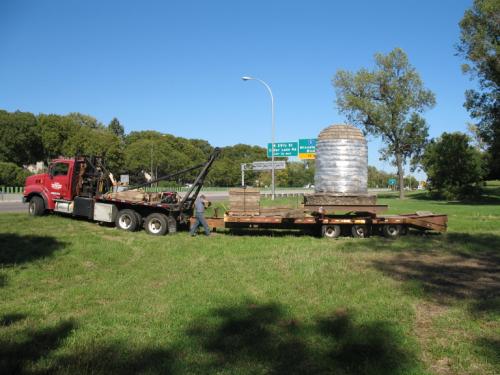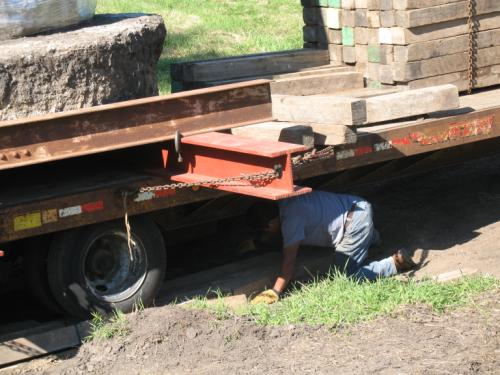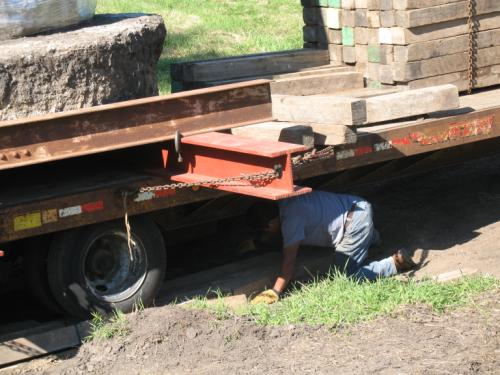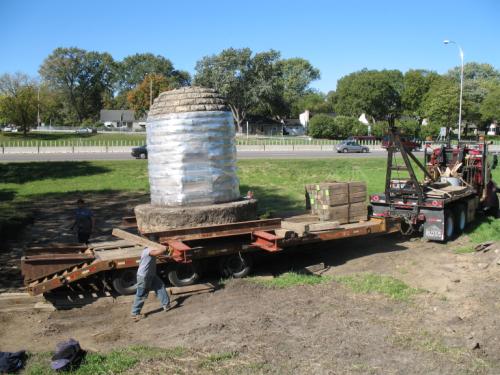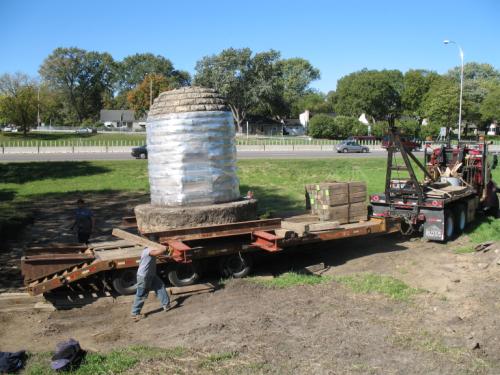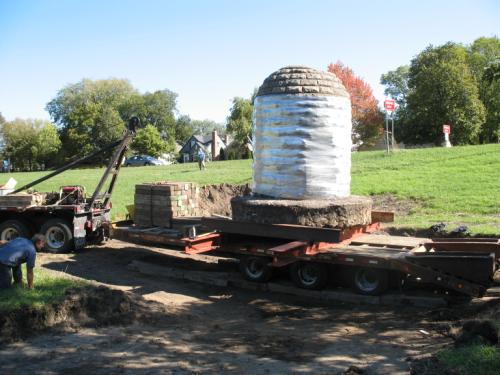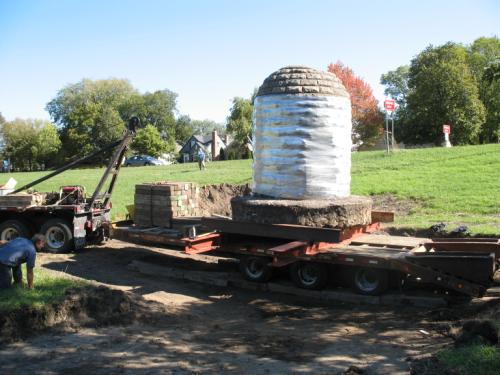 ---
The actual move took place on October 22, 2008.  The rainy weather required that the beehive stay on the trailer until the ground dried out.  Photos below by Kathy Johnson.  See video of the move here.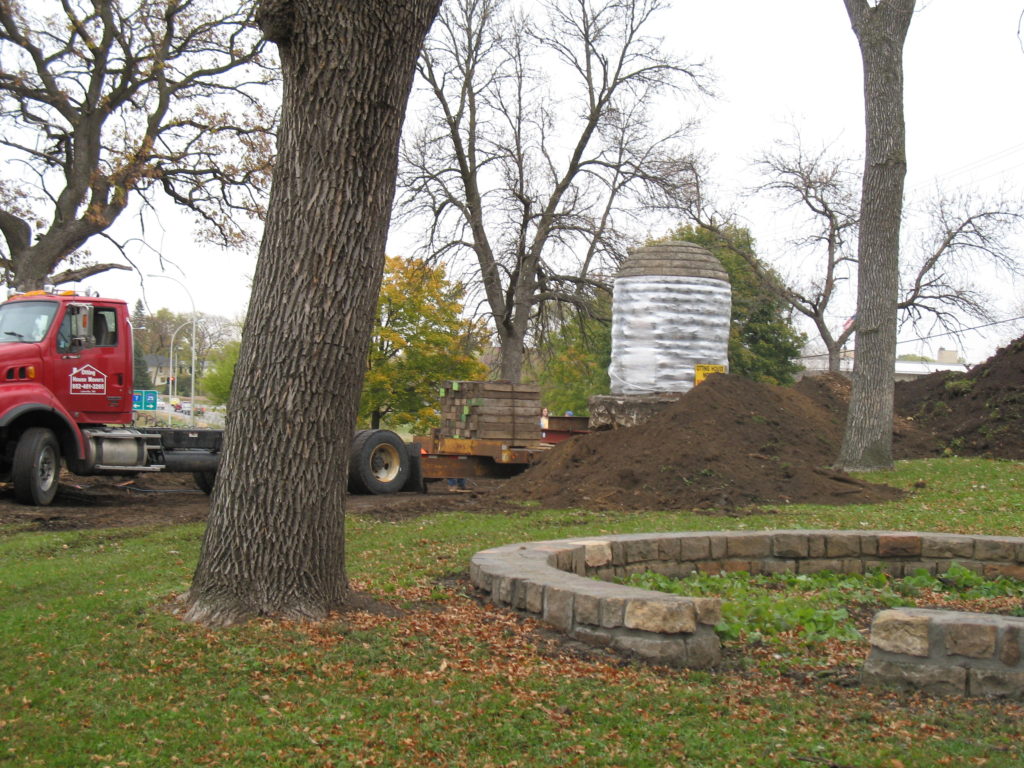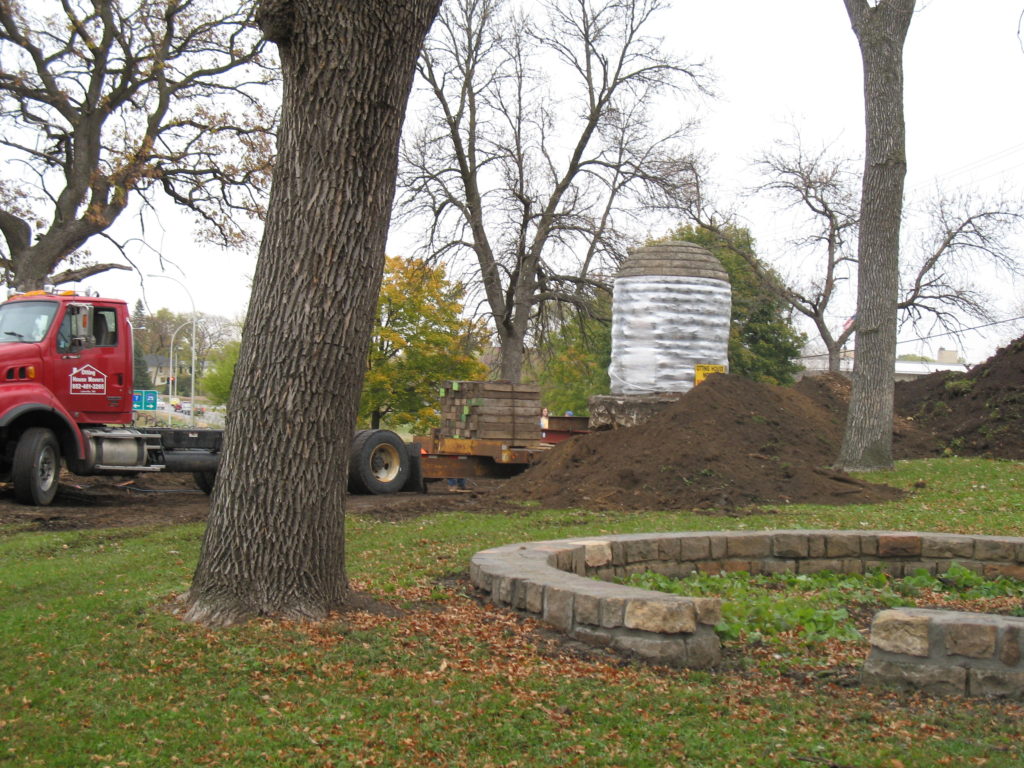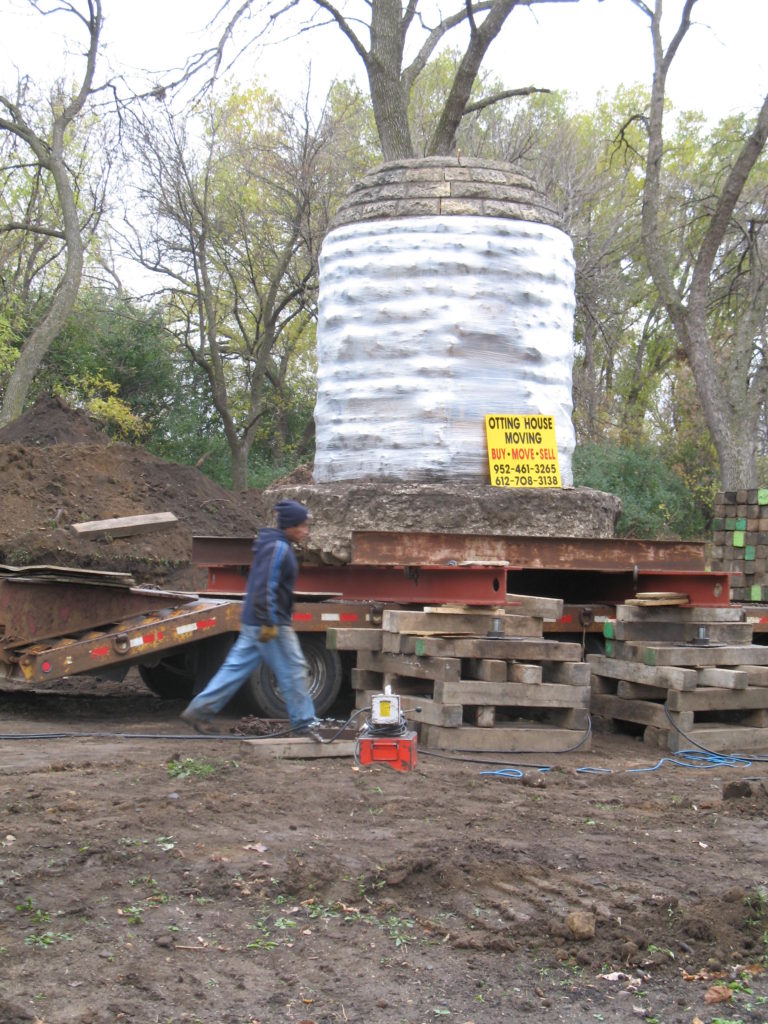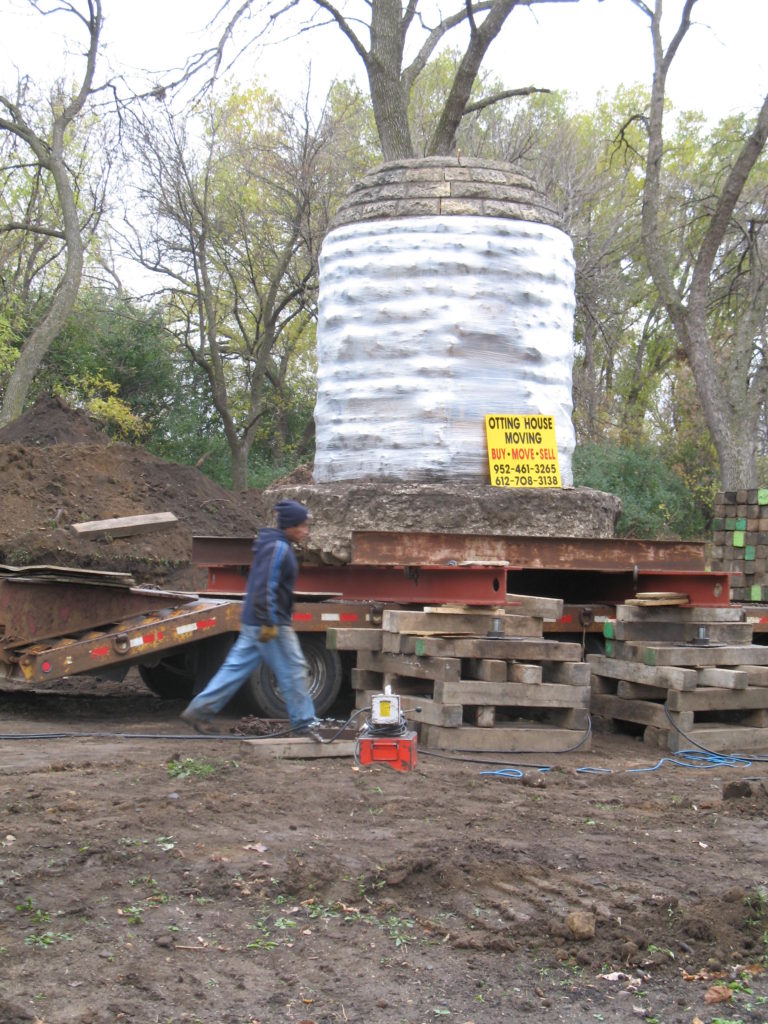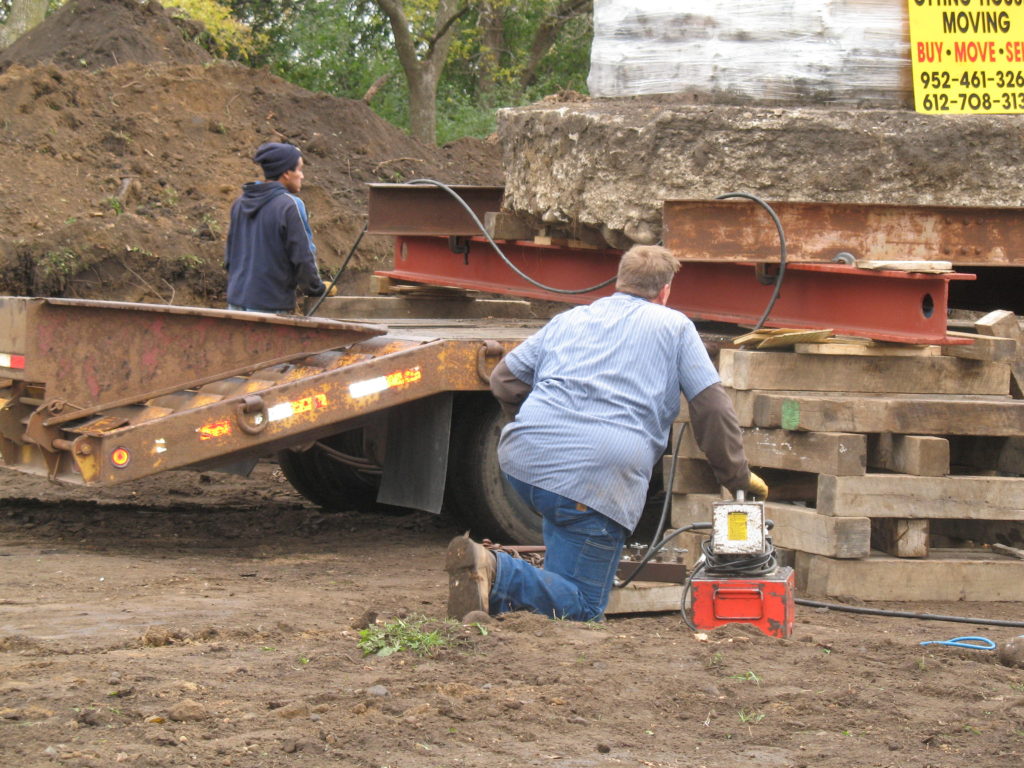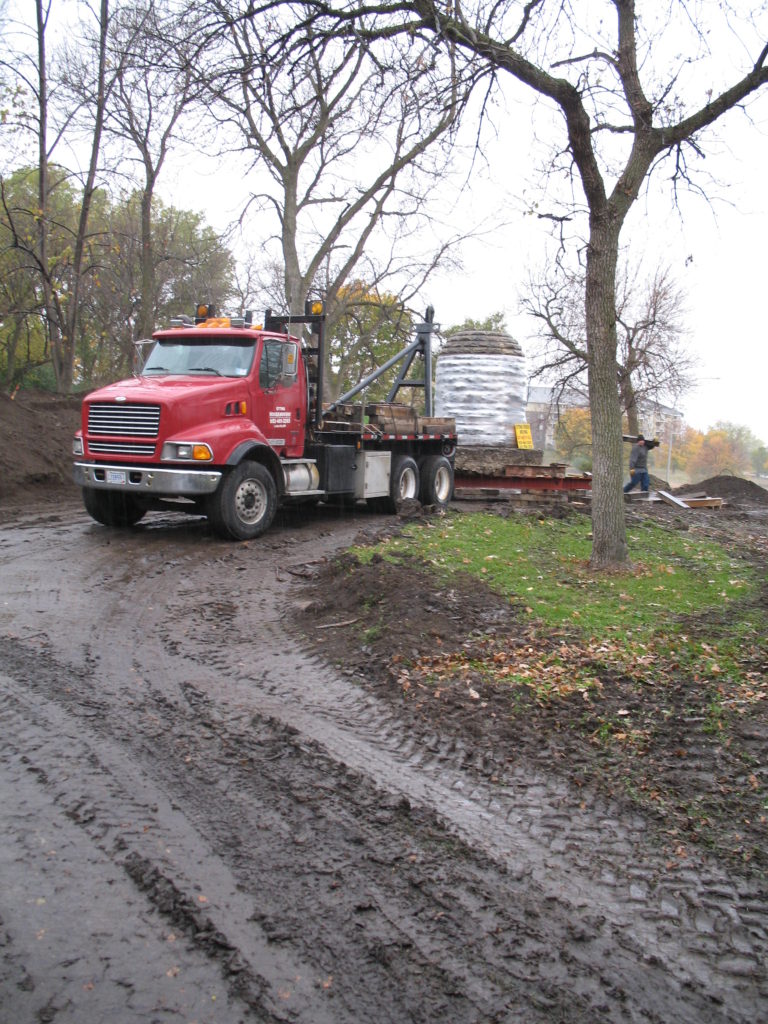 ---
These photos are of the restoration of the new Lilac Park at Highway 7.  Photos by Kathy Johnson.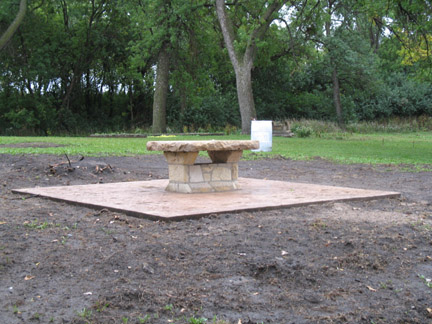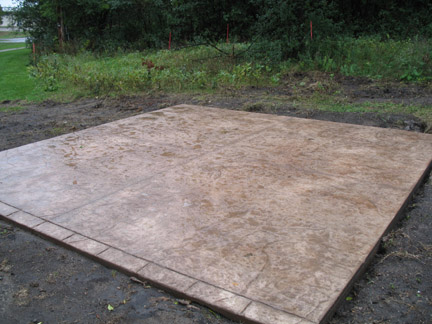 ---
DEDICATION OF THE MOVED AND RESTORED BEEHIVE