Boulevard Furniture had its Grand Opening at 4813 Excelsior Blvd. on April 13-14, 1951 (although they may have actually opened on March 1). Customers who came were given free "comic masks" of Jimmy Durante, Jack Carson, Ed Wynn, and Danny Thomas, complete with jokes and scripts. Owned by Max and Barbara Weingarden, the business was slow in this 4813 location, and several furniture stores in town had already failed.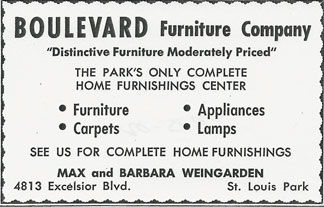 ---
In September 1956 the store moved to the new 4140 Excelsior, where the 7,000 square ft building had twice the floor space. The move led to expansion in business as well.
---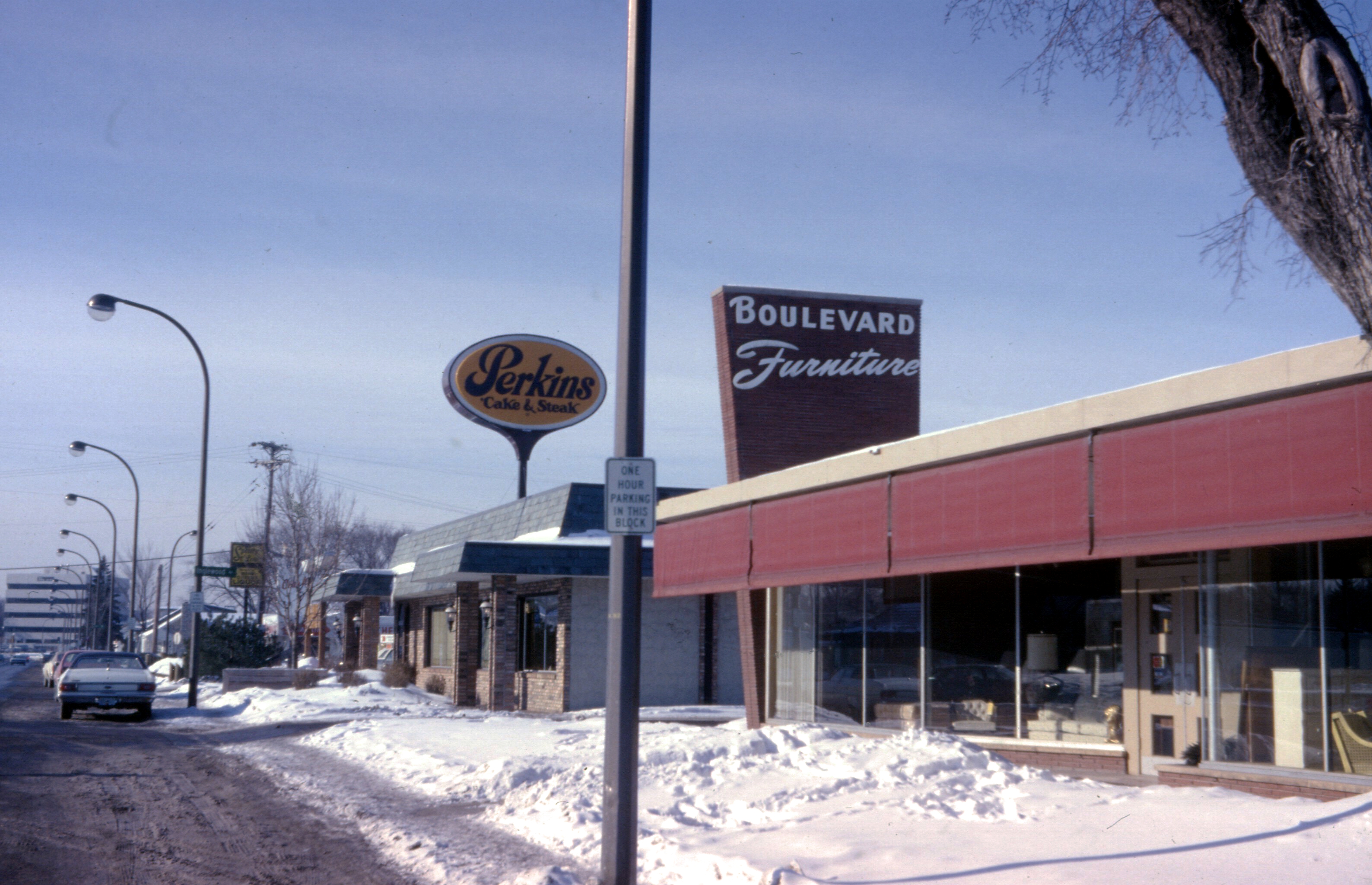 ---
The business operated until at least 1979.