Around the corner from Brookside Drug, 4046 (originally 4012) Brookside was built in 1926 as the local office of a British lumber company. In 1928, John M. Hogan moved from across Excelsior Blvd. to one of the four rooms of the little building.  Other tenants in 1933 were F.P. McGraw, George E. Miller, and Dr. Robert Cranston.
By 1935, the Brookside Barber Shop was operated by Alvin J. Loe (1899-1990). Al occupied one of the building's four small rooms, and cut hair for 10 cents, then 25 cents. His last price was $1.00. A May 1938 ad in the SLP Jr. High Echo-ette included services such as marcelling, manicuring and finger waving.
He rented out the other rooms to various businesses, including a beauty shop, dry cleaner (Brookside Cleaners, 1955), even a dancing school. Al and his wife Theodora lived at 4217 Webster.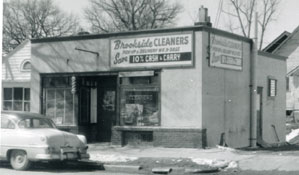 This 1957 picture was taken by the City Tax Assessor.
Al eventually developed a serious case of arthritis in his hands, and one day he just put the clippers down for good and never came back, even to sell the building. His wife represented him when he sold it to Walter Hochstein, proprietor of Ideal Refrigeration. Walt advertised Al's barber chair for sale, and it was snapped up with glee by a lady in a big Cadillac. Now he regrets selling the cast iron chair with porcelain arms. A beauty.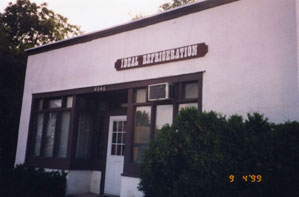 Walt's Refrigeration and Appliance was first located at 6504 West 26th Street in 1952, and was in the Walker Building in 1956. On July 1, 1969, Walt bought the building from Al. In addition to Ideal Refrigeration, the other rooms were mostly rented to businesses that did their work on site, so they only needed a small business office. In 2000, Walt sold the business to his son Kim, who remodeled and enlarged the little stucco building.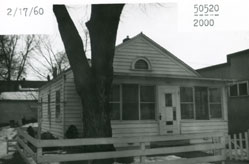 There were two small houses that stood next to Al's Barber Shop. The house next to Al's, 4050 Brookside, was also built in 1926.  It was listed as a business called Superior Interchange in 1966.
1960 Photos by City Tax Assessor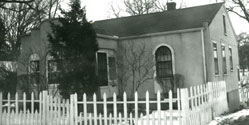 4054 Brookside, again built in 1926, was known as the Rice home of Rice Sand and Gravel. One of the daughters was a Sunday school teacher.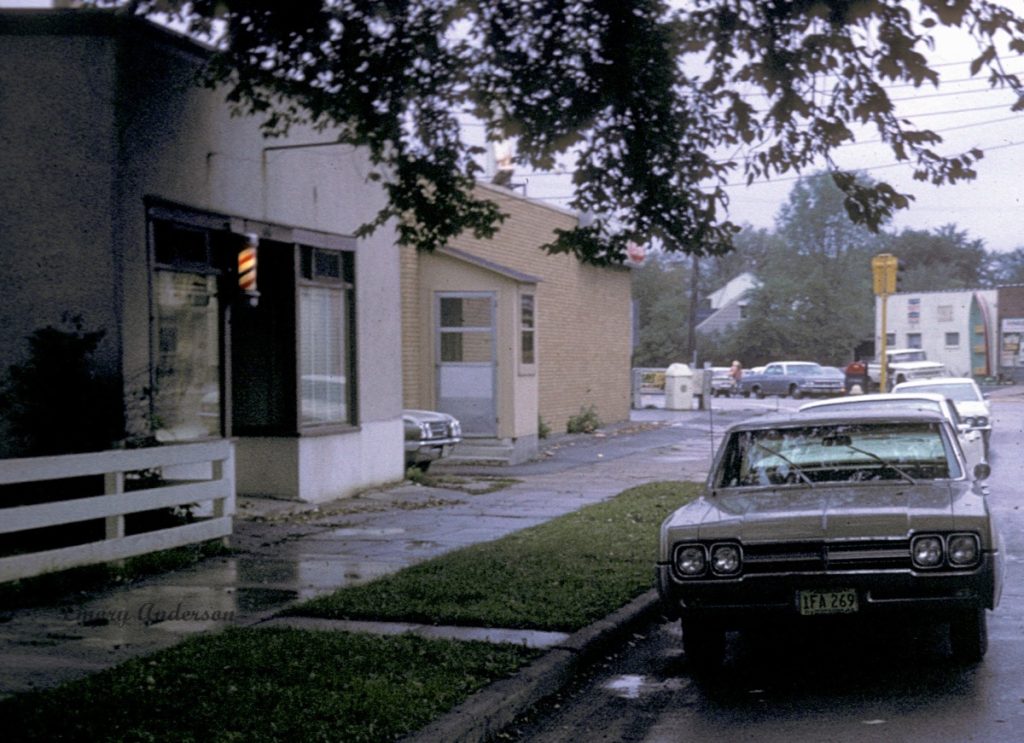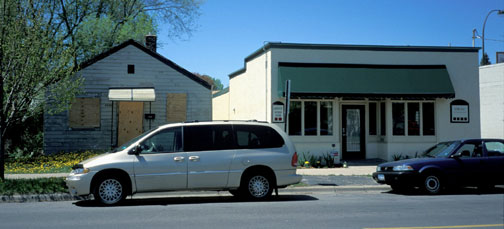 In 2004 the two houses were torn down.  4046 was expanded to the south, and a parking lot was created.  The Old Brookside Barber Shop is now a hair salon.