On the original plat of St. Louis Park Centre, Colorado Ave. was called Park Street.  This page concerns only the homes in the Elmwood neighborhood, and attempts to match information from the 1930 Census (the first with street addresses) and the 1933 directory (the first one published) with the names of the residents.  House numbers have changed and homes have been demolished and replaced, making this task difficult.  Please contact us if you have corrections, more information, or pictures.
3638 Colorado:  Henry Dreyer
3642 Colorado:  William Dreyer was a volunteer fireman; the Historical Society has his fireman's rubber coat and boots.
3646 Colorado:  John F. Dreyer
There is a note that a building in this area was removed in 1956.
3670 Colorado:  Renumbered as 3750.
3682 Colorado:  Listed as the address of G. Havens in 1933.  Renumbered or removed.
3674 Colorado:  Renumbered as 3700.
---
3700 Colorado:  In February 1918, this became the home of Julius and Magdalene Hartmann and their children Siegfried and Maria "Marie."  This house had previously been know as 3674 Colorado.  It was a Monitor House.  At Marie's death in 1996 the home was demolished and a new home was built the next year.  Photo below taken in about 1904.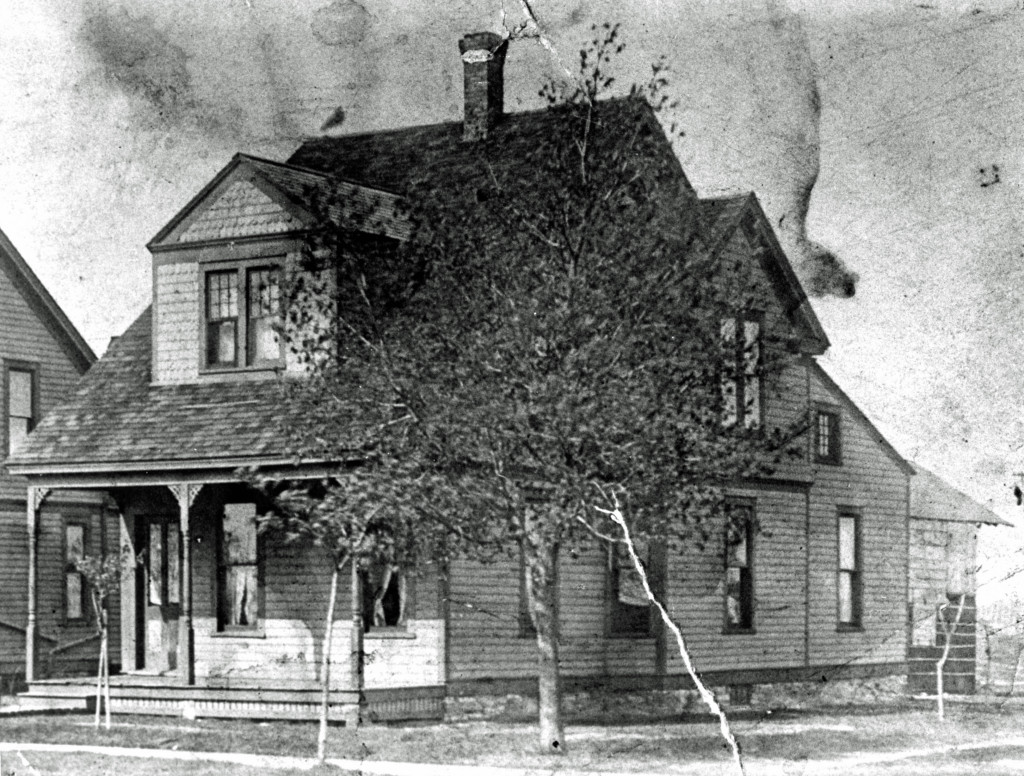 ---
3704/3706 Colorado:  A house of unknown vintage occupied two lots.  The City bought both lots from Virginia Dreyer Miller and Clyde L. Miller on December 29, 1971 and the house was demolished at a cost of $900.  It was replaced by a home with the 3704 address, built in 1989.
3705 Colorado:  Built in 1967.
3708 Colorado:  Built in 1914.
3712 Colorado:  Built in 1913:
3750 Colorado:  Built in 1891, formerly known as 3670.  Home of Joe Williams.
3754 Colorado:  Built in 1894.
3758 Colorado:  Built in 1890.
3762 Colorado:  Built in 1890.
3770 Colorado:  Built in 1926.  Formerly known as 6300 Goodrich.  In 1933 it was the address of G.W. Gibson.