Cross of Christ Evangelical Lutheran Church was organized by the Synod of the Northwest of United Lutheran Churches because Prince of Peace didn't cover the territory.
Parishioners first met in June 1951, led by Robert Law.  Law conducted the first service at the church on August 12, 1951, and was responsible for arrangements for the organization of the new church on April 27, 1952. There were 53 charter members, including 27 children. (Their names are listed in a Dispatch article dated May 8, 1952.) Law received his Bachelor of Divinity degree from Northwestern Lutheran Seminary on May 8, 1952, and that September he and his wife became missionaries to India.  On May 10, 1952, Milo Gertenbekding, himself a student at the seminary, became the church's minister.
The congregation first met in what was (constable) Gerald Longabaugh's garage at 9441 Minnetonka Blvd.  That building, pictured below, was replaced by a commercial building in 1954.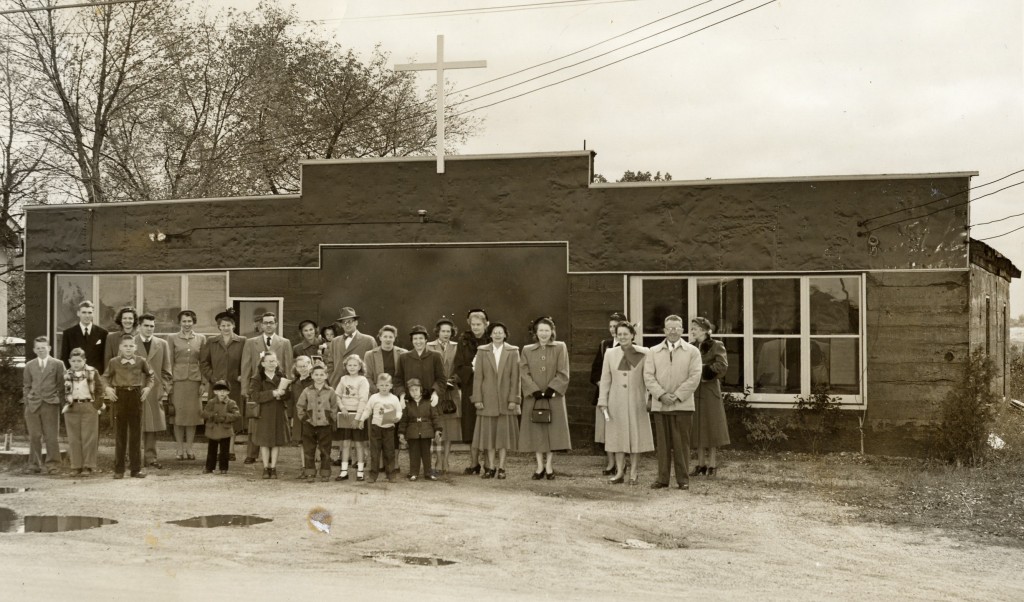 The back of this photo reads,  "Those in attendance October 7, 1951. Picture by Earl Chambers."  The people pictured are:
Adults:
Mr. and Mrs. Robert Law
John Cooper
Elsinore Lampright
Mrs. Edwin Souba
Mr. and Mrs. LeRoy Hoffman
Mr. and Mrs. Edward Sedio
Ruth Anderson
Jean Wynkoop
Mrs. Oltman
Mrs. Bob Smith
Mrs. Ralph Peterson
LaVerne Truax
Mr. and Mrs. Cliff Durfee
Mrs. Turner
Children:
Kenny Anderson
Marvin Souba
Conrad Jamisch
Paulie Sedio
Delores, Doris, and Wilton Anderson
Beverly and Douglas Smith
Jimmie Hoffman
---
---
In March 1953 the congregation bought the land at 9500 Minnetonka Blvd.  They broke ground in December 1954. In the spring of 1954 they lost their place to meet and congregated in a member's basement until the church was ready. The cornerstone of the new building was laid in February 1955.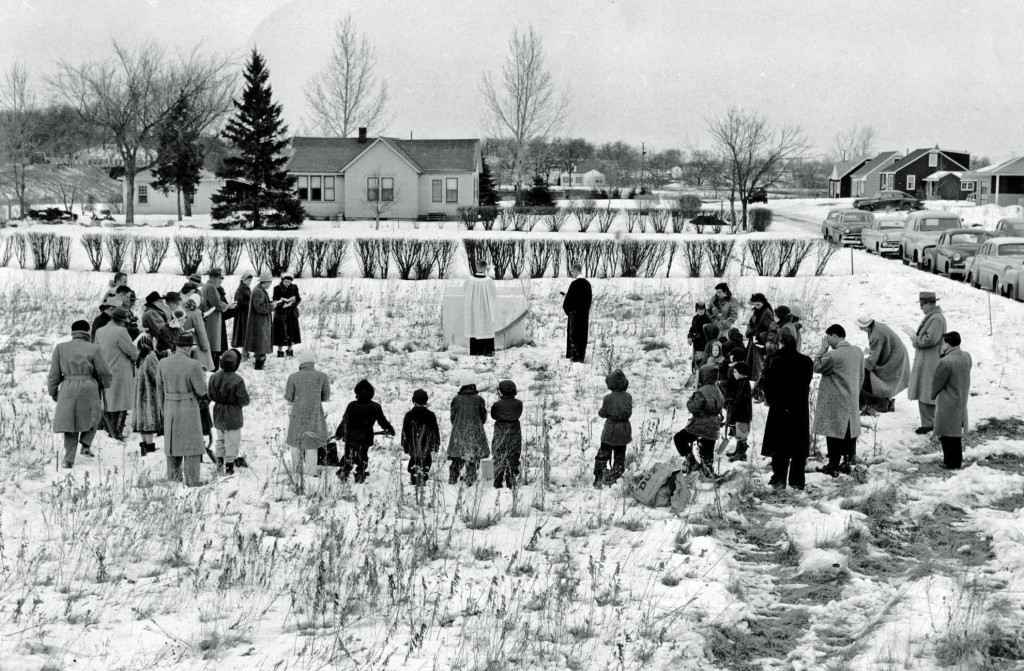 ---
The church was dedicated on October 23, 1955. Present at the dedication were Mayor Russell Fernstrom and Councilman Torval Jorvig.
---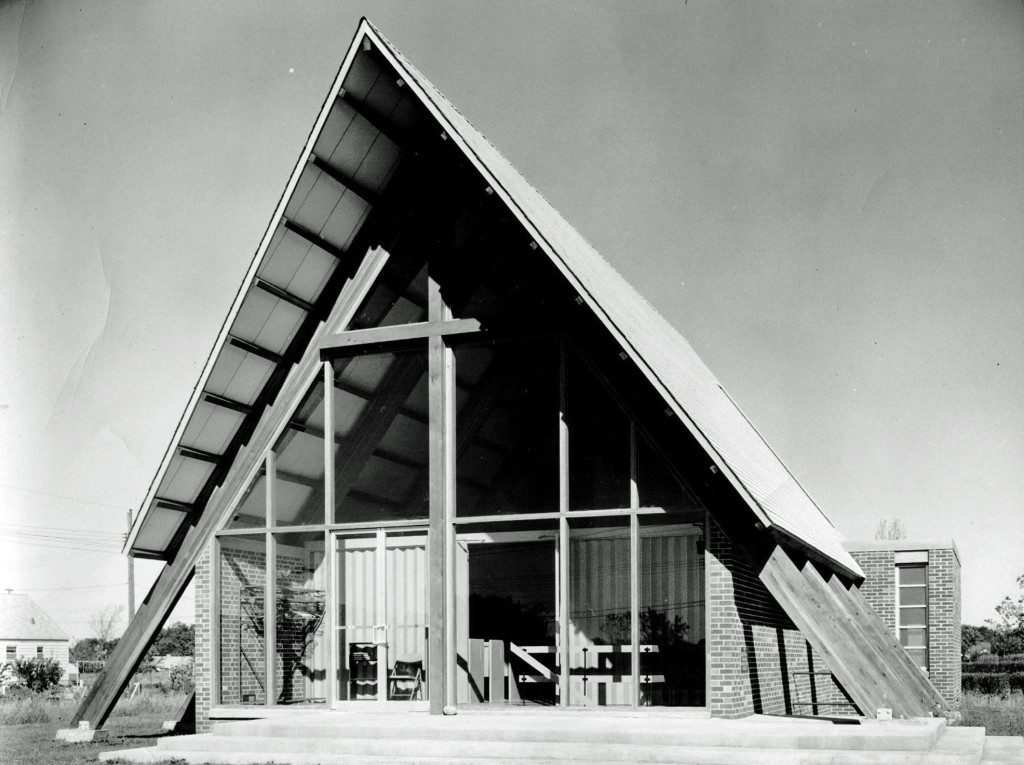 ---
---
Cross of Christ Church is not listed in the St. Louis Park directory after 1965.