William B. Cusack and Evert A. Carlson were real estate brokers, and seem to have moved around quite a bit.  Pieced together from phone books:
1951-61:  4813-15 Excelsior Blvd. (built in 1951)
[1953-55: 4029 Vernon (built in 1953)]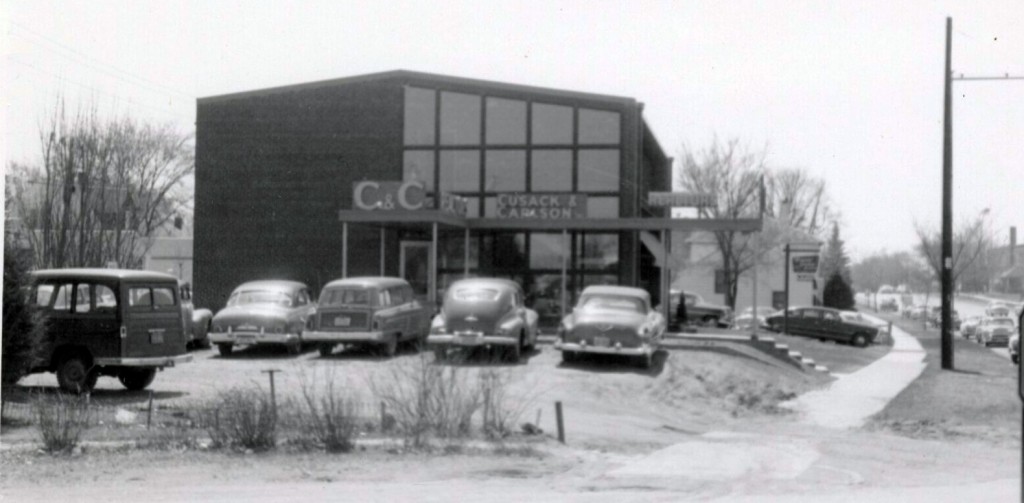 1961: President and principal stockholder was Robert D. Labo; 16 employees
1964-66: 5400 Excelsior Blvd. in Lilac Way.