Evidence that Park was a thriving community is in the number of employment agencies there have been over the years. Some of them include:
Associated Staffing was located in the Citizens Bank building at 5050 Excelsior Blvd. in the 1970s and '80s.
---
B&H Personnel was briefly located at 5435 Excelsior Blvd. in 1973.  Assuming this is an office over Snyder Drug in Miracle Mile.
---
Lakes Employment was located in the McBee Building in 1965.  The ad below reveals that Howard N. Alwin was the Assistant Manager and R.B. "Dick" Homme was the General Manager and Certified Employment Consultant.  Verna Golden Force was the Manager of the Women's Department.  That picture at the bottom of the ad is a man supervising a rocket launch – in Minnesota?  The company later gave its address as 4300 Excelsior Blvd. – easier to say and find, but it was still the McBee Building.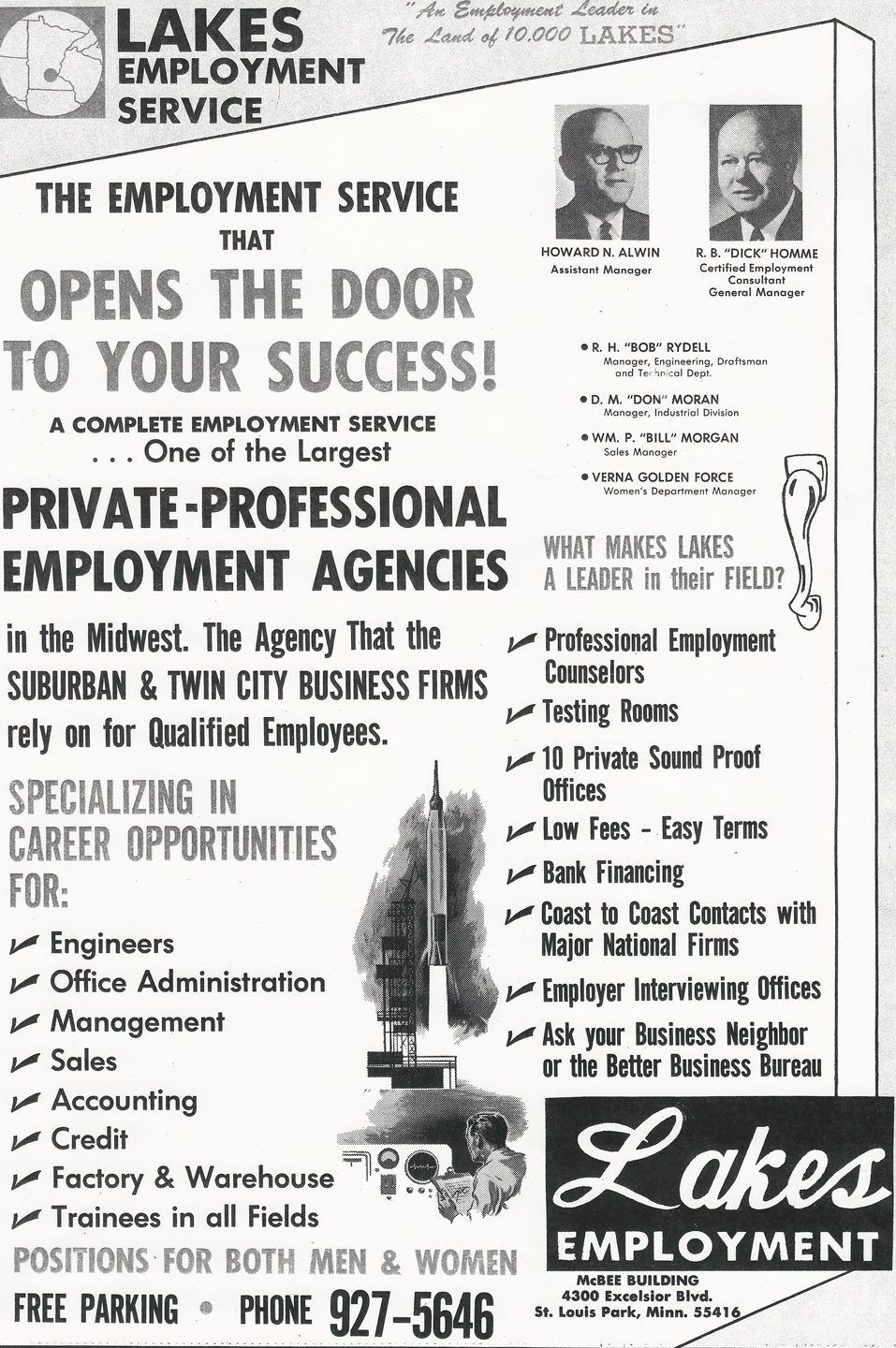 1965 ad
---
Park Employment Agency was in the Excel Building, Miracle Mile.  It was new in November 1954.
---
Placement Service, Inc. promised to be the "Door to your future" in 1970.  See below, but remember that the Women's Movement was still two years away.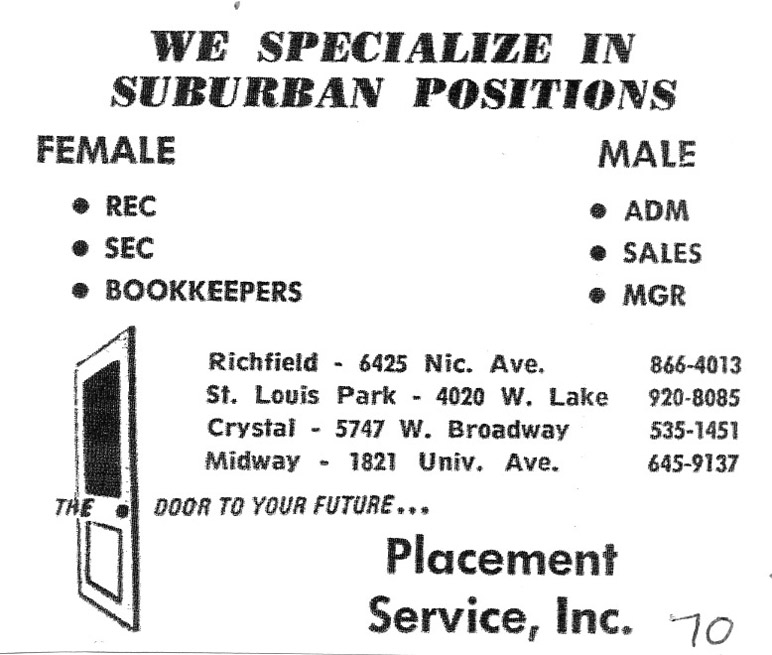 ---
Walker II Employment Service, which employed "Walker Girls" (as opposed to the Kelly agency's "Kelly Girls.") In 1968 the agency was located in the Colonial Office Building at 4725 Excelsior Blvd.
Save
Save
Save