4215 Excelsior Blvd. was the site of the Foo Chu Cafe, "specializing in Cantonese foods, prepared with the finest ingredients obtainable." Jimmy Wong came to Minneapolis from China in 1929 and operated two restaurants before becoming a part owner and then full owner of the Foo Chu on 1423 E. Lake Street. The restaurant moved to St. Louis Park in 1954, managed by Roy Morris of Wayzata. In the 1956 Echowan it was advertised as the "new" Foo Chu.
In 1959 it was advertised as the "new" Foo Chu again, newly remodeled. It featured the Lion's Den and the Pagoda Lounge.  In 1960 Wong was denied a liquor license by the City Council, based on Wong's conviction for running a gambling house. The Council relented, however, and the Foo Chu continued on. At this point the restaurant's cuisine was Chinese, Polynesian, and American.
---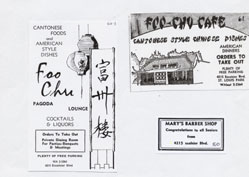 Ads from 1962-63
---
A 1963 party marked the dedication of the new Empress Room and the [re-]opening of the  Pagoda Lounge.  Attendees included St. Louis Park Mayor Ken Wolf, Minneapolis Mayor Arthur Naftalin, Congressman Clark MacGregor, and various other county and state dignitaries.  Guests were treated to a three-hour, 11 course Chinese dinner.  In a sign of the times, the account stated that there were 150 guests "counting wives."
---
In the swingin' 1960s, the Pagoda Lounge was known as kind of a wild place – the spotting of a topless gown (a mercifully short-lived fad) may have added to its huge popularity..
A 1970 menu included Pressed Duck, Tenderloin Steak Kow, and Chicken Almond Ding.  The Chinese decor was said to cater to family and night club clientele.
In about 1971 Wong sold the Foo Chu to Robert J. Fleming and Raymond Olson.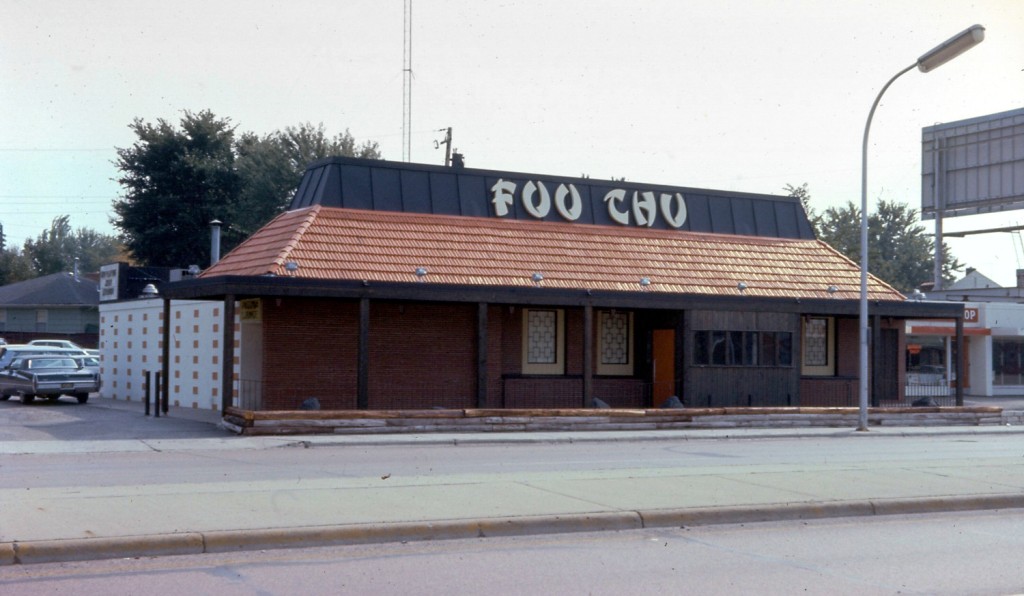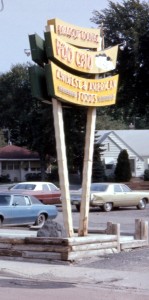 ---
Fleming was in a wheel chair and lived on the second floor. When the building burned down on New Year's Eve, 1978, he was almost killed. Extinguishing the fire was made more difficult by the minus 10 f. temperatures.  The building was demolished in August 1979.
---
JIMMY WONG
James Wong Tuong was born in 1909 in Canton, China, and died on April 18, 1991 at the age of 82. In the 1940's, he owned the Gay '90's and the Shangri-la restaurant downtown. In 1941 he was mistaken for Japanese and briefly detained near Little Falls. In 1972 he opened Madam Wong's in Blaine. He also owned a bar in St. Francis. He retired in 1980. At his death he was an elder in the Hip Sing Associates (Chinese Business Association) and the Wong Family Association. His wife Betty took over the operation of the Foo Chu and Madame Wong's. She remarried.
Jimmy and Betty's children:
Alan Eng (Lily)
Colleen Olson (Raymond)
Joanne T. Fong (Chester Mc Swain)
Joyce Wong (Nicholas Cervenka)
Elliot Wong (Sheila)