This familiar if not infamous landmark at 7003 West Lake Street (along Highway 7) came to St. Louis Park in 1963. Brothers Harry "Babe" and Morris Golden moved it from 1015 N. 7th Street in Minneapolis, where it was displaced by highway construction. The 4-1/2 acre tract was located on part of the old National Lead site, south of Highway 7 and bounded by Lake Street and Hampshire and Monitor Avenues.
At first the City Council refused to issue a special use permit to the Goldens. When a Hennepin County District Court ordered the City to issue the permit, the City planned an appeal, but of course the junkyard did go in. At the time, the Goldens planned to erect a 10-ft. fence to screen off the approximately 75 cars. Ironically, for 16 years the company had the towing contract with the City.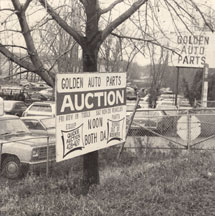 The site was still full of lead from the previous lead smelter, and the business became increasingly under fire by environmentalists. In 1979, workers at the property were tested for lead levels – all were high, and one was dangerously high. It was said that some of those employees had been previously employed at National Lead. Babe Golden suspected that "noxious fumes" caused the death of two of his watchdogs in 1977.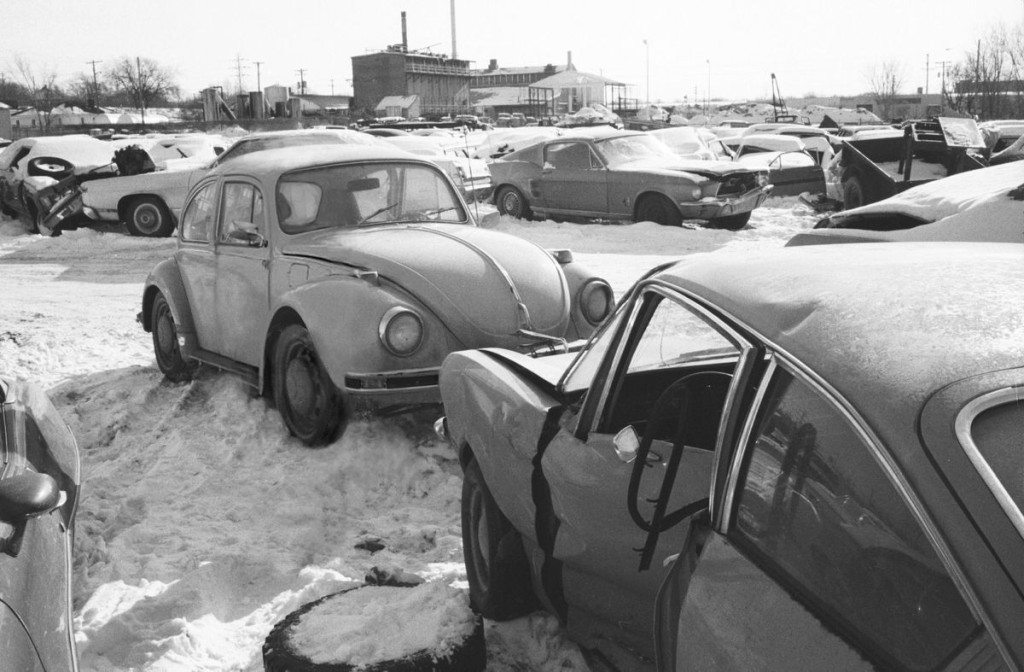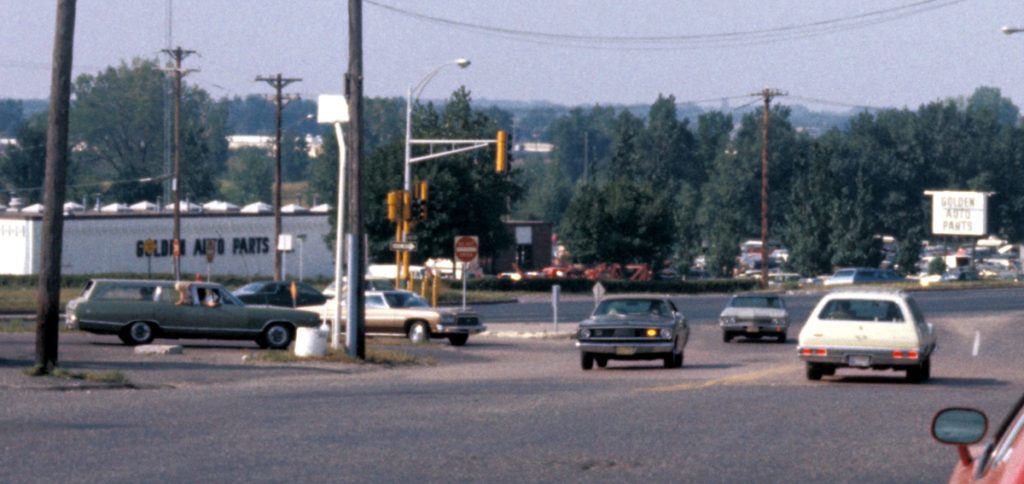 The Goldens closed the lot on November 24, 1982, although the family continued to own it.

2002 Photo by Emory Anderson
The site was contained by asphalt and used as a parking lot. The building became a pawn shop.
The entire area was redeveloped into the Highway 7 Business Office Park in 2007-2008.
For more detailed information about the site itself, see 7003 W. Lake Street.