The Jackley family was a prominent family in the Brookside neighborhood. Their land – including the land where their house once sat – is now a City park, appropriately named Jackley Park.  This 1957 photo from the City Tax Assessor shows how the back of the house sloped into the park.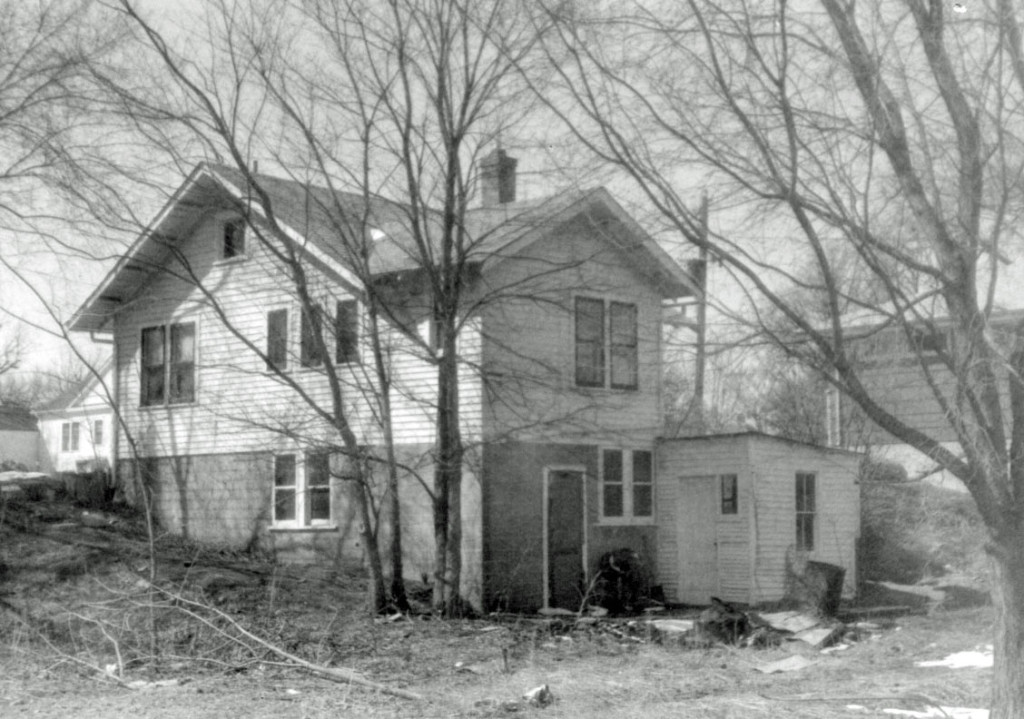 ---
Michael Xavier Jackley was usually referred to in print as M.X. Jackley, but was usually addressed as "Jack." He was born in Iowa on February 5, 1882.  His parents were both born in Germany.  The 1900 Census names his place of residence as Union Township, in the incorporated place of Coon Rapids, in Carroll County.  On his WW I draft registration he named his birth town as Carroll.  He must have had some fondness for the place, as he named his first child Carroll.  M.X. took a law degree from Drake University.
Sometime before 1914, M.X. married Margaret Elizabeth Avery, who was ten years younger than he.  She was born on January 24, 1892, in Minneapolis, and worked at Hartman Hat Co. in downtown Minneapolis before she married and had six children.
By 1920 they had moved to Minneapolis and lived at 4404 Stevens Ave., a house built in 1914.  The house is still there, although directly west of Highway 35W.  In 1920 he was a salesman at the Stock Seed Co., but by 1930 he had started Jackley Real Estate.
But it was the beginning of the depression and he lost the house, and the family moved to 4211 Brookside Ave. in St. Louis Park in about 1931. The 1934 directory lists M.X. Jackley Investments.  In 1940 all eight Jackleys were living in the Brookside house.  During WWII, M.X. sold asbestos insulation.
MX Jackley died on December 10, 1956, when he slipped on the ice while walking to Excelsior Blvd. from his Brookside Ave. home. He was 76.
Margaret Avery Jackley died on June 11, 1968, of a heart attack.
Their children, all born in Minneapolis, were:
Carroll Avery, born on May 8, 1914.  Carroll graduated from Washburn High School in Minneapolis and joined Reinhard Brothers in 1932.  After serving in WWII he returned to Reinhard Brothers, which moved to St. Louis Park in 1955.  He became president in 1968 and was named CEO in 1973.  Carroll, a resident of Wayzata, drowned in Wayzata Bay in Lake Minnetonka on August 9, 1991.  He was survived by wife Carol, children Julie (Bruce Steiner); Lisa (Jud Dayton); and Jay (Mary) Jackley.
Theodore Xavier, born February 5, 1916.  In 1940 he was an order clerk at a heat regulator plant (probably Honeywell?).  Known as Ted, his wife was Charlotte and his children were Susan, Tony, and JoAnne.  Ted died on December 14, 2000, in Navarre.
David Strong, born June 18, 1918.  In 1940 he was working for a tree service.  He died on June 24, 1981.
Anna Mae, born August 6, 1921.  In 1940 she was a stock clerk in a department store.  She married Lloyd King and moved to Kansas City.
Joseph Stephenson, born January 29, 1925.  Joe was best friends with Bill Jenkins.  He died of cancer on May 21, 1967, at the age of 42.
Dorothy M., born April 26, 1927.
Although M.X. was born Catholic, the family became Christian Scientists, and lived on the same block as the tiny Christian Science church on Brookside Ave.
---
JACKLEY PARK
Half an acre of land to be used as Brookside Park was obtained from the State in 1943. The City asked the Jackleys, who owned the adjoining land, if they minded if some equipment was placed on their land, and they agreed. (In 1951 the Jackleys complained about damage to their driveway and garage by traffic in and out of the park.) Mrs. Jackley sold some of her land to the city for $150 on September 11, 1957. When Mrs. Jackley died in 1968, the family house proved difficult to sell, so the family donated/sold for $10,000 the land to the City for the park, which was then renamed Jackley Park. The park featured ball diamonds in summer and two ice rinks for figure skating and hockey. Parks employee Elmer C. "Shorty" Dale presided over the warming house.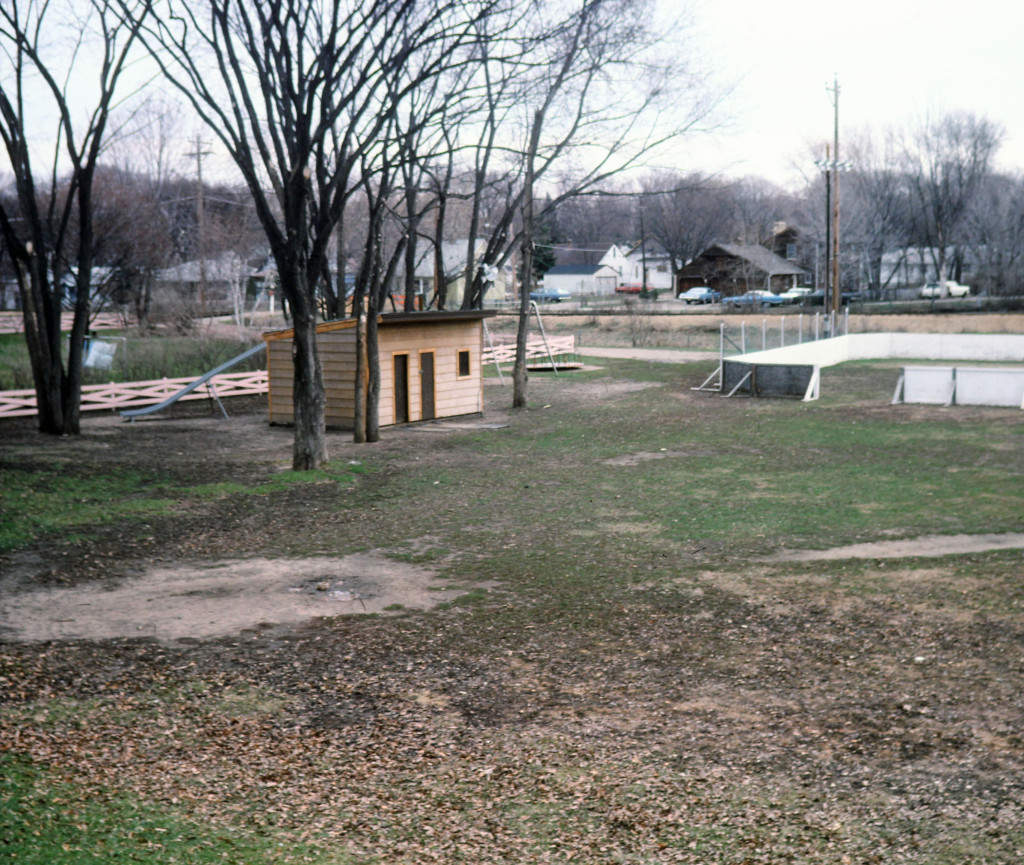 Save