This gas station, located at the southeast corner of Lake Street and Wooddale, was built in 1955, perhaps by Adolph Fine.
In early 1955 it was Don's Standard.
In January 1956 it was Bob's Standard.
In 1960-1964 it was McGown's Standard.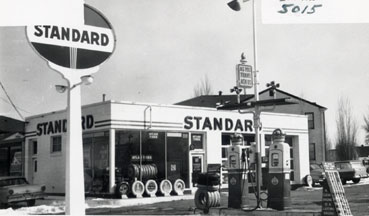 1960
In 1978-86 it was Park Amoco.
In 1987-94 it was (Steve) Lynes Park 66.
Like many gas stations in the city, it no longer sells gas and became a car repair place instead.  By 1999 it was Lerum Automotive, run by Dean Lerum (2007) and Tim Lerum (2012).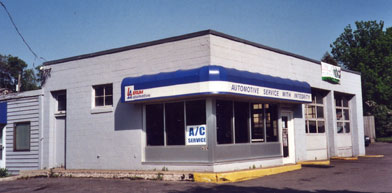 2007