This was apparently land owned by the railroad as of 1950 (CM & St. P).
A building was built in 1954.  From at least 1957 to 1971 it was the Androc Chemical Co.  The company made wood preservative compounds and distributed paint removers and allied products for Darworth Co. (5 employees in 1971).  In 1964 it was said to be owned by record distributor Amos Heilicher with two employees.  Early tax records say it was owned by Bert Strom.  In 1971, Don Horn was listed as vice president.
 Also noted is the American Additive Co., owned by C.L. Andrus.
The building was wrecked in November 1975. 
Vacant land now belongs to neighbor Flame Metals.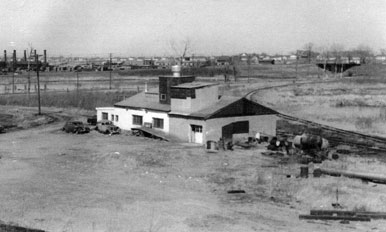 1954