This building was probably built in 1934 as Giller Drug Co.  A 1949 ad called it Giller Cut Rate Drugs. It remained Giller's until at least 1950.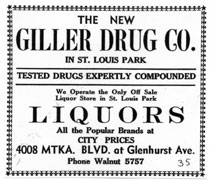 1935
From 1956 to 1962 it was Howard's Pharmacy, run by pharmacist Howard S. Rosen.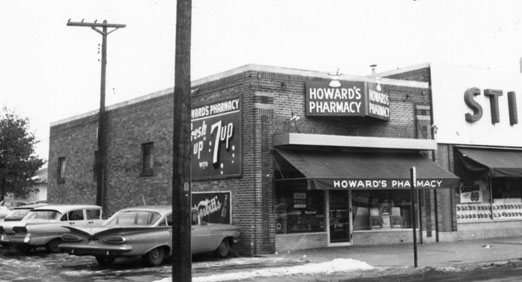 1960
In 1966 it was Larry's Pharmacy. 
In 1970 it was home of the French Room Hairstylists, featuring Mr. Jack and Mr. Palmer.
In 1987 it was the Hair Cuttery.
By 1997 it was the Thomas Charles Salon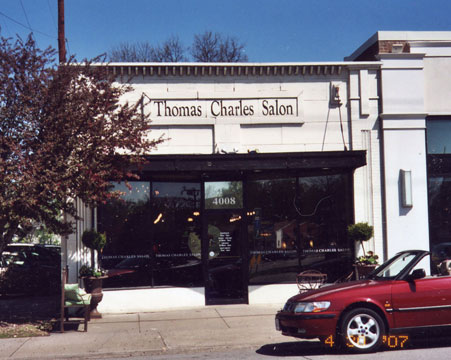 2007
These dates are not all-inclusive and we welcome additions or corrections.