This building was built in 1955.  As near as we can figure, Giller Drugs and Liquor was first located at 4008 Minnetonka Blvd. from about 1934 to 1947.  In about 1950 the drug store may have moved to 4120 Minnetonka. 
Gillers Liquors was here at 4110 Minnetonka from 1956 to at least 1970.  This may be wrong, as these addresses seem to be fluid in the ads in the directories.  Please contact us with any additions or corrections.  Word is that it has reinforced floors to hold the weight of beer barrels.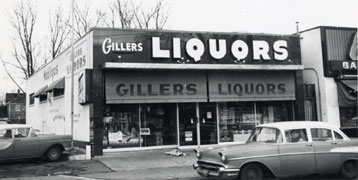 1960
April 30-May 1, 1976, was the Grand Opening of Liquor King.  Featured were appearances by Jock Scott of Jock Scott Wines; Isabella Cordes, wine specialist; free rum cake and coffee; and Royal Red Carpet Service.
 
In 1982 or earlier it was owned by Lincoln Del Baking Co.
For awhile it was "Computer Exercise World."
In 2007 it was the home to Rodeo Drive.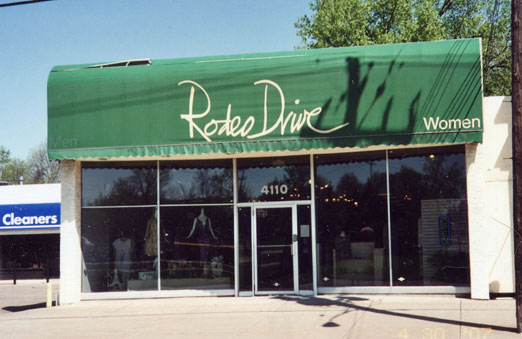 2007