This was the property of M. Parry in 1893; he owned the entire tract that includes City Hall, the Garden Village Apartments on Raleigh, the Park Theater Building, Skippy Field, and Menorah Plaza.
For years this was the location of Kay Motors, owned at least in part by Sadie W. Kay.  The building was built in 1946, and that may be when the business started.  The company always took out a full page ad in the Park directory, often featuring a different make of car every time.  Here are some examples: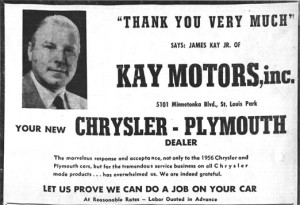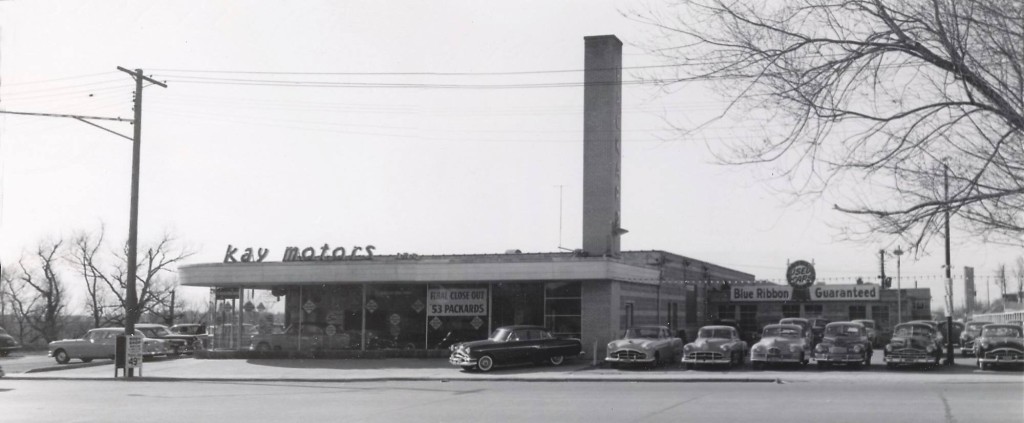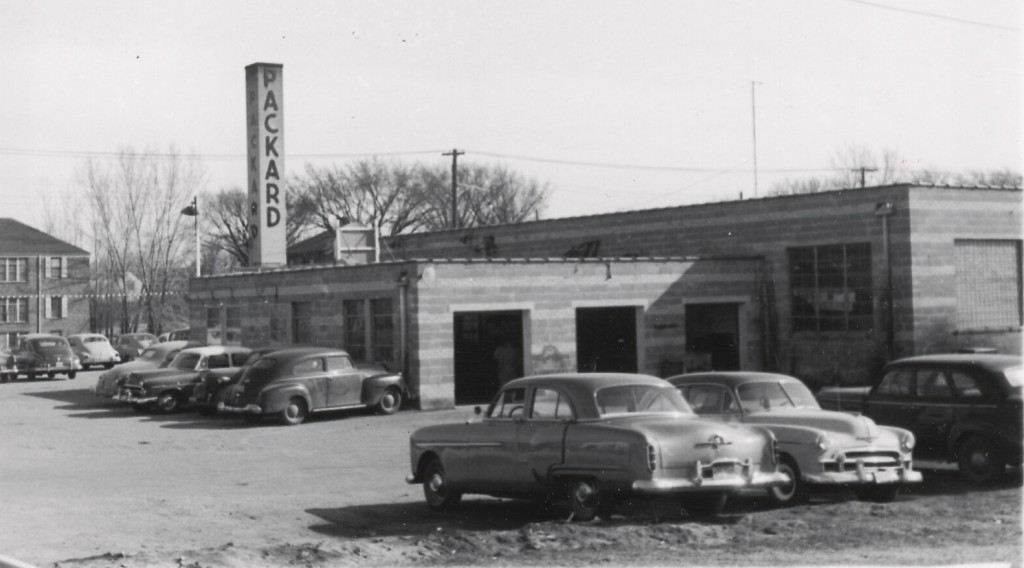 December 1955
1955 – 1960:  Kay Motors Chrysler Plymouth
The lot was removed and a new building was erected in 2000, featuring both business and residential space.
---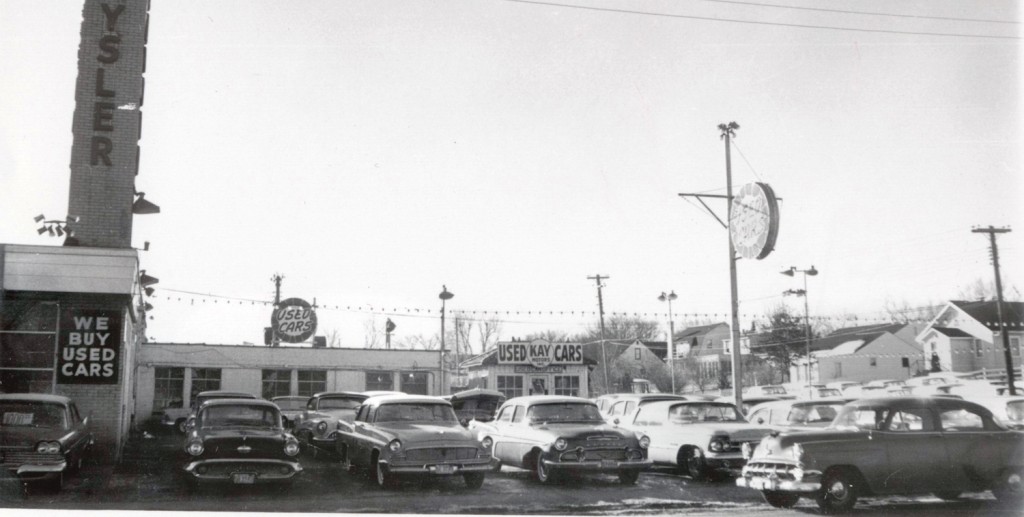 ---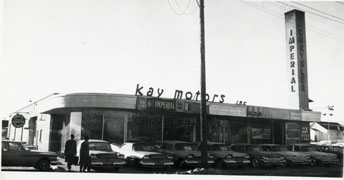 1960
---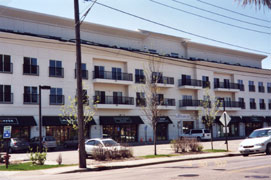 2007