This building was built in 1951.
EAST SIDE (6315)
1951-56:  Swatez Department Store, owned by Manny Swatez and managed by Chester Cicharz. (Picture in Dispatch November 6, 1952).  Amos Heilicher may also have had an ownership interest.  Manny's father had started Swatez Dry Goods in 1919 in North Minneapolis.  The store became Swatez Department Store, at 1227 Olson Memorial Highway.  It closed at that location in 1971, displaced by the Glenwood urban renewal project.  At that time Swatez purchased two Record Lane stores at 806 Nicollet Ave. downtown and in Knollwood. Swatez lived at 2560 Xenwood Ave. in the Park.
---
Al Hartman:  I remember the neat thing about the Swatez Department store in the '50s was that they had a shoe-fitting fluoroscope where you could actually see the bones in your feet and how they were or were not crowded depending on the size of shoe. It was quite a gimmick and I had seen it on TV but my mother wisely never let me try it. The fluoroscopes were outlawed and slowly phased out."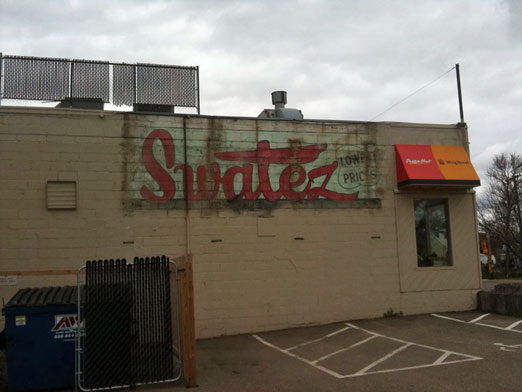 ---
 1960-61:  Park Bike Stand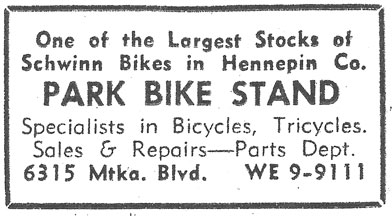 ---
1966:  Stanley's House of Styling.  This was apparently the place to go to get a great beehive hairdo.  Russian ladies in the back engaged in aromatic cooking.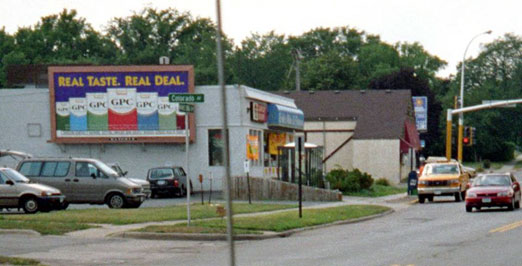 ---
Pizza Hut – moved to Westwood Shopping Center, Summer 2014
---
WEST SIDE (6317)
1951-58  Meyer Hardware (Picture in Dispatch November 6, 1952); Emil Meyer, proprietor.  Ad in March 1951 issue of the Echo.
10/1958-1972:  Lloyd's Hardware; Louis Stein, proprietor.  Al Hartman:  "Lloyd always seemed to do his most business replacing windows around town. We would see him driving around in his station wagon and figure there was another window to put in. Maybe he was doing other work too but for sure windows. He had a really old guy working there who looked a lot like the character actor Burt Mustin. We always assumed he was Lloyd's father."
1973-77:  Meyers Hardware Hank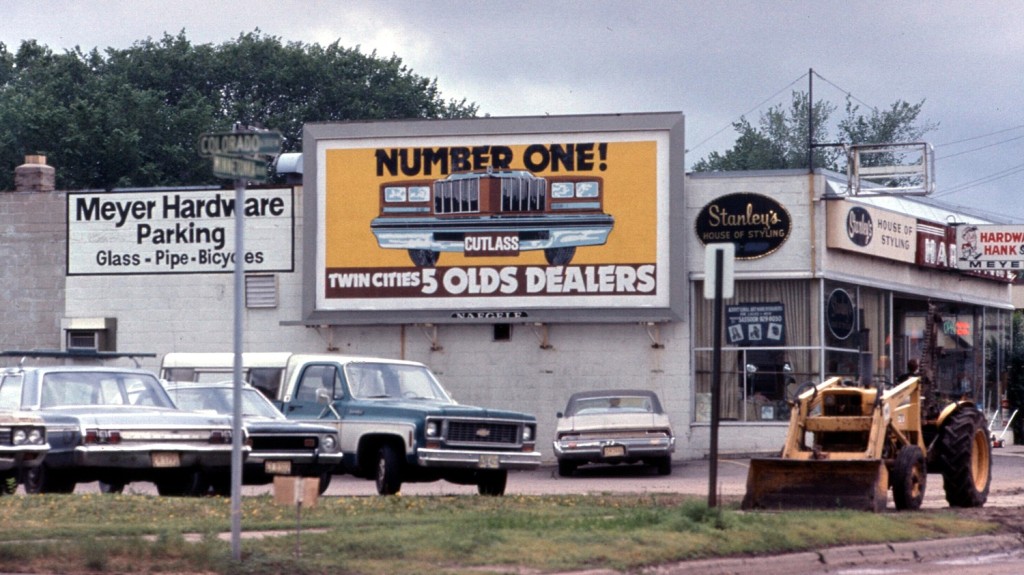 1978-79:  The Park Hardware/Bernard Just Hardware Co./True Value
1980-86:  The Park (True Value) Hardware.  A puzzling ad in the March 25, 1981, Sun includes the words Grand Opening, but also says that March 29 is Park Hardware's birthday.
1987-93:  The Bicycle Works Inc.  (previously at 7210 Minnetonka)
1995-98:  Erik's Bike and Fitness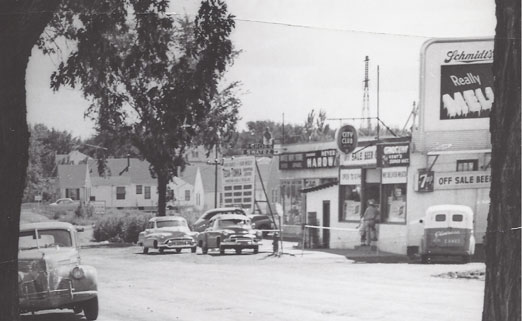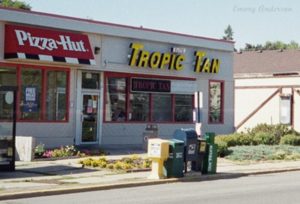 ---
In the Summer of 2014 the building was purchased by the Oak Knoll Veterinary Clinic and gutted to become the Clinic's new home.  A look inside shows that it's larger than it looks from the outside – and it has a basement.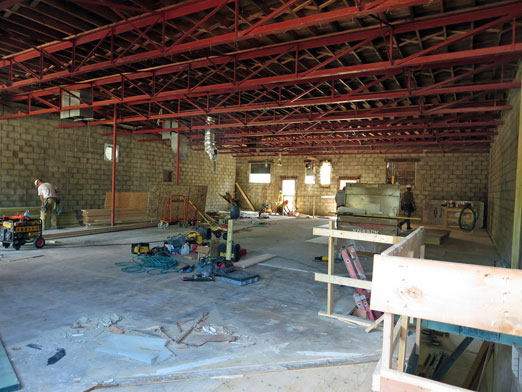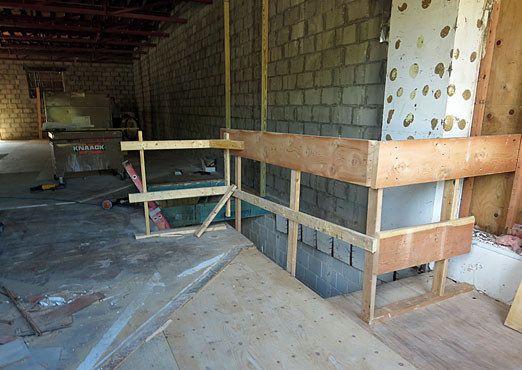 Save
Save
Save