This property had been a part of the Holasek farm, and in fact their house, which was built in 1916, had this address.  When streets were put in, the house didn't move, but their address was blocks away, at 2840 Pennsylvania Ave.  Joe Holasek shared this photo of the home, which still stands today.
When the land was made available for development, Adolph Fine built a gas station across Texas Ave. from the new Texa-Tonka Shopping Center in 1952.
1952-56:  Texa Tonka Sinclair Service – Grand Opening July 18-19, 1952.  Operated by Len Viehauser.  Opening featured orchids for the ladies from Westman's Floral.
 
1958:  Lian's Service (Sinclair)
John Westman remembers that at one point the Sinclair station blew up.  That building was torn down, and a new one built in 1962.  It included a storefront on the Texas Ave. side.
1962-76:  Erickson (Holiday) Gas Station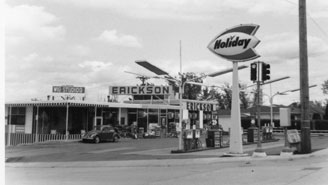 1968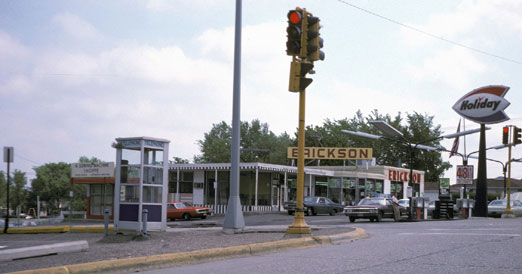 1976 Photo courtesy Emory Anderson.  Note Sewing Machine Shoppe on Texas Ave.
From about 1985 to 1996, the Oak Knoll-Texa-Tonka Animal Hospital was located in this building.
Someone remembers Perky Pete's Rock Shop here.
Today the building is office space that has been vacant for several years. It is still owned by the Fine family.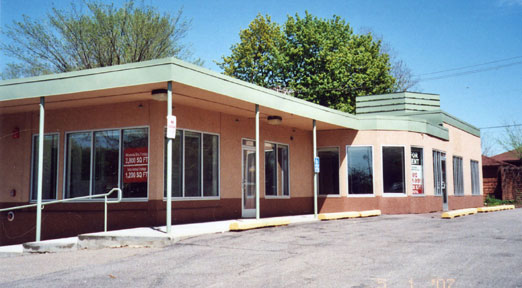 2007