This series of storefronts, across from Texa-Tonka Shopping Center, was built in 1954 by Adolph Fine.  It has been the home to many businesses over the years.  Some of them, with known dates (could be earlier and/or later) are listed below.  Please contact us with any additions or corrections.
Angelo's To Go:  8005 (1988)
Chuck's Tonka Barber Stylists:  8013.  (March 1981)
Dale Office Machines:  8005.  (1970)
---
Four Firkins Craft Beer Store:  8009  (2012-  )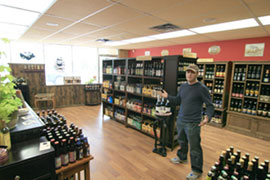 ---
Gold Eagle Dry Cleaning (1987)
Hair Success:  8013.  (Grand Opening November 1989)
---
Harmony Fabrics (1955-56)
November 1955
---
Jiffy Lunch (1955-1967)  Idora Sutphin was the owner at one point.  In January 1959 an ad announced that the new manager was Donald Hoaglund, a former concert and oratorial tenor with the New York City Center.  A new dish was Sicilian Steak.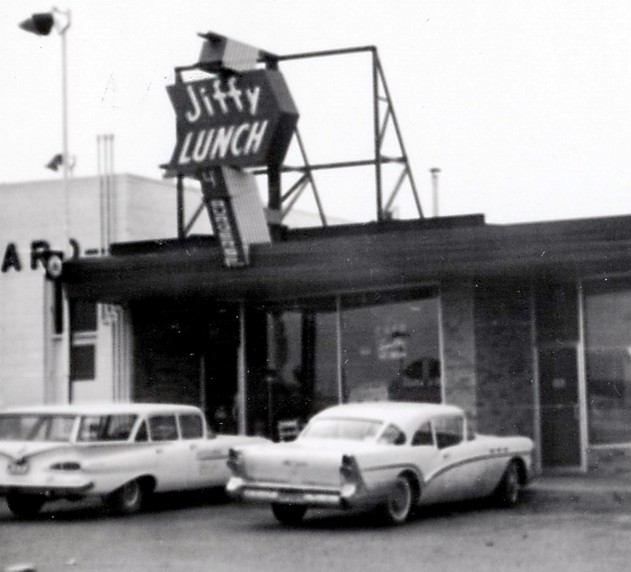 ---
Mario's to Go (1986-87)  8005
New Dutch Grill – John Milos had bought the restaurant from Ed McDonald.  Milos, who was Greek, closed it on October 10, 1969, according to an article in the Sun.  He blamed bad business on the claim that people thought it was Jewish.
State Farm Insurance – George Lindmeter, Alvin Romfo (1975)
Texa-Tonka Chiropractic – Dr. Bruce R. Fillmore (1987)
Texa-Tonka Wash 'n' Dry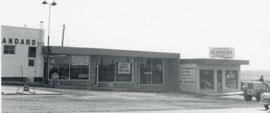 1955 – Center building
It is now home to a wide variety of businesses.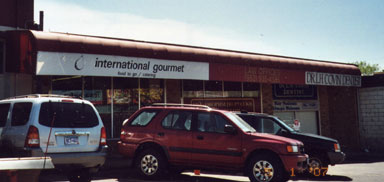 2007