This building was built in 1935.  At the time it was referred to as 4020 Lake Street.  It has also been confused with 4100 Minnetonka Blvd.
PIGGLY WIGGLY
 By 1940 (and perhaps before), it was the home of  the first cash and carry chain grocery store in St. Louis Park, Piggly Wiggly Store #25.  Park grad Harold Hendrickson was the manager in October 1940.
---
PENNY'S SUPER MARKET
At some time between 1940 and when it moved out in June 1950, Penny's Super Market occupied the building.  For some reason it was not listed in the directory.
In 1952 the store featured Tennesses's Quality Meats
---
NATIONAL TEA
In 1954-55 it was a National Tea grocery store.  National Tea is only listed at the Excelsior Blvd. location in the 1954 directory and at the Knollwood location in the 1956 directory.  In 1956 E.G. Pearl was the proprietor.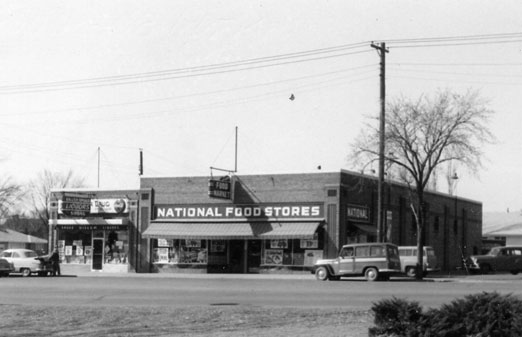 ---
STILLMAN'S
In 1960 it was home to Stillman's Food Stores – the only one of 14 locations not in Minneapolis proper. Harry Stillman and his sons George, Norman, Arthur, and Leonard were in the grocery business since perhaps the teens. In 1951 they claimed they had lower prices due to "carload purchasing" and low cost distribution.  In 1963 they had a store on Plymouth Ave. in North Minneapolis.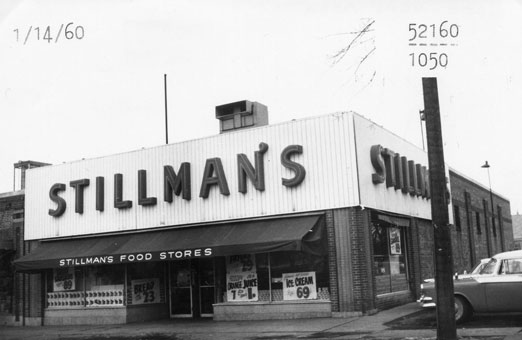 ---
BUDDY'S
In 1962-65 there is evidence that it was owned by Burton A. Shapiro, dba Buddy's.
---
MILT'S MARKET
Next it was Milt's Market, owned by Milton H. Gutkin.  From 1966 to 1969, Charles M. Turner independently operated "Charlie's Meats" Kosher meat market in the back of the store.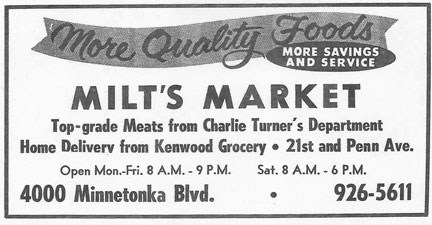 ---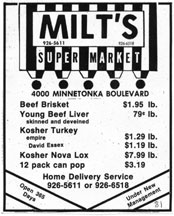 ---
CHI'S SUPER MARKET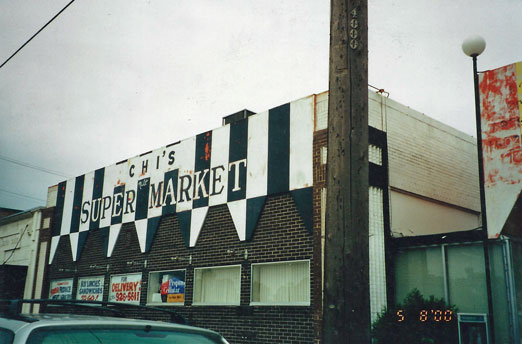 In 1985 Rabbi Shlomo Wolman opened "Kosher in the Park" within Chi's Super Market.
---
FISHMAN'S
From 1995 to 2000 it was Fishman's Kosher Market and Grocery.  Fishman's moved to 4100 Minnetonka when the Lincoln Deli went out of business in 2000.  An ad from 1995 proclaimed "We're not just a Meat Market Anymore."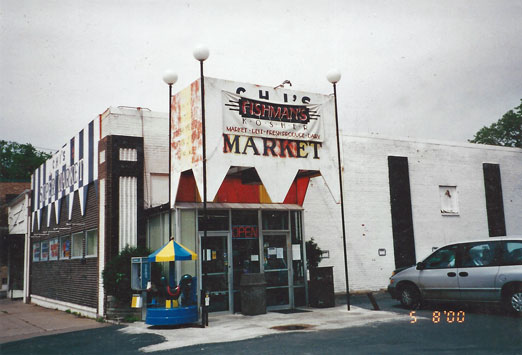 Although Fishman's had supposedly been at this location since 1995, in 2000 the sign seemed temporary.
---
---
STICKS AND STONES
In 2002 it was Sticks and Stones Interiors.  Presumably they got rid of the cows and sheep.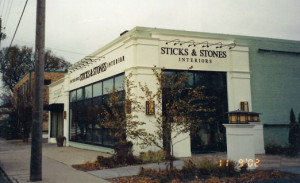 ---
YUM!
In 2005 Patti Soskin opened Yum! Kitchen and Bakery.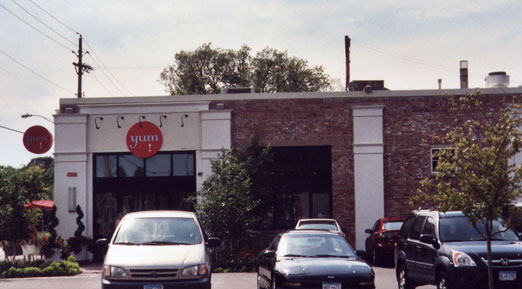 Save
Save