Pic-A-Pop was a Canadian company that expanded into the unlikely territories of Minnesota (okay that's close), Texas and Hawaii in the 1970s.  Its attraction was that it made a multitude of flavored pop, and the customer could mix and match at will.
The St. Louis Park outlet was located at 3550 Brunswick Ave., just across Highway 7 from Central Jr. High.  The building had previously housed the Culligan Man.  Pic-A-Pop appears in the Park directories from 1976 to 1982.
Pic-A-Pop is working at a comeback:  here's its web site.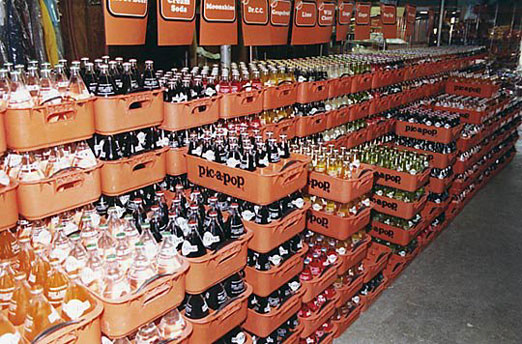 ---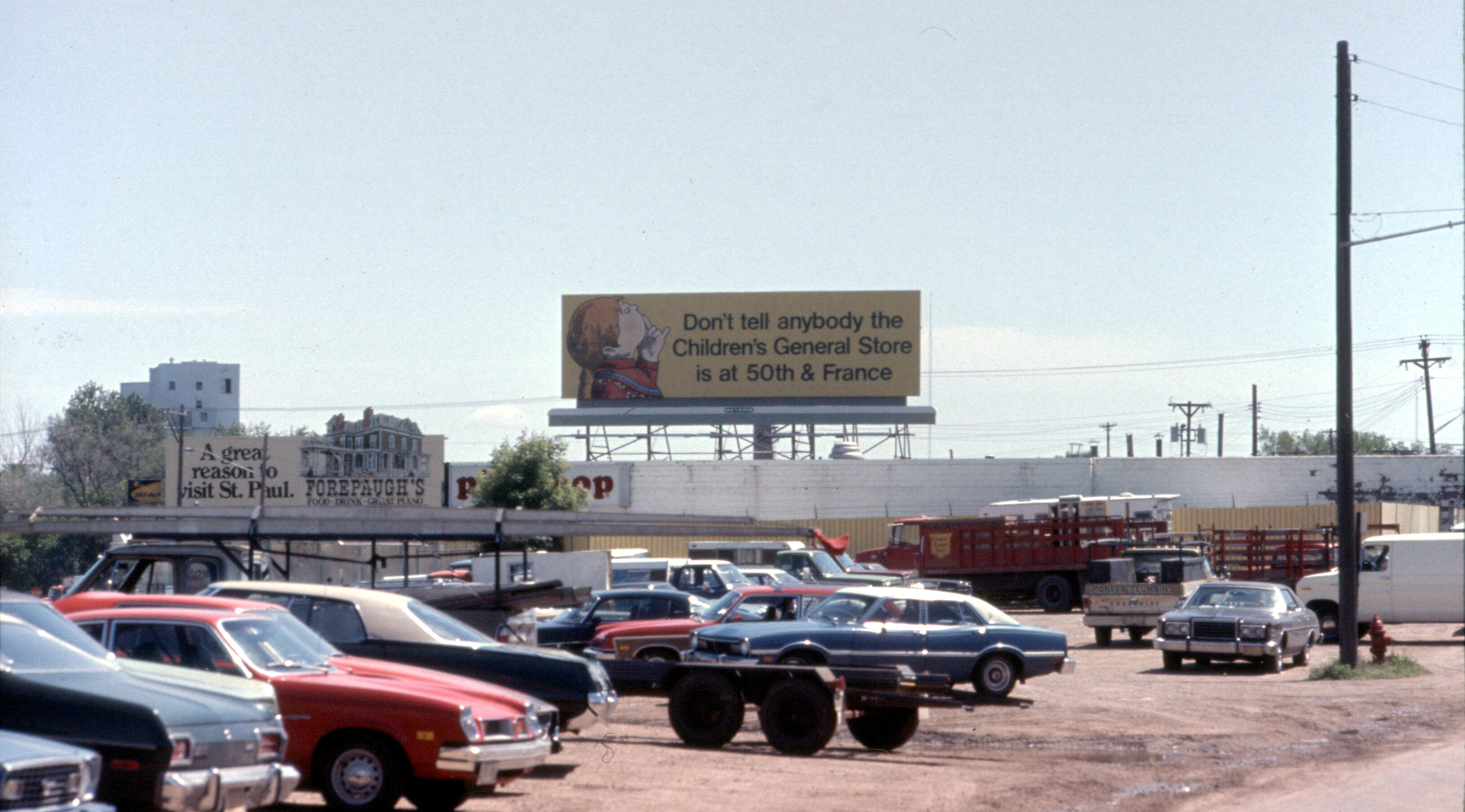 ---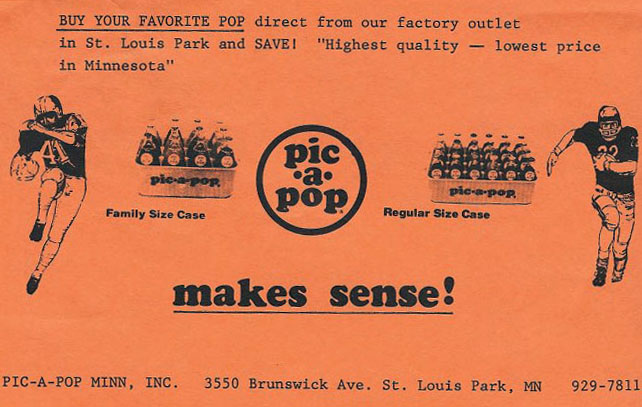 The site is now a mattress factory.
And it's Pop, not Soda.