Thanks to Ted Ralles for sharing his memories of his interesting family.  For more stories, see Ted's chapter in  Something in the Water. 
Pete "The Greek" Ralles was an institution in the early days of St. Louis Park and his children were prominent citizens of the Park.
Peter Ralles was born in 1891 in Solinarion, Greece.  In around 1910, he was recruited to come to America to work on the railroad – his father received $100 and Pete got $50 and a ticket to the US.  He worked out west for a few years, and through connections with fellow countrymen he came to St. Louis Park and got a job at Monitor Drill.  He joined the Army and met his wife, Agnes Miller, in 1917 while stationed at Fort Snelling.
Long before McDonald's, Pete owned the "Park Lunch," located in the back of the old St. Louis Park Bank building at Dakota and Walker, just west of the Central building (then the High School).  It was a popular hangout for high school kids and locals.
Pete also had a popcorn wagon, pulled by a horse named Cyclone.  Ted remembers being considered "the luckiest kid in town" because he could have all the popcorn, ice cream, and Cracker Jack he wanted.  Pete would drive Cyclone to neighboring towns following the Park's baseball team.  The team would spread the word that they had a guy who could break a bat on his arm.  Bets were made, and Pete would grab the fat end of the bat and break the handle in two on his left forearm.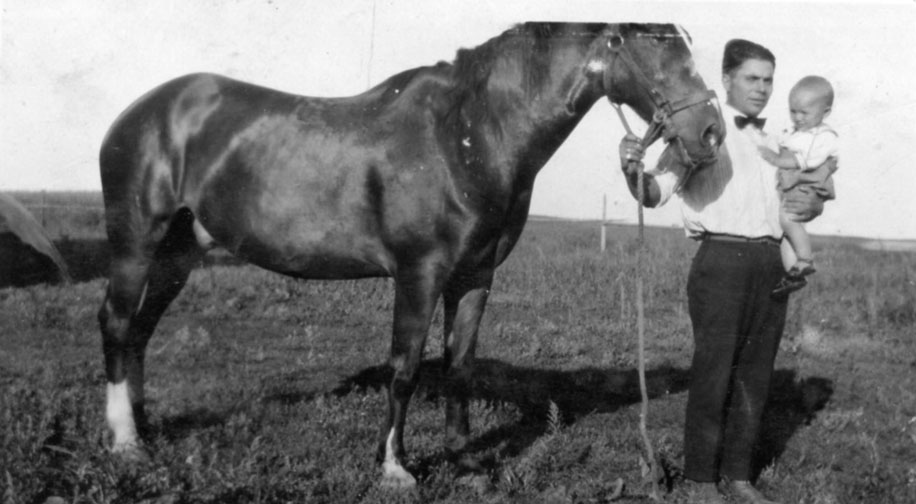 During the Depression, Pete would leave Mary Poulas to operate the hamburger place and he would work for Fritz Bradley cleaning septic tanks.
Pete and Agnes had two children, Ted and John.  Agnes died in November 1936 at the age of 37 from asthma.  Pete married Mary Poulos in the 1940s and she died in the later 1950s.
TED RALLES
Theodore "Ted" Ralles was born in June 1920 in his parents' house 6335 W. 37th Street.  He graduated from Park High, and at age 18 he left home to work for Pepsi Cola Co. in St. Paul.  The day after Pearl Harbor he joined the Marines, and served at Guadulcanal.  Although he never again lived in Minnesota, he has visited often and stayed in touch with childhood friends.
JOHN RALLES
John Ralles was born in St. Louis Park on August 28, 1922, also in the house on 37th Street.  He graduated from St. Louis Park High School in 1941 and served in the Marines during World War II.  He worked at  McCarthy's Restaurant for 23 years as manager of the liquor store until he and his wife Lois bought Knollwood Liquors in 1967.
John and Lois's children are:
John C. Ralles, Jr.
Peter Ralles
Paul Ralles
Dr. Janice Ralles Mokros
John was appointed as Fourth Ward Councilman in 1978 to fill an unexpired term, then won reelection, serving until the time of his death.  In 1982 he was awarded the Pride in the Park award for his many contributions to the City.
John died in December 1982 of leukemia at age 60.  At the time, John and Lois lived at 1642 Utah Drive.  Lois continued to run the store until selling it in 1986.