Laurence L. "Dutch" Reider was a local legend in St. Louis Park, known for many of his endeavors. Stories abound about Dutch, who was born in Bavaria and spoke with his native "Deutch" accent. First of all, he was a tie bucker and foreman at the Creosote Plant.
He was also a bootlegger. He and his wife Mabel owned a large duplex at 3351 Louisiana (now Library Lane). The house, built in 1927, had a three-car garage in the back with an apartment up above. Dutch was suspected of having hot and cold running hooch in his bathroom, or so the neighborhood kids (and the police) liked to speculate, and he was raided several times. A documented incident occurred on July 19, 1929, when he was accused of selling intoxicating liquor to Ray Paulson, contrary to Village ordinance A4, Section 3, paragraph 4. A search warrant was given to Officer Earl Sewall, who, with four other officers, arrested Dutch and confiscated "a quantity of intoxicating liquor and one Live Gallon jug." Dutch pleaded guilty to maintaining a nuisance, and was fined $100. Making moonshine was a Federal offense, and Dutch might have spent some time in the Federal penitentiary. This incident may have only improved Dutch's business.  See also Liquor in the Park.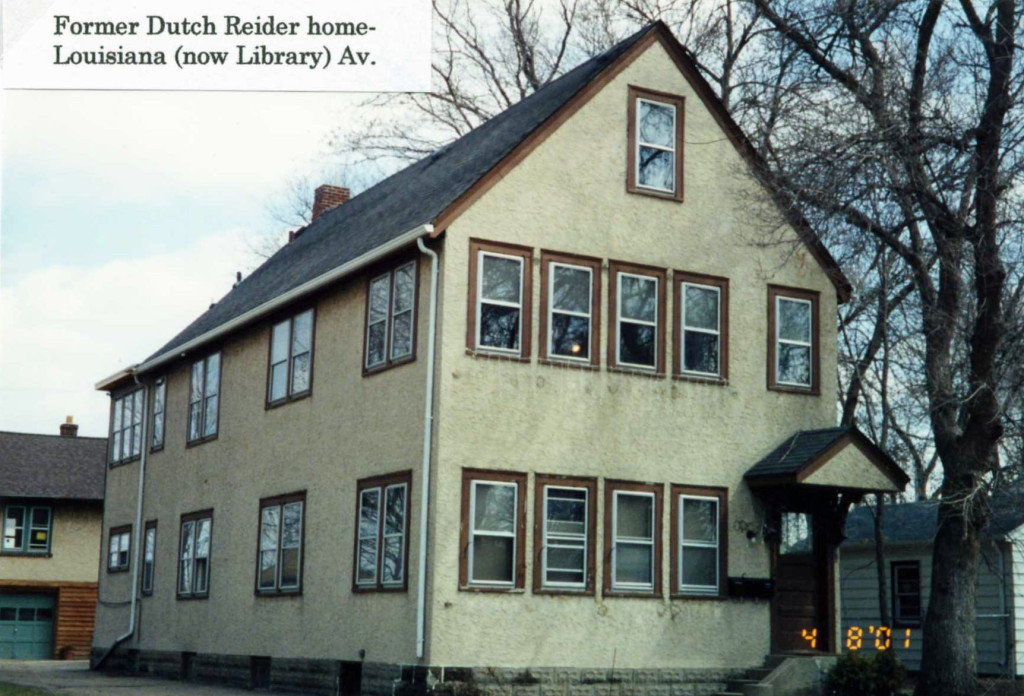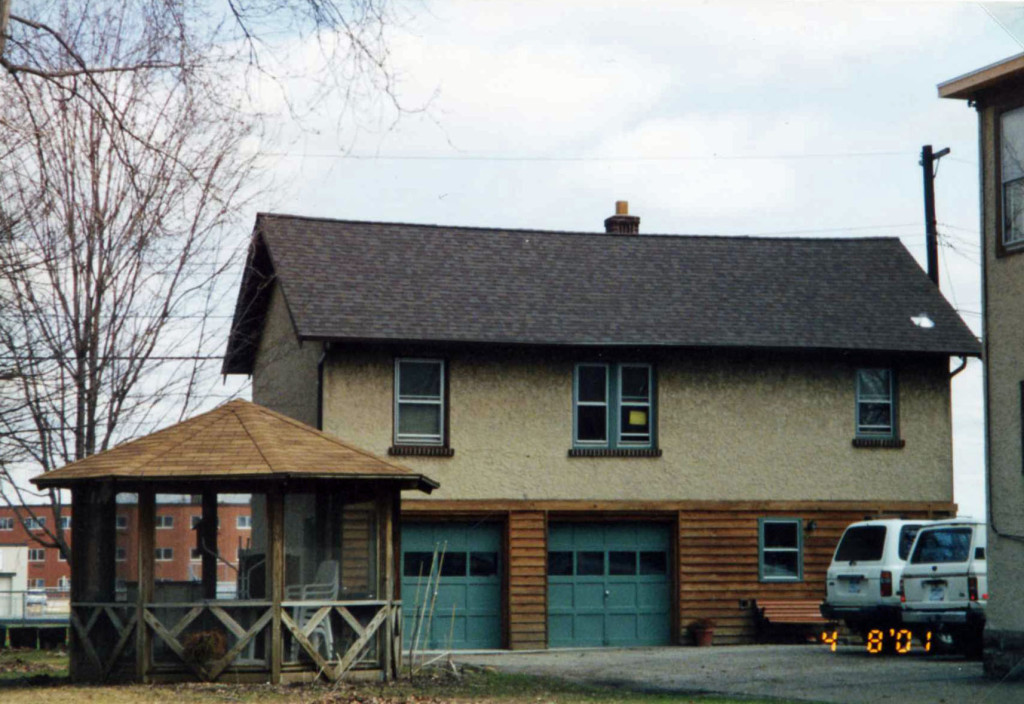 ---
And then there's the story about the bear. Seems an act at the Gaiety Theater in downtown Minneapolis put out a challenge to wrestle a trained bear. The poor bear's owner didn't know he was dealing with a tie bucker, and ol' Dutch nearly killed that that b'ar.   The undated picture above must be from his wrestling period.
Dutch was still around in 1939, but by 1942, only his wife is listed in the phone book; she was not listed by 1945 and at some point moved to Oakland. Dutch and Mabel had three daughters, Beverly Jean, Virginia R., and Shirley M. (class of 1940).