This property is at the confluence of Excelsior Blvd., Lynn Ave., and 38th Street.  The first building was apparently a house that was turned into a couple of interesting uses:
1945:  Norma Kadechka – combination residence and business
1949:  W.J. Horvereid requested a permit to run a drive-in Juice Bar.  Apparently there were complaints – did his plans materialize?
1951:  The name Swartzman is associated with the property.
That building was apparently removed in the 1950s.
---
In about 1951-54 Suburban Chevrolet ran a used car lot on this corner.  The company's main showroom was at 1106 Excelsior Ave. (now Mainstreet) in Hopkins.  Although ads showed a large building at the Hopkins site, this lot was apparently low key; in the directory it gave instructions to dial another number if nobody answered the phone at the St. Louis Park lot.
---
In 1956 Leo Gross and a Mr. Kronick(s) built a building for $15,000.  From 1957 to 1970 it was G&K Cleaners.  Somehow the address was associated with a Star and Tribune warehouse in 1964 and the City of St. Louis Park in 1965.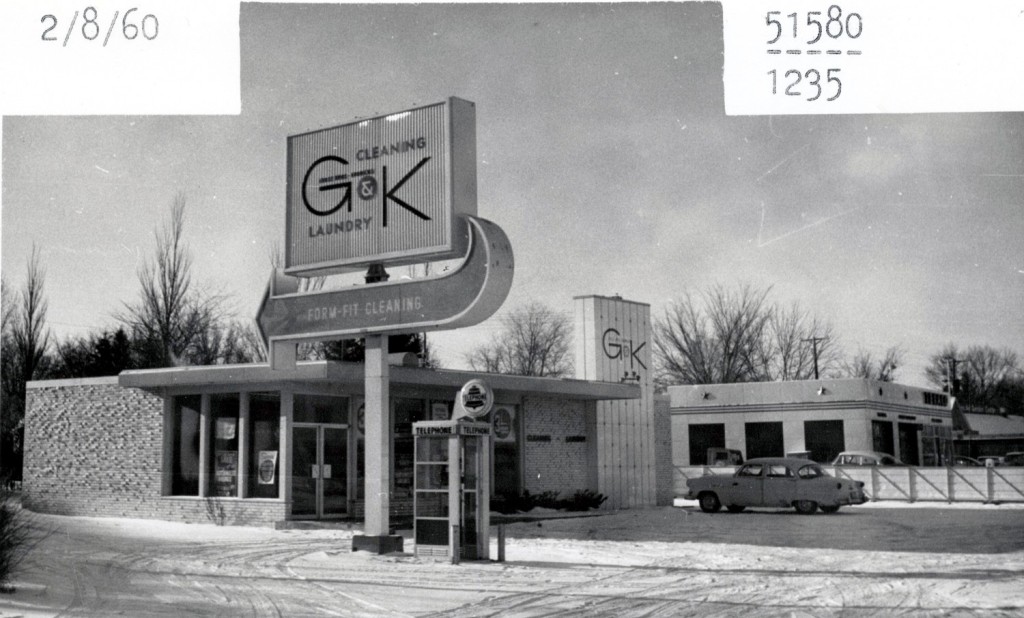 ---
In 1981 it became the S&D Cleaners.  It went out of business at the end of March 2013.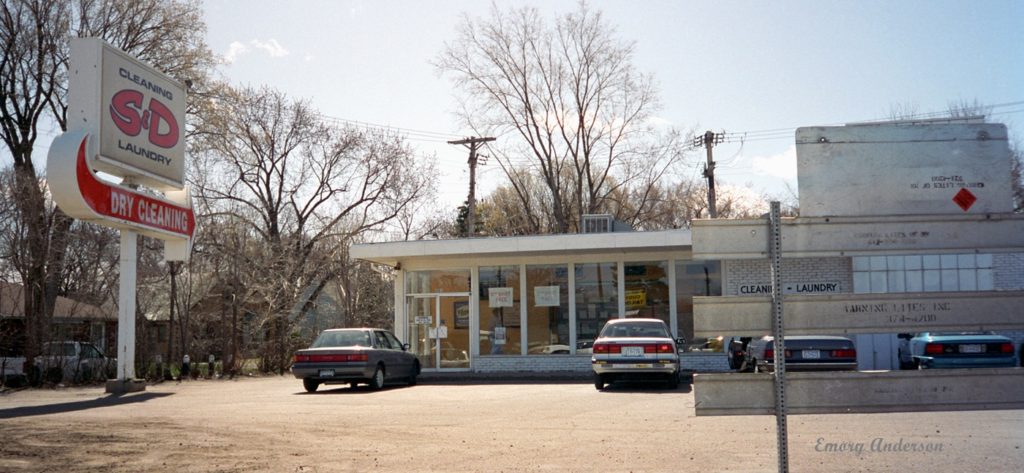 1996 Photo by Emory Anderson
---
The Honey and Rye Bakehouse opened on October 26, 2013.  The bakery gave out free chocolate chip cookies and held a cake raffle.  The bakery is the project of two friends, Anne Andrus and Emily Ackerman, who have been cooking together since their childhood. Andrus, a veteran of the Common Roots Cafe kitchen, is a graduate of the San Francisco Baking Institute. Ackerman has primarily a social media and advertising background.  More on the bakery from the Patch.