In 1946 Brookside Church merged with the Methodist Meeting House and the combined church was renamed Aldersgate. In 1949 part of the Baston farm was purchased for $6,500 for a new church. The Ground Breaking Ceremonies were held on April 30, 1950, as described in that Sunday's Aldersgate Advance.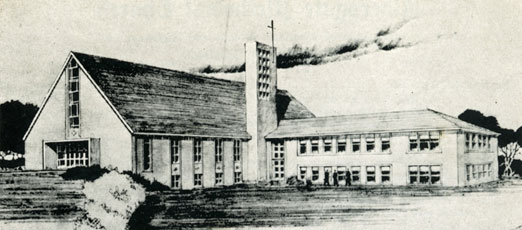 Sketch of the new church from the Advance
The new church at 3801 Wooddale was dedicated on September 30, 1951. The St. Louis Park High School Glee Club, 85 strong and led by Gordon Griebenow, sang at the dedication and first vesper service.  A church school addition was completed in 1957.
From the St. Louis Park Dispatch, July 4, 1951:
The old bell hung originally in the First Methodist Church on Brownlow Avenue near Walker Street.  When the church was badly damaged by a storm [in 1925] and was dismantled, the bell was transferred to the present Aldersgate Methodist Church at 4241 Brookside Ave.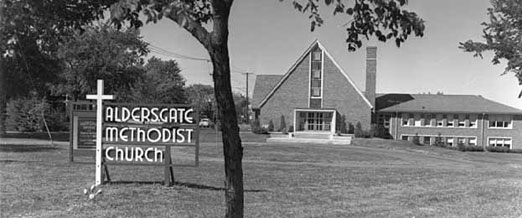 1953 photo from Minnesota Historical Society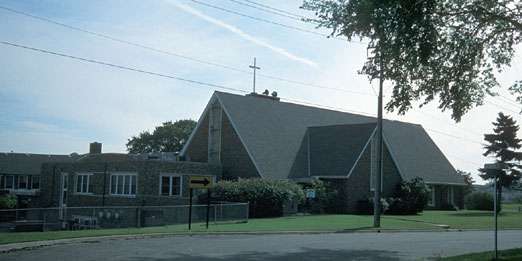 1994 Photo by Emory Anderson
The church's website is http://www.aldersgatemn.com/