ST. MARGARET'S ACADEMY
The history of Benilde-St. Margaret's begins with the founding, in 1907, of St. Margaret's Academy by the Sisters of St. Joseph of Carondelet. The campus for this all-girls school, located near the Basilica of St. Mary in downtown Minneapolis, included two mansions and a carriage house that had been built in the 1880s by two Minneapolis business magnates. Part of the charm of this school was its buildings filled with winding staircases, a ballroom, and a fireplace in every classroom.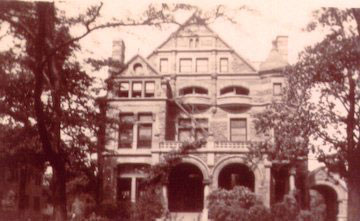 The original St. Margaret's Academy downtown Minneapolis site in the early 1900s
By 1959 the old school became inadequate in size—for every 100 girls accepted, about 200 were turned away. The Sisters of St. Joseph, who had anticipated such a problem, had purchased 28 acres, and by 1960 a new school was built on Upton Avenue, near the Eloise Butler Wildflower Gardens and Wirth Park.
 St. Margaret's Academy on Upton Avenue
BENILDE
While the Sisters of St. Joseph were building their new school, the Christian Brothers, under the direction of Brother Mark Sullivan, were constructing a boys' school – Benilde High School.  It was named for Blessed Benilde, a deceased Christian Brother. The 50-acre tract at 2501 Highway 100 So. included a residence for Christian Brothers. St. Louis Park resident Harlyn Rohr, owner of Contractors Equipment Co., donated all of the earth moving tasks for the new school.  The school opened on September 10, 1956, with 400 students.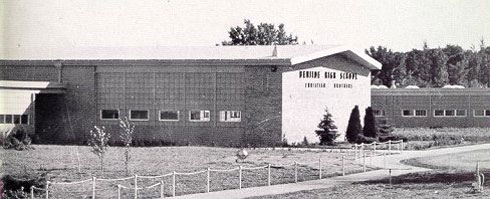 Benilde High School. located on the current BSM site
An addition was built by M.A. Mortenson Co. in 1958.
Both Benilde and St. Margaret's enjoyed prosperity until, like many other schools in the 1970s, enrollment began to decline and costs began to escalate.
Benilde was, however, faced with an even more frightening situation. The Christian Brothers would be leaving, and this much loved boys school would have to close. Within days a "Save Benilde" committee was formed. Prayers were finally answered when the Benedictine community of St. John's Abbey agreed to provide an administrator as well as faculty members.
BENILDE-ST. MARGARET'S
In 1974 the St. Margaret's facility was sold to the Minneapolis school system, and the schools merged. Benilde-St. Margaret's High School opened its door at the former Benilde High School site. One hundred ninety students graduated in its first class.
In 1989 a junior high was added to BSM, and one hundred seventh and eighth graders helped to move Benilde-St. Margaret's into a new era of education in the 1990s.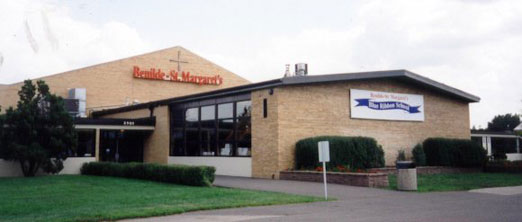 BSM before the 21st Century renovations
In May of 1998 Benilde-St. Margaret's was named by the U.S. Department of Education as a Blue Ribbon School of Excellence, a title that can be recognized for five years. In honor of this award, the entire school was wrapped in blue ribbon for a day.
On the heels of this celebration was another the following year for the 25th Anniversary of the merger forming BSM.
In 2000 an aggressive capital campaign entitled "Enriching Our Legacy of Excellence" was begun under the leadership of James F. Hamburge. As part of this one-and-a-half-year project, a new chapel, library, classroom wing, performing arts center, and both senior and junior high administrative office spaces were built.
Dr. Bob Tift took the reins as president in 2002 after serving as interim president for one year. He helped BSM embark on its next campaign, officially started in 2008—Raise the Red. Raise the Red is responsible for the new athletic complex, which made its debut in Fall 2010. The athletics fields project included an artificial turf stadium in a more centralized position, a gatehouse with restrooms, upgraded track and field facilities, renovated baseball and softball fields, improved practice fields, consolidated wetlands (improving their environmental integrity) and increased parking.
Today BSM is the top Catholic, college-preparatory experience in the Twin Cities, serving 1,200 students in grades 7 through 12. We have an active alumni organization with many activities sponsored throughout the year. The Benilde-St. Margaret's community is grateful to its alumni for their continued support and for the role they have played in establishing a strong tradition of excellence.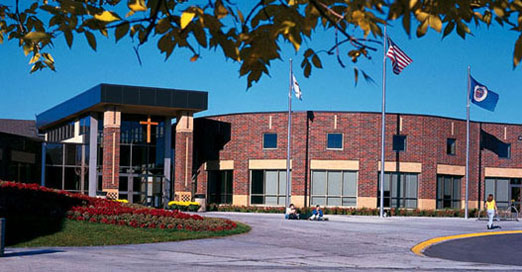 Benilde-St. Margaret's today