Brookside Avenue is a very old street.  An 1888 map shows it starting at Excelsior Blvd, traveling straight south.  It veers east at Minnehaha Creek, ending at 44th Street in Edina.  The map does not show any bridges over the creek.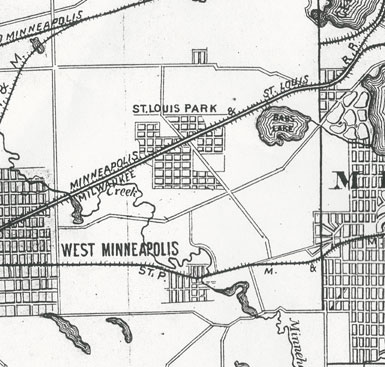 The photo below is a colorized copy of what purports to be Brookside Ave.  The source is unknown, and so are the age and stretch of this long, old road.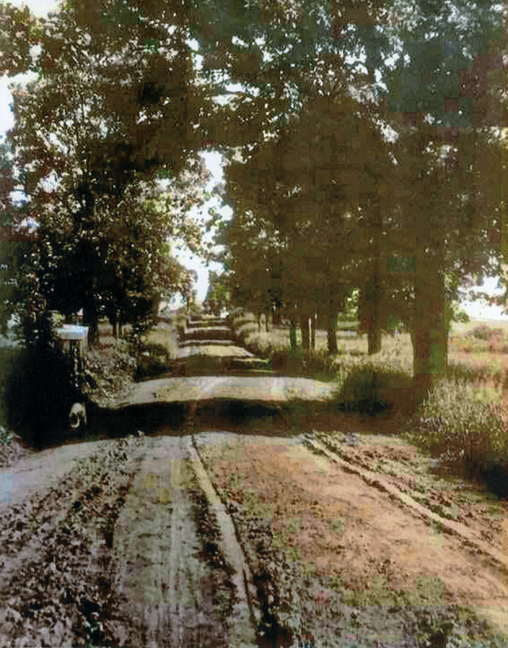 ---
HISTORIC HOUSES ON BROOKSIDE
The following are addresses of buildings on Brookside Ave. for which we have some historical information. The dates come from phone directories, newspaper articles and ads, and a number of other sources. The chronologies are by no means complete, and we invite you to contact us with any corrections, additions, or other comments.