This building was originally a gas station, built in 1953 as Ronnie's Cities Service. An article from a January 1953 issue of the Dispatch declares that it is the first business place on Cedar Lake Road in St. Louis Park. A 1962 ad advised:   "Buy with Confidence – Buy Name Brands." It was Ronnie's Cities Service/Citgo until 1966.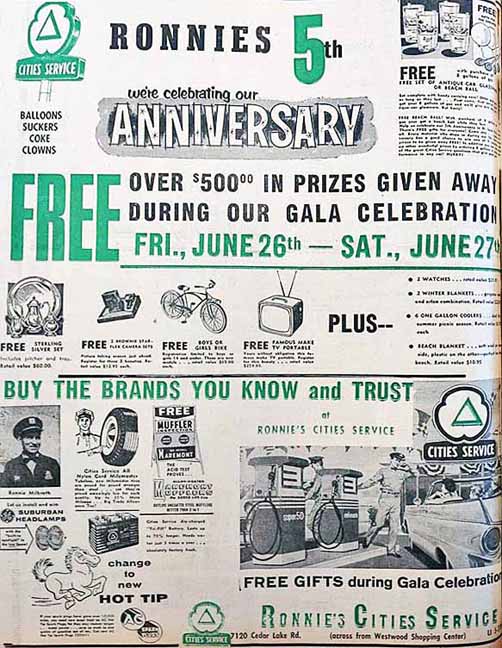 ---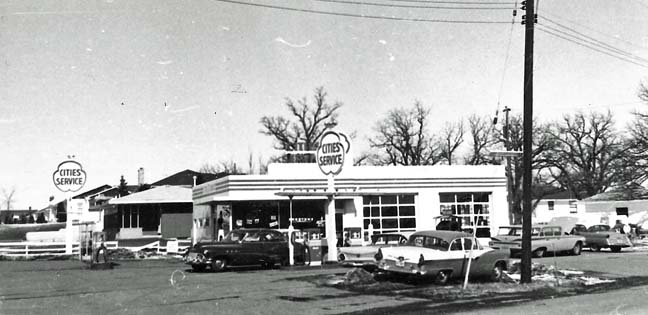 ---
---
From 1966 to 1970/71 it was Ronnie's Gulf Service.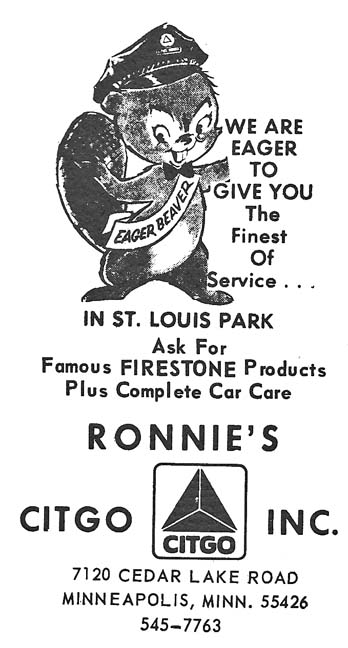 ---
From 1970/71 to 1974/75 it was Ray's Gulf Service.
From 1974/75 to 1977/78 it was Kunz Oil.
From 1977/78 to 1990 it was Park K Service, one of 22 K Gas Stations listed in a 1982 ad.
From 1990 to 1991 it was People's Plus.
In 1991 to 1993/94 it was a Fina.
It was vacant from 1994 to 1996.
---
In 1996 it was converted to a Waldorf-Nevens Dry Cleaner.
In 1999 it was purchased by David J. Schoenecker.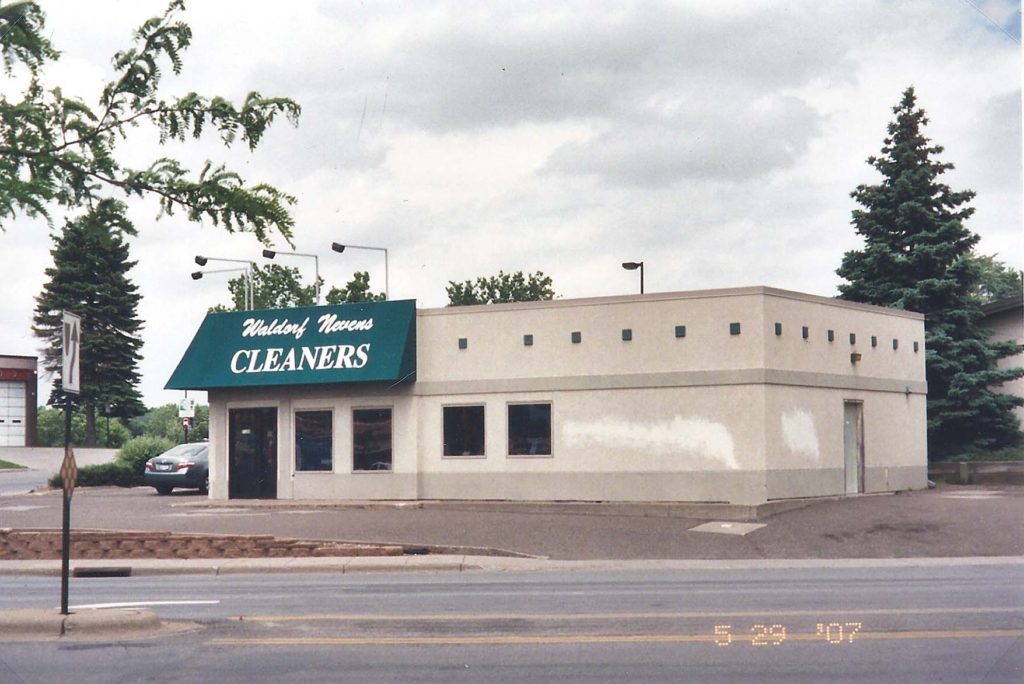 Waldorf-Nevins closed on May 30, 2015, and consolidated with two other locations:
7079 Amundson Ave., Edina
111 W. Grant Street, Minneapolis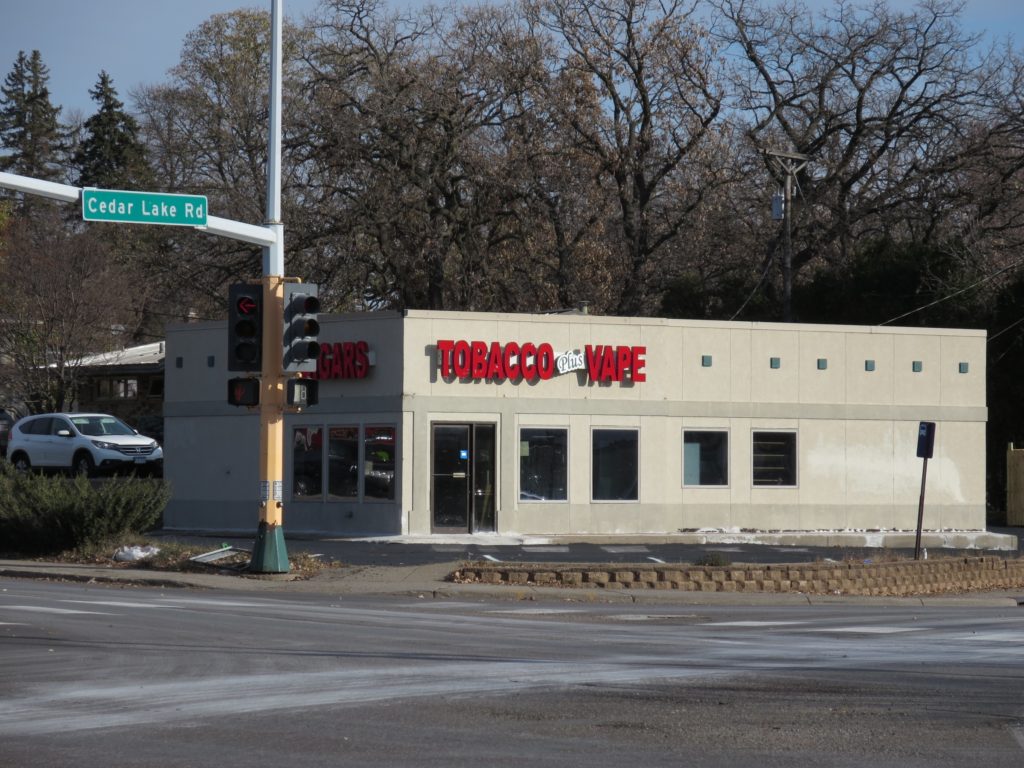 Save