This building was built by C. Ed Christy on land just south of his gas station and sporting goods store on the corner of Wooddale and Lake Street (6401 Lake Street).  Christy built it specifically to lease as a second Post Office in 1952.  It was built for $2,000 out of concrete block.  It served in that capacity until some time before March 1966, when the Post office moved to Louisiana Avenue. 
It was then converted to an office building.  A 1966 it was home to A-1 B&B Rentals, formerly Texa-Tonka Rentals.  In 1970 tenants included Lee's Barber Shop, Minnesota Taxidermy, Al Christy's, and Christy's Front End Shop.  In 1971 it appears that Christy's Car Wash was added to the end of the building – there is a section that is taller than the rest.  In1973, the Industrial Micro-Wave Oven Co. is listed in tax records.  In 1976-80, Tom Hanson owned Tom's Stereo Sales.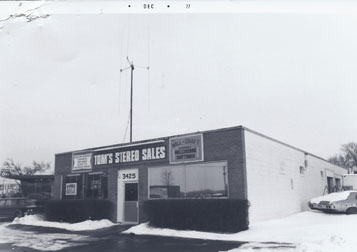 3425 Dakota, 1977
 
In 1979, the Ibberson Corp., which had built a building next door at 3424 Wooddale in 1958, bought the old post office building from Christy and connected the concrete block building to their brick building. The entire structure became 3424 Wooddale.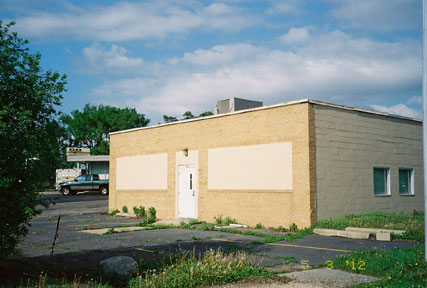 In 2012 the sad old building is boarded up, although there is some indication that a school occupies part of the building.  It is still possible to see where the post office loading docks were, all bricked in now.