The first Board of Directors meeting of Discover St. Louis Park (originally called the St. Louis Park Convention and Visitors Bureau) was held in February 2011 after more than a year of research and planning.  The March 3, 2011 Sun-Sailor reported that the independent, nonprofit organization is funded by a 3 percent tax on hotel rooms.  The 11 member board included representatives of the business community, hotel industry, the City, other nonprofit organizations, and the TwinWest Chamber of Commerce.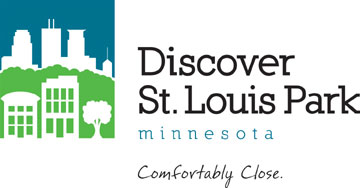 The mission of the organization is to "promote St. Louis Park as a destination to travelers and visitors based on its ever-increasing position as a community with thriving business and leisure activities, world-class healthcare facilities, sports and cultural events and its prime location near downtown Minneapolis and other Twin Cities attractions." 
The first President and CEO of Discover St. Louis Park is John Basill, a former member of the SLP City Council. 
 
Initial board members:
Tom Harmening, St. Louis Park City Manager
Mike Kottke, Doubletree Hotel
Robbie Danko, Marriott Twin Cities West Hotels
Lisa Giaimo, Torgerson Properties
Bill Gordon, Citizens Independent Bank:  Treasurer
Pat Mascia, Duke Realty Corp.
Shannon McCartney-Simper, Park Nicollet Melrose Institute:  Chair-Elect
Jessica Rivas, attorney at Larkin Hoffman 
Bruce Nustad, president of TwinWest Chamber of Commerce:  Chairman of the Board
Jeff Jacobs, Mayor of St. Louis Park
Bill MacMillan, St. Louis Park American Legion